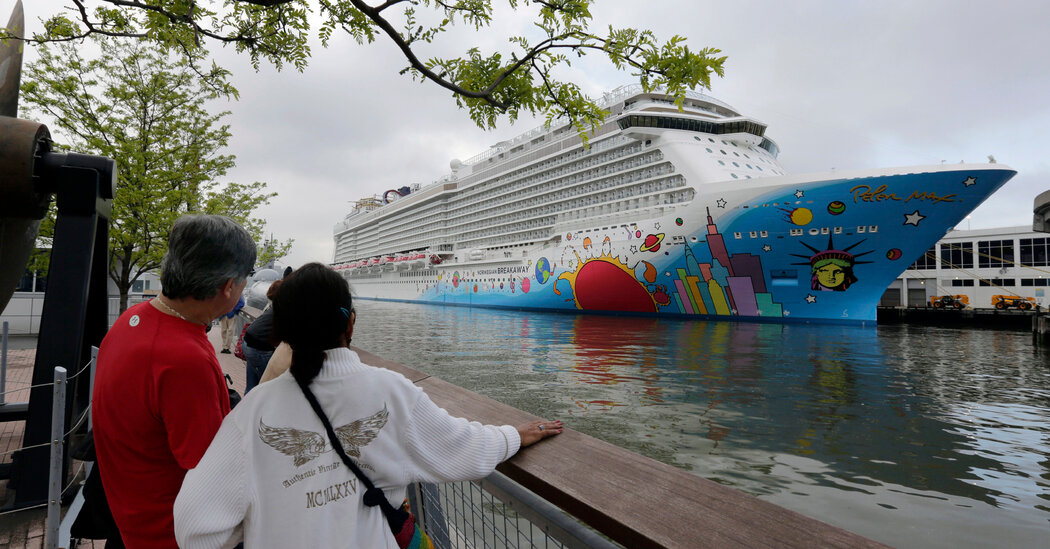 More than a dozen people who were on a cruise ship that docked in New Orleans on Sunday tested positive for the coronavirus, health officials said, underscoring the obstacles the cruise-line industry continues to face after more than a year of restrictions and setbacks.
Ten people aboard the Norwegian Breakaway, operated by Norwegian Cruise Line, tested positive on Saturday, before the ship docked, according to the Louisiana Department of Health, and by Sunday, that number had risen to 17, health officials said. That includes one "probable case" of the Omicron variant in a crew member, they said.
The Norwegian Breakaway, carrying more than 3,200 people, departed from New Orleans on Nov. 28 and made stops in Belize, Honduras and Mexico before returning to Louisiana.
The cruise line said in a statement on Monday that the people who tested positive on the ship were asymptomatic, and that the crew member who was thought to have the Omicron variant "was in isolation for the entirety of the cruise," which began on Nov. 28.
Norwegian Cruise Line had been following the appropriate quarantine and isolation protocols, health officials said, adding that every passenger would be required to take a coronavirus test before disembarking. The travelers who tested positive either traveled by personal vehicle directly to their homes or were self-isolating, officials said in a statement.
Norwegian Cruise Line has one of the most stringent immunization policies in the industry, requiring that all passengers, including children, and crew members take antigen tests and be fully vaccinated before boarding. Children who are not eligible for a vaccine are prohibited from traveling.
"As always, the health and safety of our guests, crew and the communities we visit is our highest priority," a spokesman for the line said in the statement, adding, "We will never compromise on health and safety."
At the start of the pandemic, outbreaks on cruise ships that turned into major superspreader events drew headlines. Even after vaccinations gained momentum in the United States in April, allowing much of the travel industry to start up again, cruise ships remained docked in ports, costing the industry billions of dollars in losses each month.
By the summer, a comeback was in full swing, with many cruise companies reporting an increase in bookings and a better handle on Covid-19 protocols. But a recent surge in Covid cases in parts of the United States and in Europe, and growing concerns over the Omicron variant, may slow that momentum.