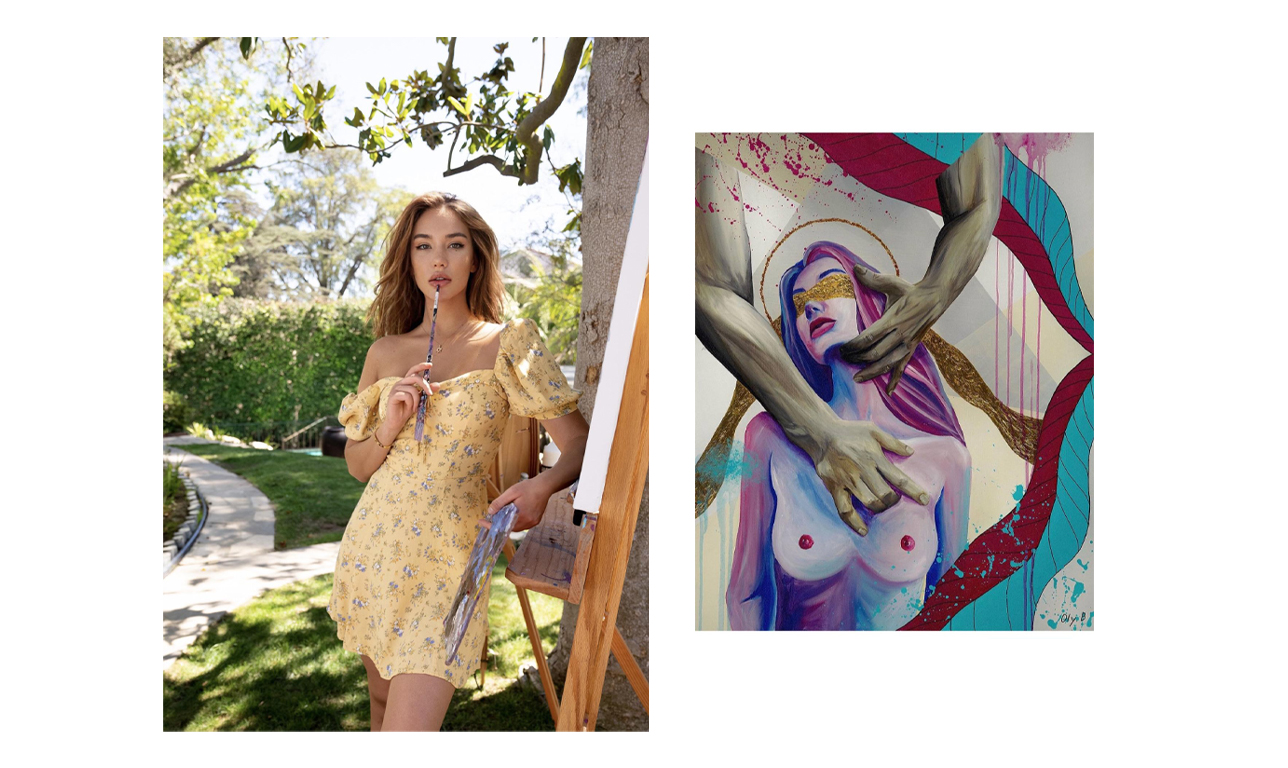 OLY. B
"With each painting, I tell a different story of my feelings, the people I meet, and the phrases I say. I take a portion of my life and soul and leave them on the canvas," OLY admits in her interview.
Creative and visionary artists can easily recognize the combination of certain colors and original patterns made in the author's technique.
OLY.B's canvases decorate the homes and places of celebrities and influencers.
Her favorite material is acrylics.
Two of her more well-known and prominent paintings are named "Pervaded" and "Jenga".
OLY. B is an innovative artist from Los Angeles. She combined several popular trends and created her unique style.
OLY. B paints with a closed plot but an open ending. The central image is a woman personifying unity. She is powerful, expressive, sensual, frank, and erotic. Wise as nature, naive as a child.
According to the author, all of her works are personal episodes, conveying not only a stunning picture but also the events she had experienced in her life.
Shirin Neshat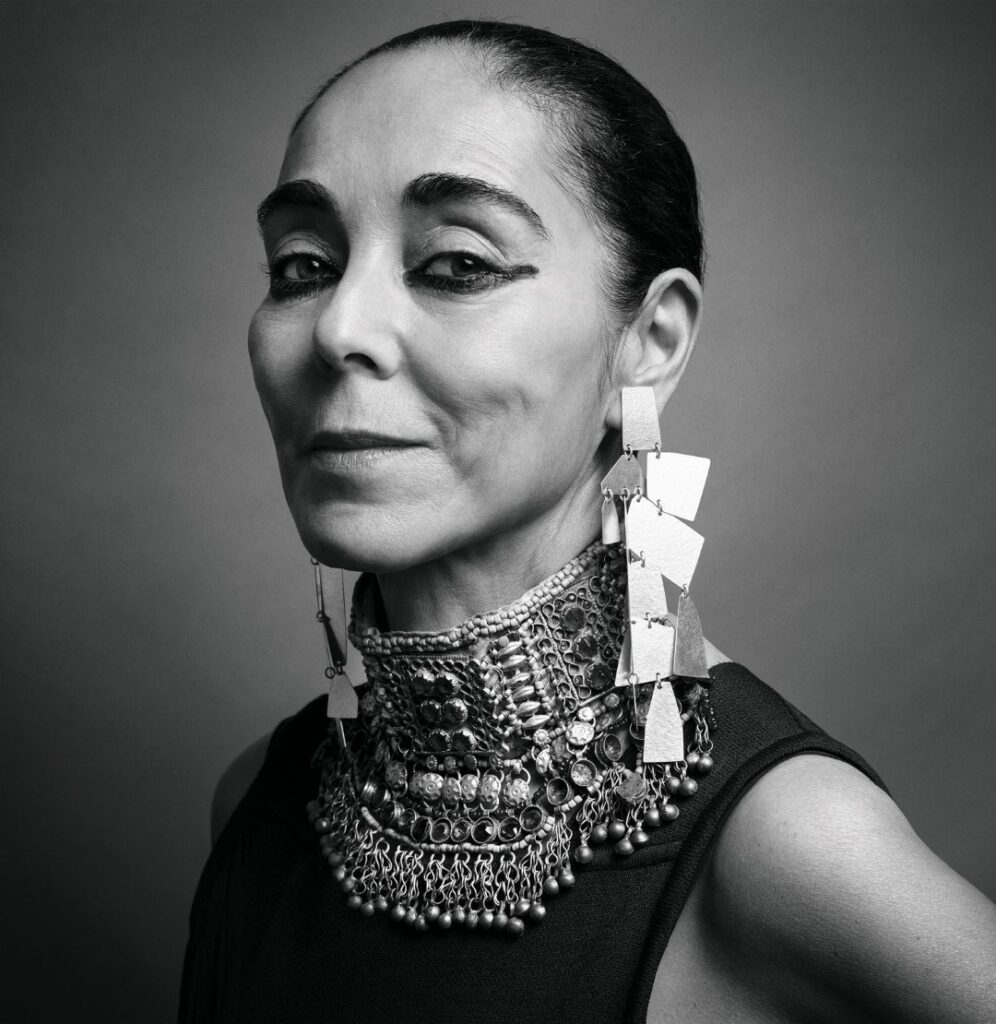 Shirin Neshat's powerful video and film work often focuses on narratives revolving around themes of gender and society and are more on the abstract or conceptual nature. Although her earlier photographs were political, Shirin expressed that she hopes viewers of her art "take away with them not some heavy political statement, but something that really touches them on the most emotional level." In 1999, her split-screened video Turbulent (1998) won the First International Prize at the Venice Biennale and in 2009, she won the prestigious Silver Lion Award at the 66th Venice International Film Festival.
Shirin Neshat also opened her biggest solo exhibition in 2019 at The Broad in Los Angeles, California entitled Shirin Neshat: I Will Greet the Sun Again. Today, her works are housed in major collections worldwide including the Tate Gallery in London, The Museum of Modern Art in New York, the Tel Aviv Museum of Art in Israel, and the Walker Art Center in Minneapolis. She currently lives in New York.
Shirin Neshat (b. 1957) is arguably one of the most famous female artists from the Middle East. Notable for her body of work that spans photography, video installations, and film explorations of the relationship between women, the religious and cultural traditions of Islam. Her most highly acclaimed piece Rapture (1999) is a 13-minute two-channel video and audio installation, created using 16mm film transferred to video. She was born on March 26, 1957 in Qazin, Iran, and completed her BFA and MA at the University of California in Berkeley.
Jenny Saville
Jenny Saville (b. 1970) is one of the most famous female artists from Europe. She is best known for her body of work that consists of stylized dreamy nude portraits—often self-portraits—with fleshy plump bodies, totally reinventing figure painting. Her luscious yet distorted visual style of painting bodies have evoked similarities to Lucian Freud's grotesque fleshy portraits. Jenny Saville was born on May 7, 1970, in Cambridge, United Kingdom, and completed her studies at the Glasgow School of Art.
Cindy Sherman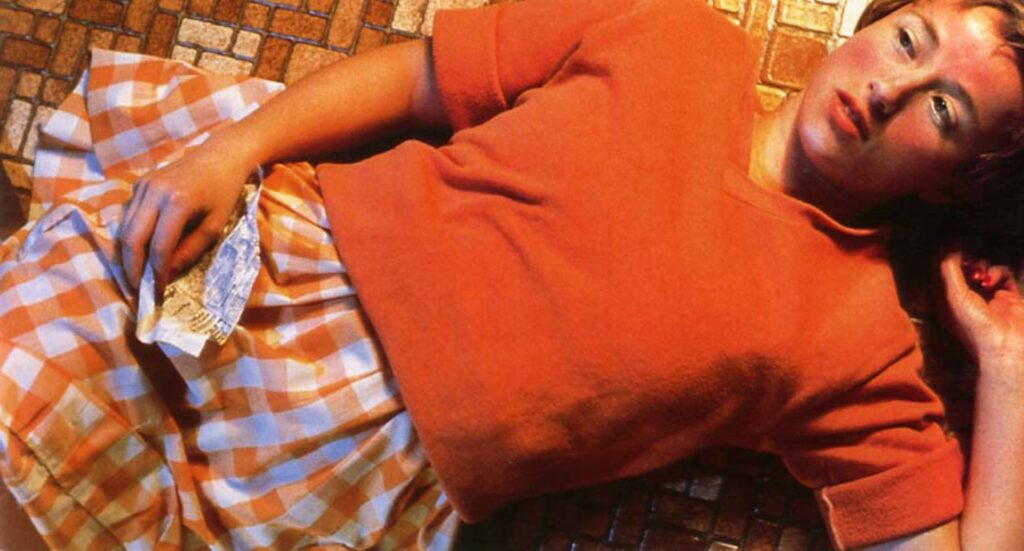 Cindy Sherman (b.1954) or Cynthia Morris Sherman is an American photographer and one of the most famous female artists from the USA, celebrated for her intricately disguised and executed self-portraits that usually depict herself in well-crafted characters often addressing social issues, social roles, and sexual stereotypes. She was born on January 19, 1954, in New Jersey, USA, and grew up in New York. She completed her studies in 1976 at the State University of New York majoring in photography.
Cindy Sherman's piece Untitled #96 sold at Christie's New York for $3.8 million in 2011, making it the third most expensive photo print in the market. Two years later, she received an honorary doctorate degree from the Royal College of Art in London. On behalf of the Japan Art Association, in 2016, she was also awarded by the imperial family of Japan the prestigious international Praemium Imperiale prize in painting—a category that also encompasses photography. And in 2019, a retrospective of her body of work was organized by the National Portrait Gallery in London.
Yayoi Kusama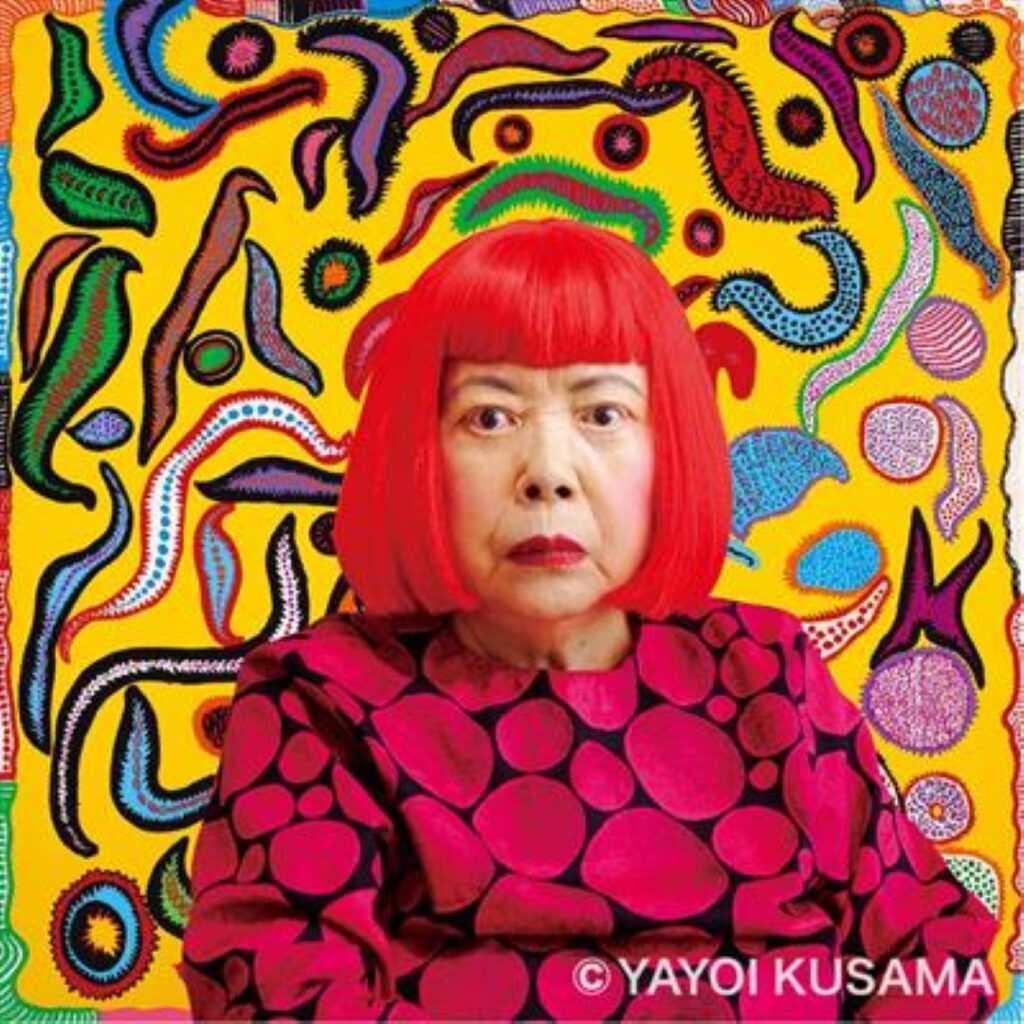 Yayoi Kusama (b.1929) is arguably the most famous female artist alive today. Yayoi Kusama is a contemporary artist known for her profuse use of polka dots and her extensive body of work which includes paintings, sculpture, clothing, art objects, performances, and installations. She was born on March 22, 1929, in Matsumoto, Japan, and studied art briefly from 1948-49 at the Kyōto City Specialist School of Arts.
Yayoi Kusama decided to move to the USA inspired by her mentor Georgia O'Keeffe and driven by her desire to pursue international acclaim. She settled in New York in 1957 and soon after approached known artists and dealers to help her. She became a central figure in the New York avant-garde within a few years.
During her years in the USA, she has shocked the art world through her "Happenings" or the series of impromptu public performances that she organized that addressed socio-political issues. Yayoi Kusama also associated herself with artists and critics, Donald Judd, Andy Warhol, Lucio Fontana, and Joseph Cornell.
Yayoi Kusama became known internationally when she showcased her now-world-renowned Narcissus Garden—an installation consisting of dozens of plastic silver orbs—in the 33rd Venice Biennale in 1966 making her the very first woman to do so. This project was financed by her friend Lucio Fontana and caused an uproar when Yayoi Kusama "peddled" each orb for $2 and handed out fliers about herself.
In 2017, Hirshhorn Museum in Washington, DC opened a 50-year retrospective for Yayoi Kusama and featured six Infinity Rooms. And in the same year, she launched Yayoi Kusama Museum in Tokyo, Japan. To date, she has collaborated with big brands Marc Jacobs, Louis Vuitton, and Lancome. Today, Yayoi Kusama voluntarily lives in a private mental health facility in Tokyo while she continues to create art in her studio a short walk away.