Do you like flashy and statement jewelry? If you're a huge fan of stylish pieces and you also have that punk/rock side to you, why not experiment and add some skull jewelry to your wardrobe? Skull rings, bracelets, earrings, or necklaces can be a part of men's & women's looks since they are so universal. Keep on reading and find out some fun ways and ideas on how you can style skull jewelry while also following some practical tips & tricks!
What is the history behind skull jewelry + who should wear it?
Despite their scary and spooky side, ages ago skulls have been used as good luck charms in several cultures, believe it or not. In fact, people believed that they were used to cure illnesses and were used to fight off bad luck or evil. Nowadays, the skull sign is one of the most common signs used in the fashion industry to make a bold statement and to attract looks. It is also a popular piece that one can use for tattoos and piercings. Its symbolism stands for immortality and rebellion. You can aim for this type of jewelry if you:
Want to make a statement
Love to look edgy
Are always playing and switching up your look
Want to wear something that others don't dare to wear
For special occasions (perfect for photoshoots of any kind)
You simply wish to experiment with something new
7 Skull Jewelry Style Tips You Need to Know
1. Add leather to your outfit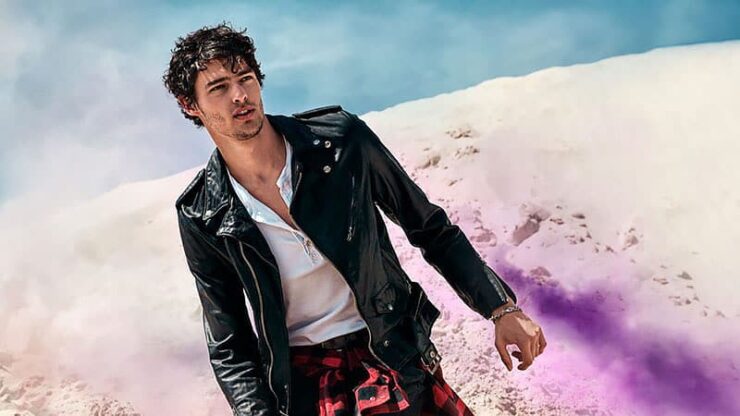 Don't wear your skull jewelry with just about anything. In fact, skulls will look the best and most stylish as your pair them along with all-black leather pieces. Go for a leather cord for your pendant, along with a stylish black leather jacket that will complete the look. If you are in the mood and can handle them, why not throw on a pair of leather pants as well? Make a statement but also make sure that your chosen look isn't tacky.
2. Choose from a wide range of designs
You can choose between hundreds of different designs when it comes to your skull piece. The truth is that there is no one universal piece that can fit everyone. In fact, skulls have been on a rise thanks to their popularity, which has allowed shops across the world to start producing their unique pieces and have their own take on jewelry. You can explore a ton of different lengths, colors, and sizes by browsing online or when exploring your options in-store.
3. Express yourself the best you can
Not only that they are popular, but skulls are also a way for people to express themselves. Do you have and wish to embrace that rock, punk, goth, and steampunk side? Usually, this piece is super popular among musicians and those in a rock band, but who says that we "regular" people can't style it as well? Sometimes you can find inspiration in your favorite singer or your favorite band. Add that touch of you and round up the look your way!
4. Find inspiration from celebrities and their outfits
Speaking of musicians and artists, you can always find inspiration when you take a close look at some of your favorite celebrities. Some influencers are big bike lovers, meaning that they will style this type of jewelry the best way they can, allowing their fans to pick up some tips and tricks. For instance, skulls have become so mainstream in media, and they will never go out of style. Look at what Cardi B, Selena Gomes or Kendall Jenner are wearing and copy their style for that runway-inspired look!
5. Wear it with silver and let it shine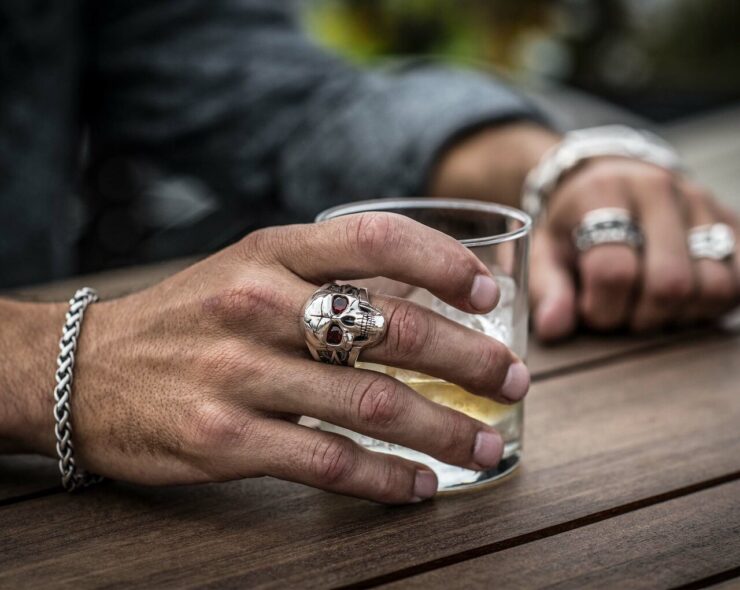 Once you pair your all-black leather outfit, it is also time to spice it up with some silver. Are you usually a fan of silver pieces, jewelry, or accessories? No other metal can provide the same magical properties as silver since it is such a shiny two-tone finish, making a statement everywhere you go, looking as stylish as ever! So, throw on your favorite little black dress, a leather jacket, and a shiny silver skull pendant! Go all the way out and aim for a silver bag or silver nails to look even more attractive and unique.
6. Skull for protection and spiritual reasons
Not necessarily a styling tip, but more so a practical tip. In fact, did you know that in the jewelry industry, symbols have a prominent place? This is why a skull is used to evoke a story or to protect you from anything bad while representing immortality. In many beliefs, this can be a source of power and invincibility. Those who wear it will feel indestructible and protected, no matter where they go. If you wish to feel safe and sound, as well as protected-this is how to do it! Plus don't forget that you will look hella stylish.
7. Skulls are for any season
This type of jewelry is and forever will be timeless! In fact, skull rings, necklaces, or bracelets will always be a safe choice that one can make, no matter the occasion. Throw on your favorite piece during the summertime, winter, spring, or fall – you can't be wrong with your chosen day or go-to look! As long as you aim for a comfy dress and a stylish leather backpack, paired with black nails and cool sneakers – you'll be good to go!
Where to find some stylish pieces online?
If you want high-quality jewelry and you are also looking for a site that offers great pieces, check out bikerringshop.com. On there, you can find rings, chains, pendants, necklaces – you name it, they will have it! Enjoy their bits for everyday or occasional wear and spoil yourself or someone else with some of these items. All of these are unique and can come in handy as great birthday presents. Enjoy affordable prices and fast shipping.