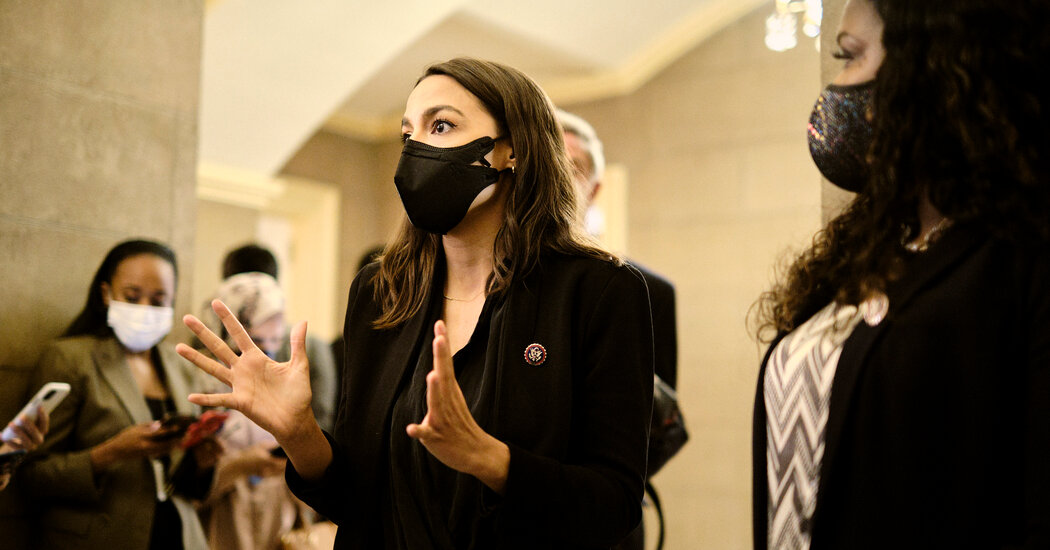 So let's not go around and say, "We're going to replace every lead pipe in this country," because according to the bipartisan infrastructure plan, that is not going to happen. That has not been funded. And if the Build Back Better Act gets cut even further, then that's definitely not going to happen.
You and other progressives backed Biden during the general election. Do you feel that this White House has continued to be open to the left?
And that created trust, because trust requires vulnerability from all parties.
There was some good faith with the American Rescue Plan [Democrats' $1.9 trillion economic stimulus package, signed in March]. But after that, which was quite early, it's been a bit of a slog.
I actually don't direct this critique directly at the White House. I think, in general, the party doesn't quite fully grasp what is happening in deep-blue communities.
What is it that you say they're missing?
The talking points are not enough.
Yes, is child care great? Absolutely. Universal pre-K, this is something I'm deeply, deeply supportive of. But we also have too much of a top-down strategy when it comes to our base. We're always giving them the medicine and telling them what they need to accept, as opposed to really monitoring where the energy is, and being responsive to it. And allowing that to shape our strategy.
And even with the infrastructure plan, this kind of investment is deeply needed in underserved communities like the Bronx. However, if we as a party are asking every single person in this party to take a victory lap, and do a news conference in front of a bridge or pothole, and we aren't funding and actually fixing that pothole, I'm very concerned about how people are going to interpret that a year from now.
But doesn't the White House agree — didn't it propose a more robust package? The obvious response here is that the administration faces the reality of a 50-50 Senate.