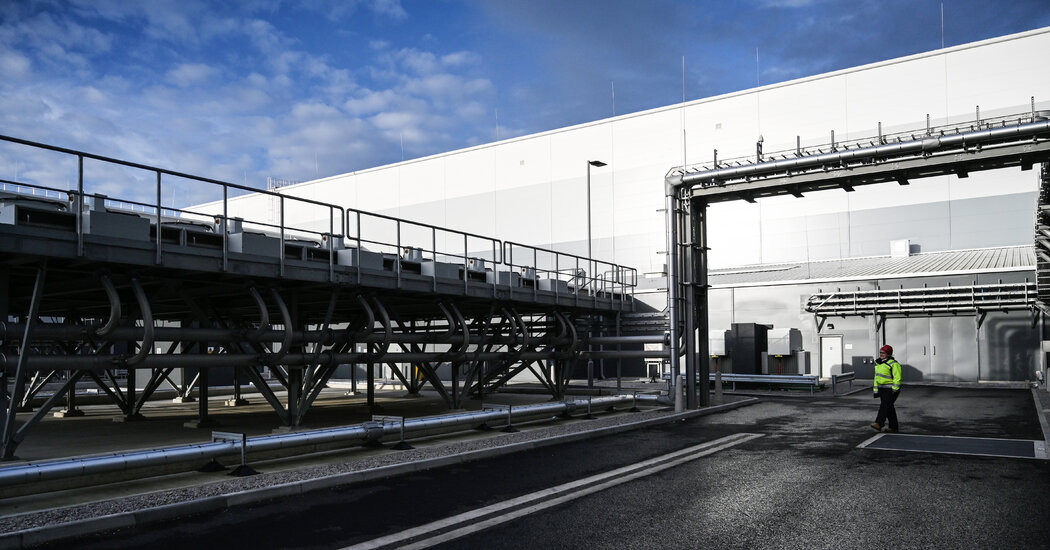 "Interconnectors are a really critical tool to enable countries to decarbonize their energy systems," said Cordi O'Hara, president of National Grid Ventures, the unit that built the Norway link with Statnett for 1.6 billion euros ($1.8 billion). "When the wind doesn't blow or the sun doesn't shine in a region, they can get access to renewable resources from other places," she added.
Britain and countries like Denmark and the Netherlands are developing grand plans to transform the North Sea, long an oil and gas hub, into one of the world's great generators of renewable energy. The British government, for instance, aims to nearly quadruple Britain's already world-leading offshore wind capacity over the next decade.
"We see the North Sea as this green powerhouse for electricity," Ms. O'Hara said.
Among the possibilities: cables that would tap into some of the enormous offshore wind farms likely to be built in the coming years, sending that power to multiple countries, and artificial energy islands that might have not only wind turbines but other clean energy facilities like hydrogen generators.
For undersea cables, "there is no limitation when it comes to length," said Bjorn Sanden, a technical director at Nexans, a Norwegian company responsible for a large portion of the cabling on the link between Britain and Norway. Projects under discussion, like a 2,600-mile undersea link that would take solar power from Australia to Singapore, are theoretically feasible, if the economics can be made to work, he said.
Britain's plans for the North Sea could be made more complex by the country's uneasy ties with its former European partners. It has been excluded from a European power pricing system, making its interconnectors more cumbersome to use, said Chris Matson, a partner at LCP, a consulting firm. In October, France's Europe minister, Clément Beaune, even suggested that Europe might cut off energy supplies to Britain during a dispute over fishing rights.