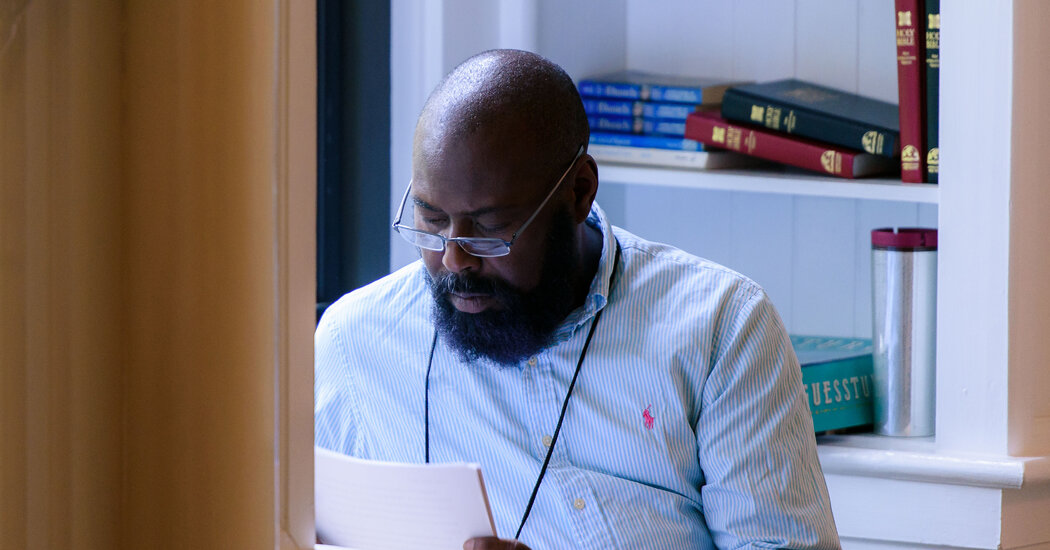 In Zeke's version, before the Civil War runaway slaves led by a man named Pharaoh founded a "maroon society" on the land where Tims Creek now stands. Pharaoh was caught and sold to "the family in North Carolina in them days," becoming Senator Owen Cross's "No. 1" slave, the man's most prized possession, working his way deeper into his master's favor before eventually escaping for good, setting the plantation on fire in his wake.
Edited and with exhaustive footnotes and an introduction (dated in the then-future year 2000) by Jimmy's relative Reginald Gregory Kain (who shares Kenan's credentials and initials), "Let the Dead Bury Their Dead" is a story-within-a-story-within-a-book, an ingeniously metafictional Russian doll of blithely unreliable narration. Yet somehow, whether owing to regional or racial bias, or to the author's deeply ingrained humility and privacy, Kenan has not taken his rightful place in the postmodern canon, though Tims Creek proved as generative as any Macondo or Yoknapatawpha.
But Kenan's mythmaking was not just for the sake of craft, or genre: Taken together, his fiction amounts to a personal toppling of monuments, like the removal of the bronze Silent Sam from U.N.C.'s campus in 2018. In Zeke Cross's telling, it's not his namesake white man but the Black escapee, Pharaoh, who emerges as the true pioneer, the folkloric hero, the founding father.
To the naked eye there is nothing romantic, let alone magical, about the real Duplin County. Across this deeply Christian, working-class corner of rural North Carolina, buffered by miles of swamp and farmland from the big cities of Raleigh and Wilmington, unassuming Baptist churches are as commonplace as hog farms. Homes, whether colonial-style or mobile, are protected by thin white crosses where driveways meet country roads.
On one such road, somewhere along the 13-mile stretch of Highway 41 between the town of Wallace and Chinquapin, there is a billboard advertising tours of the restored Liberty Hall plantation. "The Antebellum South was once treasured for its grace and charm," its website says. The site "stands today as a proud reminder of a time that exists only in history books."
On that same road there also stands another, subtler sign marking the private grounds of the Kenan family cemetery. Randall Kenan is buried miles away, in a plot on the side of a back road marked only by a single pear tree, next to Mary Kenan Hall. It's tempting to project onto his unadorned grave site a loneliness known only by the living, but Kenan had an uncanny ability to see the mystical in the mundane. As the Crosses teach us again and again: Just because a place doesn't announce itself doesn't mean it's not there.