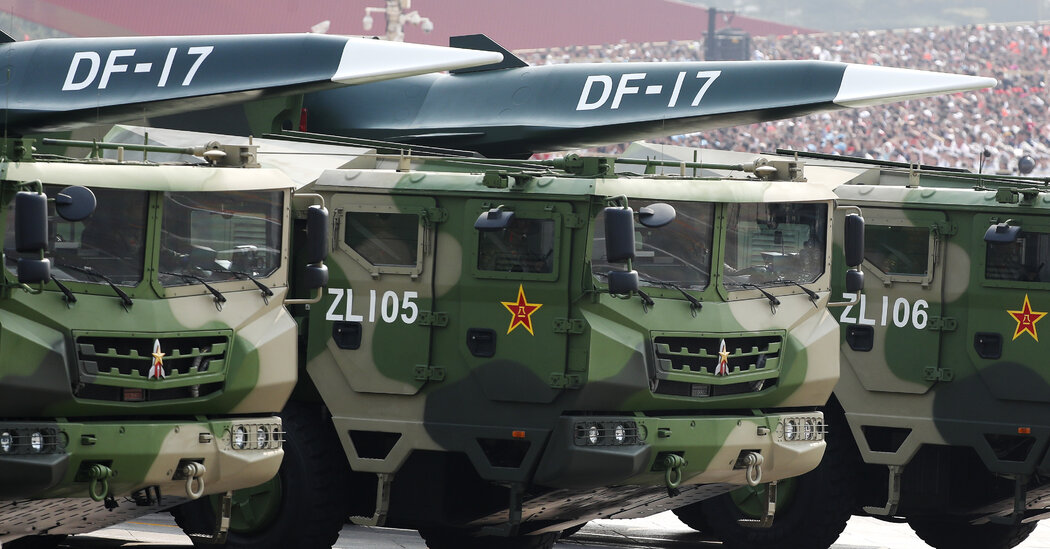 That appeared to be at the core of Mr. Sullivan's first concern: establishing lines of communication between the two militaries, of the kind the United States and Russia have had for decades. (He avoided the use of the word "nuclear" in his talk, a reflection of how space, cyberweapons and other high technologies need to be part of the conversation, Mr. Biden's senior aides say.)
On Capitol Hill, the conversation so far is largely about matching the Chinese investment, rather than rethinking the nature of the arms race.
"I'm very concerned," Rose Gottemoeller, an arms control official in several administrations who now teaches at Stanford University, said in an interview. "What's worrying me is the automaticity of the actions — of more nuclear weapons and more missile defenses without thinking if there's a smarter way."
Mr. Xi and Mr. Biden, American officials said, agreed to further conversations — but there was no commitment on how deep those would go. Asked whether the talks would include the topic of arms control, the National Security Council, in a statement, said, "No. What we are seeking — and what Jake Sullivan spoke about — are conversations with empowered interlocutors" about "guardrails to reduce risk or the chance of miscalculation."
The history of those conversations is not encouraging. For years, across several administrations, the United States tried to get Chinese officials to talk about how they would secure nuclear weapons in North Korea if the nation collapsed. The effort was to avoid a collision among Chinese, South Korean and American forces seeking to find and secure loose weapons. The Chinese have always demurred, perhaps for fear of being caught talking about the possibility of the North's collapse.
It is possible, many arms control experts say, that the Chinese buildup is motivated by the deployment of U.S. missile defenses in the Pacific — land-based systems in California, Alaska, Guam and South Korea, and aboard ships patrolling off Japan and the Korean Peninsula. The U.S. has always insisted that these systems are designed to deter North Korea. But the Chinese government has long voiced worries that North Korea's nuclear program provides a convenient excuse for the United States to build a system aimed at containing Chinese nuclear weapons.
China and the United States have never engaged in a detailed discussion of missile defenses in the Pacific. But the hypersonic test may force the issue, independent experts say, because it is clear Beijing's ambitions are expanding.