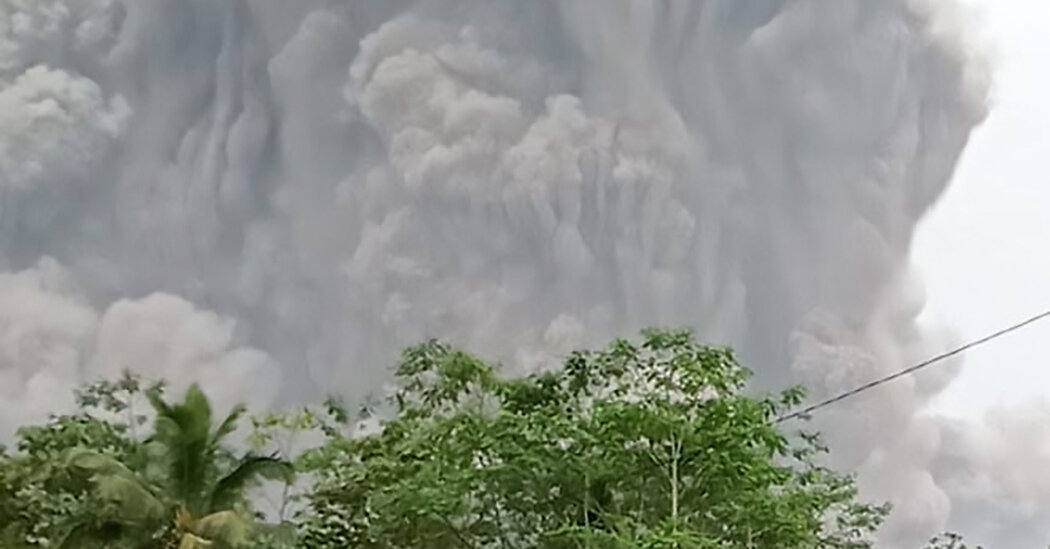 Searing ash towered in the sky over the Indonesian island of Java on Saturday after the Semeru volcano erupted, killing at least 13 people and injuring dozens of others.
Indah Amperawati Masdar, the deputy head of East Java's Lumajang District, near Mount Semeru, said in a news conference on Saturday that at least 41 people had suffered burns from the lava flow.
The lava nearly destroyed the village of Curahkobokan and caused a bridge to collapse, making evacuation difficult. On Sunday, the B.N.P.B., Indonesia's disaster mitigation agency, raised the death toll to 13, from one.
Maj. Gen. Suharyanto, the head of the agency, who like many Indonesians goes by a single name, said at the news conference on Saturday that evacuation points had been set up in three nearby villages and in two subdistricts.
In a statement, the agency said that several areas were reporting "darkness due to fog from volcanic ash." But as of late Saturday, air travel remained unaffected, a state-owned air navigation company said.
The Volcanic Ash Advisory Center in Darwin, Australia, issued a red aviation warning on Saturday, saying that ash had "detached from the volcano," and that it was moving southwest and west.
But the state-owned air navigation company, AirNav Indonesia, said in a statement that no airports or flight routes had been affected by the eruption. Nonetheless, it warned pilots of volcanic ash reaching heights of up to 40,000 feet.
Mount Semeru, which last erupted in January, is one of Indonesia's most active volcanoes and is Java's tallest mountain. It is among the country's more than 120 active volcanoes; several hundred others are now considered extinct.