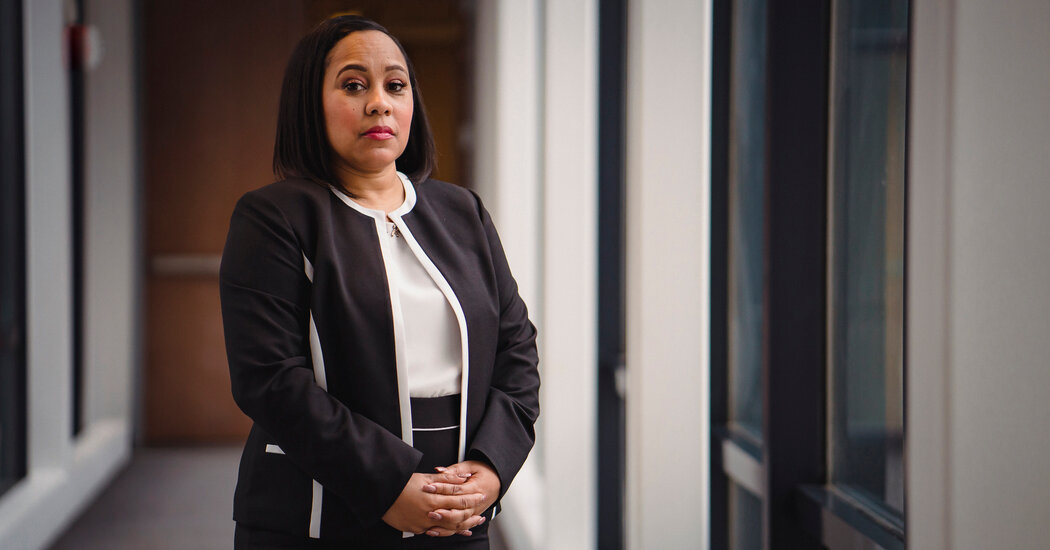 "We already have cooperated," Mr. Raffensperger said in an interview with Fox News on Thursday. "Any information that they've requested, we sent it to them. And if we're compelled to come before a grand jury, obviously, we will follow the law and come before a grand jury and testify."
Representatives for Mr. Trump did not respond to a request for comment on Thursday, but the former president did release a statement characterizing his phone call with Mr. Raffensperger as "perfect." He has cast other investigations, including one being conducted by New York's attorney general, Letitia James, as politically motivated. Fulton is the most populous county in Georgia and a Democratic stronghold, and Ms. Willis is a Democrat.
The Georgia inquiry is one of several criminal, civil and congressional investigations focused on Mr. Trump. He and his allies have been sparring in court with the congressional committee investigating the Jan. 6 attack on the Capitol. The committee won a major victory on Wednesday when the Supreme Court refused a request from Mr. Trump to block the release of White House records, and on Thursday, the panel asked Ivanka Trump to cooperate in the inquiry.
In addition to the criminal inquiry being conducted by the Manhattan district attorney, Ms. James is leading a civil fraud investigation into Mr. Trump's business empire. She has issued subpoenas seeking interviews with two of his adult children, Ivanka Trump and Donald Trump Jr., and her office previously interviewed a third, Eric Trump.
In Atlanta, Ms. Willis said last year that she would consider racketeering charges, among others. An analysis released last year by the Brookings Institution that has been studied by Ms. Willis's office concluded that Mr. Trump's postelection conduct in Georgia had put him "at substantial risk of possible state charges," including racketeering, election fraud solicitation, intentional interference with performance of election duties and conspiracy to commit election fraud.
The Trump Investigations
---
Card 1 of 6
Numerous inquiries. Since former President Donald Trump left office, there have been many investigations and inquiries into his businesses and personal affairs. Here's a list of those ongoing:
"Anything that is relevant to attempts to interfere with the Georgia election will be subject to review," Ms. Willis told The New York Times last year.
Ms. Willis has experience in complex racketeering cases. In 2014, as an assistant district attorney, she helped lead a racketeering case against a group of educators involved in a cheating scandal in the Atlanta public schools.