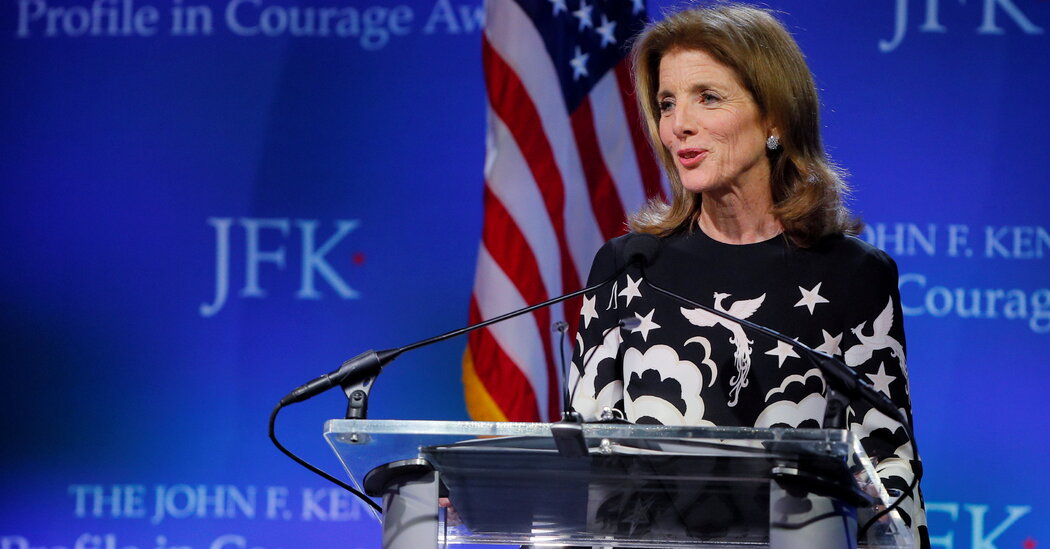 WASHINGTON — President Biden said on Wednesday that he would nominate two high-profile women who were early supporters of his candidacy, the former ambassador Caroline Kennedy and the decorated figure skater Michelle Kwan, to ambassadorships in his administration.
The president tapped Ms. Kennedy, the daughter of President John F. Kennedy and the ambassador to Japan under President Barack Obama, to be ambassador to Australia. He said he would nominate Ms. Kwan, who earned Olympic silver and bronze medals as a skater before pursuing a career in diplomacy and politics, to be ambassador to Belize.
Ms. Kennedy, 64, endorsed Mr. Biden for president in February 2020, in the heat of the Democratic primaries. She wrote in a Boston Globe opinion piece that Mr. Biden was "a president who can bring people together, who knows how to get things done at home and abroad, whose word we can count on, and who can nurture the next generation of leaders."
In a news release announcing her nomination, White House officials praised Ms. Kennedy's tenure as the first female ambassador in Japan from 2013 to 2017.
"She advanced the realignment of U.S. forces in Okinawa," they wrote, "promoted women's empowerment in Japan and increased student exchange between the U.S. and Japan."
Ms. Kwan, 41, joined Mr. Biden's campaign team in 2019, long after making a transition from athletics to the political arena. She was named the country's first public diplomacy envoy in 2006 and spent a decade traveling on behalf of the State Department to meet with children around the world.
Representative Judy Chu, Democrat of California and the chairwoman of the Congressional Asian Pacific American Caucus, noted in a statement that Ms. Kwan would be the first Asian American woman to serve as the ambassador to Belize.
"I am so glad that after her career as an Olympian, she will now continue to represent the diverse talent of our country," she said, adding, "I have no doubt that she will continue to be an excellent representative of our country in her new role."