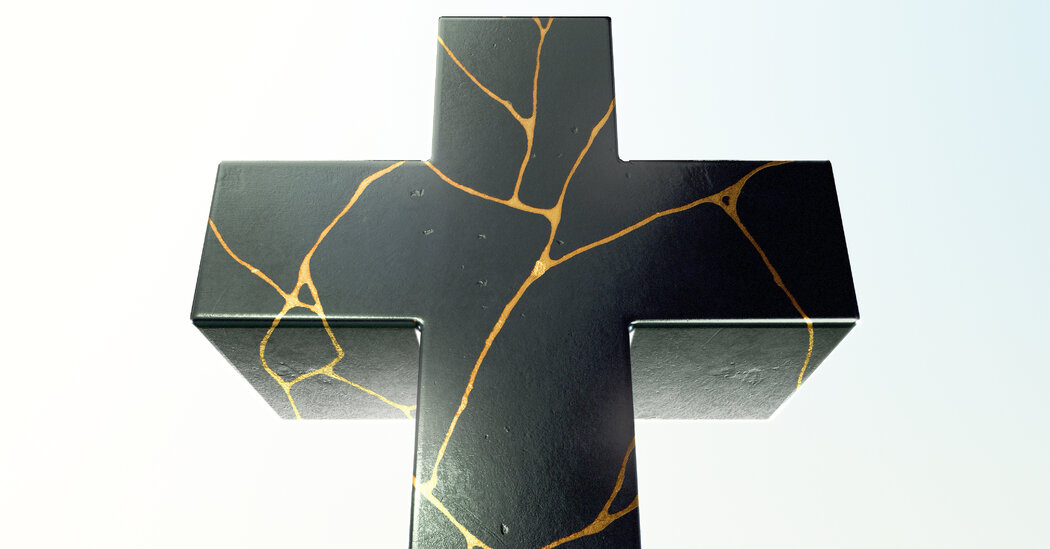 Many of these dissenters have put racial justice and reconciliation activities at the center of what needs to be done. There are reconciliation conferences, trips to Selma and Birmingham, Ala., study groups reading Martin Luther King Jr. and Howard Thurman. Evangelicals played important roles in the abolitionist movement; these Christians are trying to connect with that legacy.
Eugene Rivers is a prominent Black Pentecostal who has been working to bring white and Black Pentecostals together. This would seem like an unlikely undertaking because white Pentecostals are often among the most conservative of the lot. But Rivers says their meetings have been compelling. For example, Rivers helped organize a prayer vigil for the nation in Washington on Jan. 6 of this year and working-class white Pentecostals came. "They're on the floor crying," Rivers says. "There is no artifice with them. These guys are the most amazing, loving people."
Rivers says the churches are the key to racial reconciliation and racial justice. He observes, "You cannot have a rational discussion of evil outside of agape love" — the kind of self-surrendering love for others that is supposed to be at the heart of the Christian life. "Without love, the accused are defensive because they feel guilty, because they are, and the accuser only ends up alienating the people who he is reaching out to."
David Bailey has been doing racial and other reconciliation work with church and other groups since 2008. He says that 70 percent of evangelicals are open to this work, but that the 15 percent on either end are less so. "The extremes are getting more entrenched, but I don't think they're growing," he observes, before continuing: "We remind people that peacemaking and healing are core to the Christian identity. There is no way to do spiritual formation unless you practice healing and reconciliation."
He says race is not always the most intractable difference. His church in Richmond, Va., is "racially diverse and socioeconomically diverse, and it's the economic differences that are the hardest to heal," he says.
One source of division could be a force for renewal: generational differences. Christians who are millennial and younger have different views on things like L.G.B.T.Q. issues and are just used to mixing with much more diverse demographics.
Mark Labberton is the president of Fuller Theological Seminary, which engages with students from 110 denominations and 90 nations. He says the average student at Fuller is about 31. Many Fuller students, Labberton says, believe in the central creed of Christianity, but not the institutional shroud it has come wrapped in. That is to say, they love Jesus, but they have had it with many of the institutions their elders have built in his name.