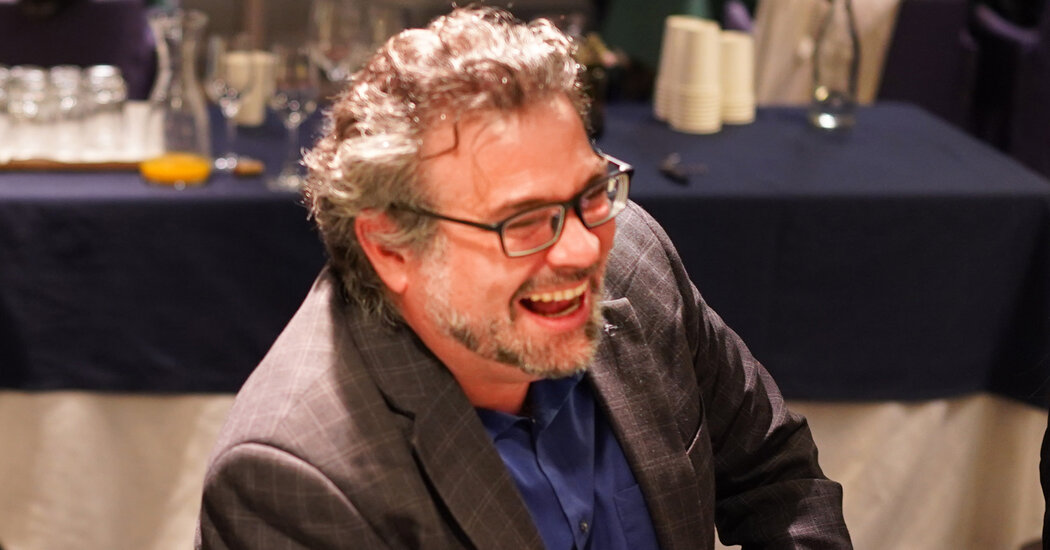 "Carlos always pushed me and other journalists to do more stories that showed the human side of China," Ms. Yuan wrote. "He wanted the world to understand China wasn't just about an authoritarian government."
Carlos Ramon Tejada was born on Dec. 7, 1972, in Rochester, N.H. His mother, Carlene (Richardson) Tejada, taught English as a second language and is a former magazine editor; his father, Juan, who is from El Salvador, owns an acupuncture clinic in Tucson, Ariz.
Mr. Tejada graduated from the University of Kansas with a bachelor's degree in journalism in 1995 and was hired by The Journal as a reporter in Dallas, where he covered real estate and other subjects, some of them eccentric. One article was about a Kansas town's attempt to build the world's largest Yuletide goat.
In 2001, after being transferred to The Journal's headquarters in New York, he wrote about workplace issues in the Work Week column; he became a news editor in 2003 and five years later moved to Hong Kong as The Journal's deputy bureau chief. He was named China news editor, working from Beijing, in 2011.
"He came from the old school in the sense that he was obsessive about accuracy, clarity and fairness," said Patrick Barta, a former reporter for The Journal who is now its Asia enterprise editor. "But he mixed this with so much warmth and humanity that reporters always enjoyed working with him."
In addition to his parents and his wife, a photographer (she was Nora Sommers when they married), Mr. Tejada is survived by a daughter, Gianna; a son, Marco; a sister, Sara Tejada; and two half sisters, Marlene Ponce and Isabel Harrison.
Among his colleagues he was known for his infectious laugh and a voracious capacity for work.
"Carlos was the true face of the mantra, 'Edit ferociously and with joy,'" Yonette Joseph, an international news editor in Seoul, wrote in an email. She added, "And he reverberated with an energy that made me think he knew a secret that many people take a lifetime to figure out."