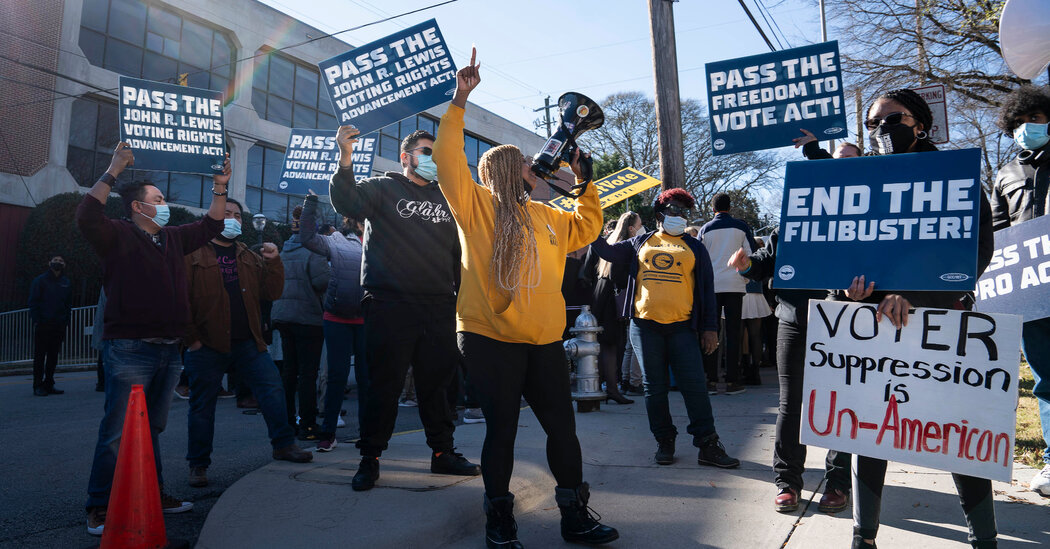 One proposed change would make clear that the vice president has only a ceremonial and administrative role in the counting of electoral votes. Another would make it far more difficult to raise objections under the law, which currently allows a single senator and House member to mount a challenge to a state's electoral votes. In the bill drafted by Mr. King, Mr. Durbin and Ms. Klobuchar, electors could be challenged only if a third of each chamber objected.
In the House, four members of the committee investigating the Jan. 6 attack — Representative Liz Cheney, Republican of Wyoming, and Representatives Zoe Lofgren and Adam B. Schiff of California and Jamie Raskin of Maryland, all Democrats — are also working on a rewrite of the Electoral Count Act. They have also discussed whether to expand their bill to include measures blocking anti-democratic election practices at the state level, such as allowing partisan legislators to select presidential electors instead of the voters.
Ms. Collins's group has discussed several measures, such as expanding the allowable uses of federal election grants, now mainly for buying voting machines not connected to the internet, to include recruiting and training election workers, purchasing voting machines that create paper ballots and expanding cybersecurity efforts. She said the group also agreed that stiff new penalties should be created to thwart the kind of harassment and intimidation of election officials that supporters of Mr. Trump had meted out, a provision taken from the Freedom to Vote Act.
They are still debating how far to go in blocking the removal of nonpartisan election officials without cause by partisan state officials or legislators. The Democrats' voting rights bill makes such actions a federal crime unless malfeasance by the election official can be proved.
For Democrats, that provision is a necessity. And they say for Ms. Collins's measure to gain any traction, Republicans would have to accept some provisions from the voting rights bill to combat voter suppression, such as a minimal number of early voting days or a compromise provision drafted by Mr. Manchin that accepts voter identification laws but ensures that an array of identifications would be acceptable.
"It's very important to ensure that the votes are counted both with provisions in the Freedom to Vote Act and the Electoral Count Act, but that's still no substitute for protecting people's right to vote from the beginning," said Ms. Klobuchar, who is chairwoman of the Rules Committee, which would consider such legislation.
Ms. Collins said her group — which includes two additional Republicans and two additional Democrats who have not publicly divulged their involvement — will meet again the week after the voting rights bill is blocked.