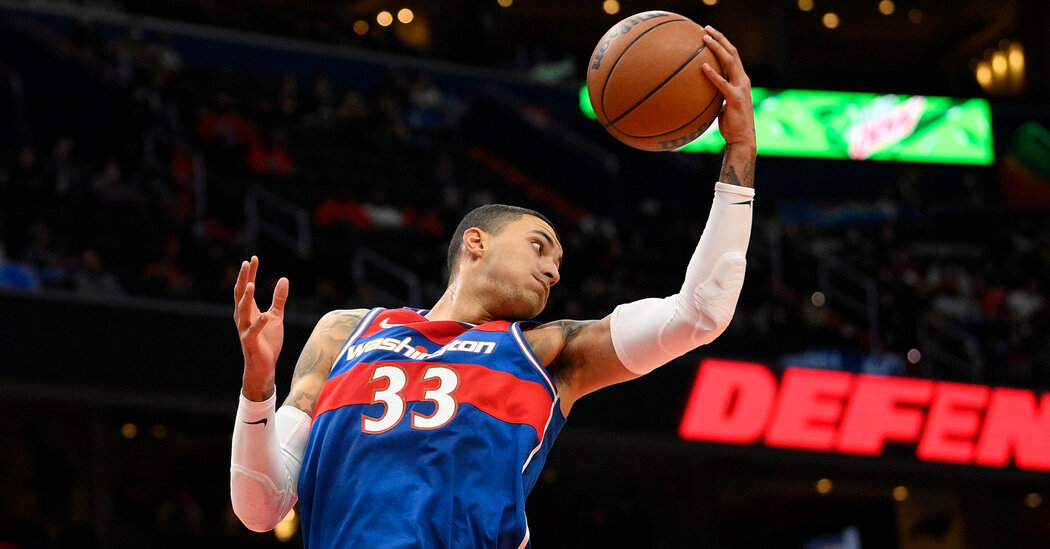 Harrell's production this season may end up indicting the Lakers. He's averaging 17.5 points and 9 rebounds on 65.3 percent shooting, all on pace to be career highs. And he's doing this mostly from off the bench while playing the most minutes of his career. By some metrics, Harrell hasn't been just the best player on the Wizards, he has been among the most productive players in the N.B.A.
The season has felt, Harrell said, like a "weight being off my shoulders."
If there's anyone familiar with the trials and tribulations of basketball, it is Unseld, the Wizards' rookie head coach. His father, Wes Unseld, played for the franchise from 1968, when it was known as the Baltimore Bullets, to his retirement in 1981. The elder Unseld won a Most Valuable Player Award, and is the among the most celebrated players in the team's history. He also was the team's head coach over seven seasons, and one of its front office executives for years. He died last year.
Asked what advice his father gave him about coaching, Unseld Jr. deadpanned, "'Don't do it.'"
"I saw the impact it had on him," said Unseld, who was an N.B.A. assistant coach for 16 years. He added: "I think his competitive spirit and his approach was different than the players that he coached."
Unseld said he's trying to be more even-keeled.
"Maybe it's my personality," he said. "Maybe it's my nature. I never get too high. I don't ever want to get low. It doesn't mean you're devoid of emotion and you just don't care, but try to put things in perspective."
What is clear is that the franchise still orbits around Beal. This is the 28-year-old Beal's 10th season with Washington, which drafted him third overall in 2012. A three-time All-Star, he can become a free agent this summer, in an era of player-engineered superteams. Sheppard said that the Wizards are committed to persuading Beal to stay and that the recent roster overhaul was part of that effort.
"He's been a huge catalyst for everything that we've done and a big supporter," Sheppard said, adding, "Our full intention is to have Bradley Beal and build around Bradley Beal."