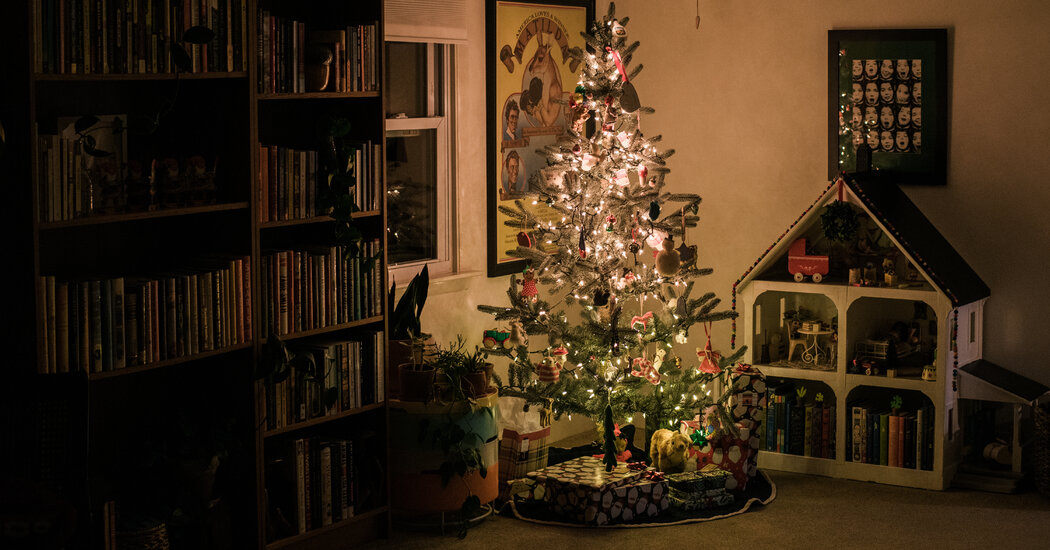 And if the family starts discussing divisive topics over the cranberry sauce? Merely point out that people at the table have different viewpoints, she said.
Other simple steps can ease stress: going to bed 15 minutes earlier, taking breaks during the day — even if it's just walking around or doing jumping jacks — or watching a funny four-minute video for a laugh, she advised.
Another tool is breath work, a technique of using controlled breathing to calm yourself.
For some, the holidays can stir up painful memories that require regular counseling.
"If that anxiety is really spinning out of control, there's a threshold where you should seek help," Dr. Danovitch said.
Kathi Nausedas, of Lockport, Ill., a Chicago suburb, is preparing for the second Christmas since her mother's death, and the second after her husband filed for divorce. She is trying to shield her two young daughters — Ava, 9, and Audra, 7 — from the process.
"That first year, I was really scared to face the holidays," Ms. Nausedas said. "I was afraid to do all the things I love, like listening to the Christmas music on the radio. The first time it came on the radio, I would cry."
Her mother's birthday was Christmas Eve, adding to the sense of loss.
She sought out counseling with a therapist who has taught her to be easier on herself, she said. Still, Ms. Nausedas, a special-education teacher in the public schools, has worried about how she would pay for presents this year. (She had to wait until her latest paycheck on Friday to start shopping.)