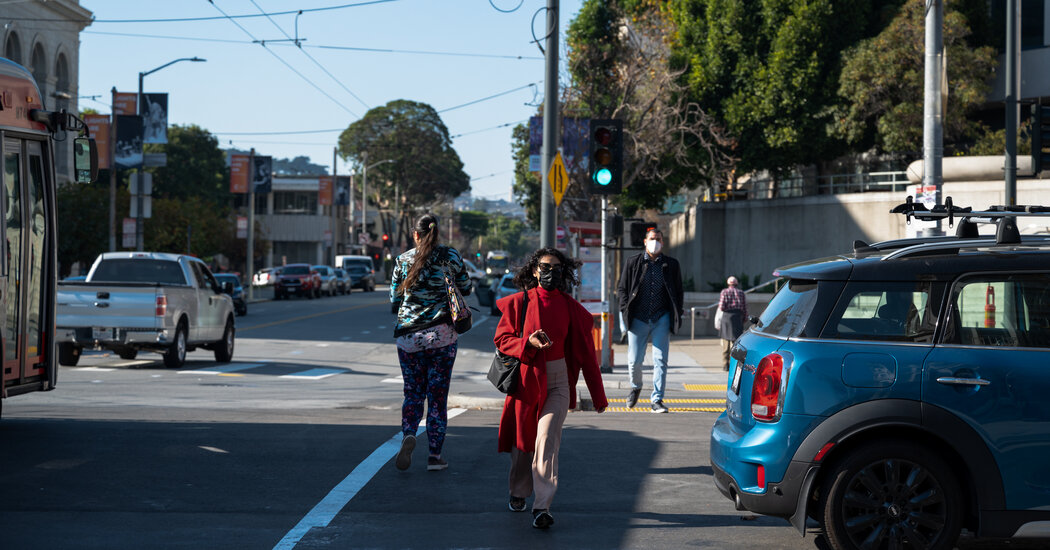 The first United States case of the Omicron variant of the coronavirus was reported in California on Wednesday, prompting Biden administration officials to renew their urgent calls for Americans to get fully vaccinated and, if eligible, a booster shot.
The patient, a traveler who returned to California from South Africa on Nov. 22, is in isolation, and aggressive contact tracing is underway, the Centers for Disease Control and Prevention said in a statement, adding that the individual was fully vaccinated and had mild symptoms that were improving. Close contacts of the individuals had tested negative, the agency said.
The World Health Organization has warned that the risk posed by the variant, a new iteration of the coronavirus first detected in southern Africa, is "very high." More than 20 countries have found the variant so far.
Public health officials around the world have said for days that they expected the new, mutated form of the virus would quickly find its way to the United States despite its imposition of a travel ban on international travelers from eight southern African nations, a move several other countries have also taken.
But confirmation of the variant's presence nonetheless was a jolt to President Biden's efforts to make good on his campaign promise to bring the pandemic to a swift and conclusive end. At the White House on Wednesday, Mr. Biden said that "we're learning more every single day," and he vowed that the administration would "fight this variant with science and speed, not chaos and confusion."
Shortly afterward, Dr. Anthony S. Fauci, the president's top medical adviser, told reporters that confirmation of the new variant in the United States should persuade unvaccinated Americans to get shots immediately.
"We have 60 million people in this country who are not vaccinated who are eligible to be vaccinated," Dr. Fauci said. "Let's get them vaccinated. Let's get the people vaccinated, boosted. Let's get the children vaccinated."
Dr. Fauci expressed optimism that the country would eventually emerge from the grip of the pandemic, saying that "there's no doubt that this will end." But he also urged caution, saying there was much that health officials still did not know about the new variant.
Omicron carries more than 50 genetic mutations that in theory may make it both more contagious and less vulnerable to the body's immune defenses than previous variants. More than 30 of the mutations are in the virus's spike, a protein on its surface. Vaccines train the body's immune defenses to target and attack the spike.
Available vaccines may still offer substantial protection against severe illness and death following infection with the variant, and federal officials are calling on vaccinated people to get booster shots. The makers of the two most effective vaccines, Pfizer-BioNTech and Moderna, are preparing to reformulate their shots if necessary, but that will take time.
In California, Gov. Gavin Newsom said the infected person had not been hospitalized. The governor said the individual started feeling mild symptoms on Nov. 25, was tested on Sunday and got a positive result on Monday. Within a day, scientists at the University of California, San Francisco, had determined that it was Omicron.
California health officials said the state was increasing coronavirus testing at airports, focusing on arrivals from countries identified by the C.D.C. as potential sources of the virus. Mr. Newsom said the state would not be intensifying public health restrictions, at least in the short term, but that "we should assume that it's in other states as well."
The Coronavirus Pandemic: Key Things to Know
---
"There is no reason to panic, but we should remain vigilant," he said in a statement.
The health director of the city of San Francisco, Dr. Grant Colfax, added that "we are still learning about the Omicron variant, but we are not back to square one with this disease."
In California, some 79 percent of residents have gotten at least one dose of the vaccine, after months of campaigning by state officials. Cases and hospitalizations have largely been trending downward since a Delta variant-driven summer rise.
Following news of the variant's spread in South Africa, countries around the world curtailed air travel to and from southern Africa, measures that officials there described as unduly punitive, especially in light of the fact that Western countries have failed to deliver sufficient vaccines and logistical support to the continent.
Dutch officials said on Tuesday that they identified cases of the variant a week before Friday, when 13 passengers who arrived on flights from South Africa tested positive for it, signaling that the variant was already present.
The W.H.O. says the emergence of Omicron resulted from vaccine inequity in poor countries. Even so, some nations, including Britain and the United States, have renewed efforts to persuade citizens to get vaccine booster shots as quickly as possible.