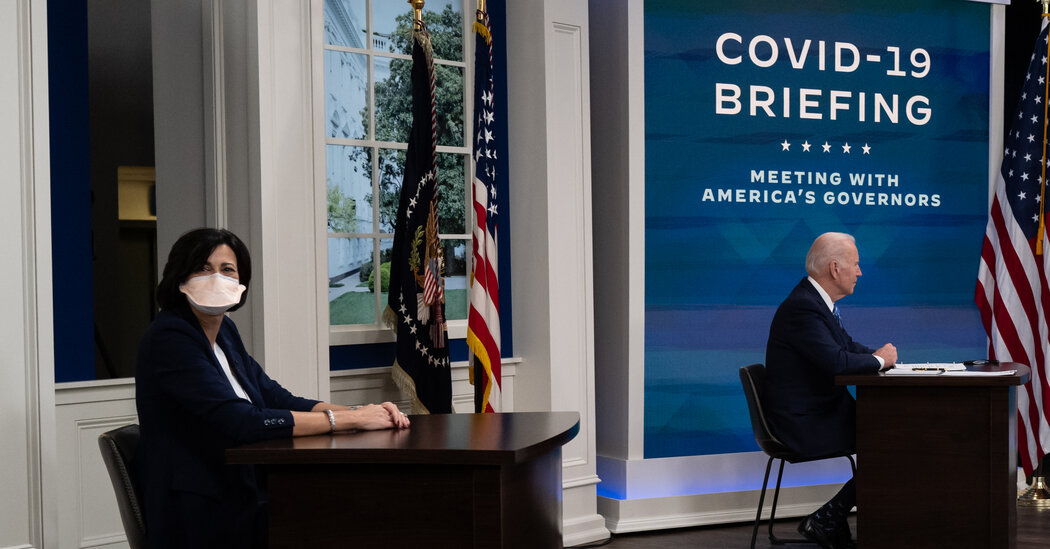 The crux of the problem, several administration officials said, is a failure by the C.D.C. and the Biden administration's messaging experts to work in concert. Who is to blame for that is a matter of debate. Dr. Walensky's critics say she is not collaborative enough, too often springing decisions on other federal officials who then struggle to defend them in public. Her defenders say she strives to coordinate, but that it is not her job to ensure consensus across the entire administration.
Some suggest the White House has gone too far in its hands-off, let-the-scientists-rule approach, leaving a vacuum of leadership and forcing ad-hoc coordination between the various public health agencies. That has been exacerbated by a health secretary, Xavier Becerra, who receives routine briefings from scientists but does not settle interagency disputes about the pandemic response.
Dr. Fauci, the administration's best-known spokesman on the pandemic, has further muddied the waters at times, publicly contradicting the C.D.C. as he did this week or making statements he has later walked back.
He said in late December, for instance, that a vaccination requirement for domestic airline passengers should be seriously considered, leaving the White House to field a flurry of questions on a policy it was not prepared to recommend. Later, he said a mandate was unlikely.
On Wednesday, Jen Psaki, the White House press secretary, said it was OK for the C.D.C. to modify its guidance, adding that, for one thing, "if they hadn't changed their recommendations over the course of time, schools would probably be closed across the country."
But even some within Dr. Walensky's own agency agree that the C.D.C.'s public pronouncements on the pandemic have repeatedly fallen short, long after experts say the agency should have mastered clear and concise public messaging on the worst public health crisis in a century.
The handling of the isolation guidance was a case study in how to confuse the public. And the controversy is not over: health experts continued on Wednesday to criticize the C.D.C.'s decision not to recommend a negative test before people with Covid end a five-day isolation.