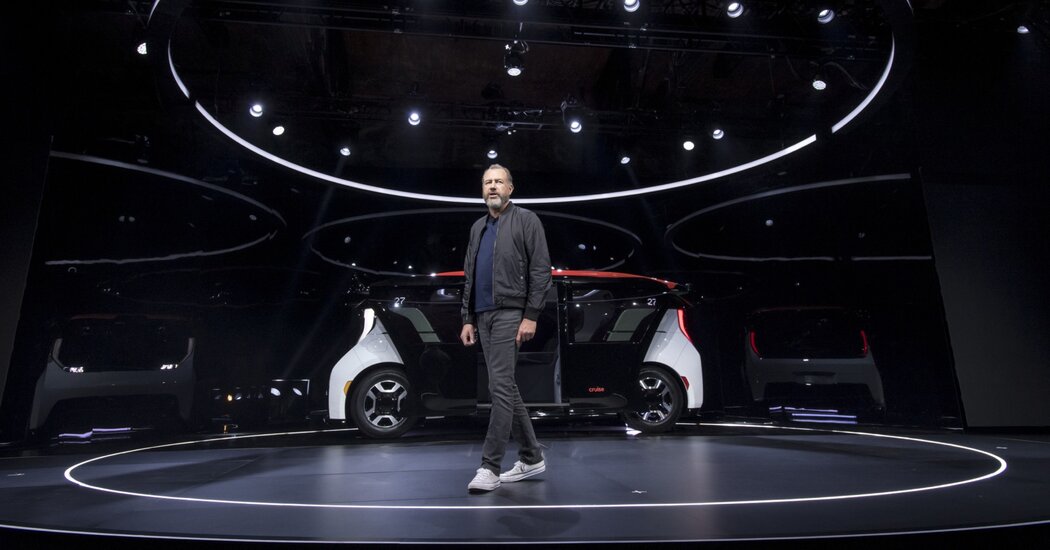 The high-profile head of Cruise, General Motors' autonomous-driving unit, is leaving the company, the carmaker said Thursday.
The executive, Dan Ammann, a former investment banker who is from New Zealand, gave up his job as G.M.'s president to take over Cruise at the beginning of 2019. Since then, expectations for autonomous driving have cooled as the magnitude of the technical challenge has become clear and as serious accidents have highlighted the risks.
Although G.M. did not provide an explanation for Mr. Ammann's unexpected departure, the terseness of the company's statement — lacking even perfunctory praise for his work — hinted at tension between him and top management.
Cruise, which G.M. bought in 2016 for $1 billion, is based in San Francisco. It is testing a fleet of more than 300 self-driving vehicles there and in Phoenix, according to its website. But a driverless ride service, which G.M. said would be available in 2019, has not materialized.
Less than nine months ago, John Krafcik stepped down as chief executive of Waymo, Alphabet's autonomous-driving unit.
In both cases, executives "had promised road maps with different milestones and those milestones were not being met," said Raj Rajkumar, who leads the autonomous driving program at Carnegie Mellon University in Pittsburgh. "Eventually that takes a toll."
Like Mr. Ammann, Mr. Krafcik, the former head of Hyundai's North American unit, came from a management background at a time when the challenges for autonomous driving are mostly technical, requiring chief executives with deep knowledge of the technology.
G.M. said a Cruise co-founder, Kyle Vogt, currently the president and chief technical officer, would serve as interim chief executive — a change reflected almost immediately on Cruise's website. Wesley Bush, a member of G.M.'s board who is a former chief executive of the aerospace company Northrop Grumman, will become a member of Cruise's board.
Cruise has shown prototypes of an electric passenger vehicle called the Origin that has no pedals or steering wheel. The vehicle is "nearly ready to roll off the assembly line," Cruise says on its website.
At an investor presentation in October, G.M. executives said they believed that an autonomous taxi service could eventually grow into a $50 billion business.
"We expect to be able to scale this business very rapidly," said Mr. Ammann told investors during the event.
But robo-taxis like the Origin are among the most difficult types of autonomous vehicles to deploy. "The robo-taxi market is a hard sell given the current state of autonomous technology," said Mr. Rajkumar, who previously received research funding from G.M.
Recently Cruise and G.M. have emphasized the role that autonomous driving technology can play in making cars safer. Cruise "will play an integral role" in helping G.M. pursue markets "beyond ride-share and delivery," the automaker said in a statement Thursday.
Mr. Ammann did not respond to an email requesting comment. A spokesman for Cruise declined to comment.