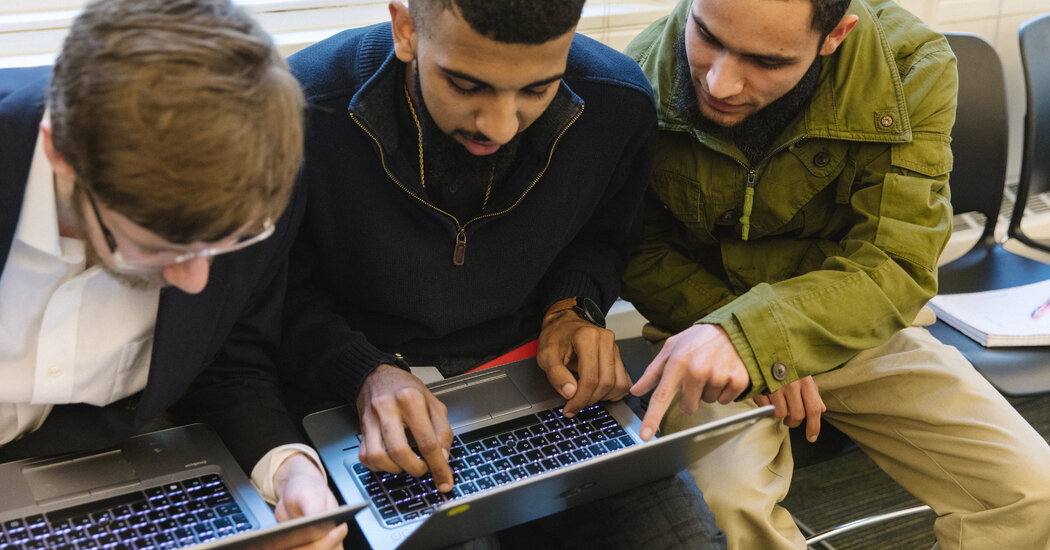 The job programs, Year Up and Merit America, will receive grants to train students in technical skills with content from Google career certificate courses in information technology support, data analytics, project management and user experience design. Both nonprofits already use the Google coursework, which provides general technical training but does not teach students to master Google software tools.
But a major part of successful training programs, experts agree, is what they do beyond teaching technical skills. The programs also emphasize so-called soft skills like teamwork, communication and willingness to learn new things. They often provide help with arranging child care and transportation. They have career coaches, social workers and counselors, and foster peer groups and alumni networks.
"Skills and competencies are important, but so is building up a person's social capital," said Gerald Chertavian, founder and chief executive of Year Up.
Begun more than two decades ago, Year Up is now a national organization that caters to low-income workers from 18 to 26 years old. It includes three to six months of technical training followed by a six-month internship at a company. Eighty percent of its graduates are placed in jobs within four months, at an average starting salary of $44,000, more than double their previous income, the organization says.
Social Finance, which is managing the investment program, is looking to add a few more job training groups this year. An independent research firm, MDRC, will evaluate the performance of the training and job placement programs over time.
"We'll allocate more funds to whoever is delivering better results," said Tracy Palandjian, chief executive of Social Finance, which is not related to the online lender SoFi. "It's all about impact."
Merit America has grown rapidly since it began offering courses in 2018. From the outset, it was a hybrid program, with self-paced online training, in-person meetings once a week with fellow students and one-on-one sessions with coaches.