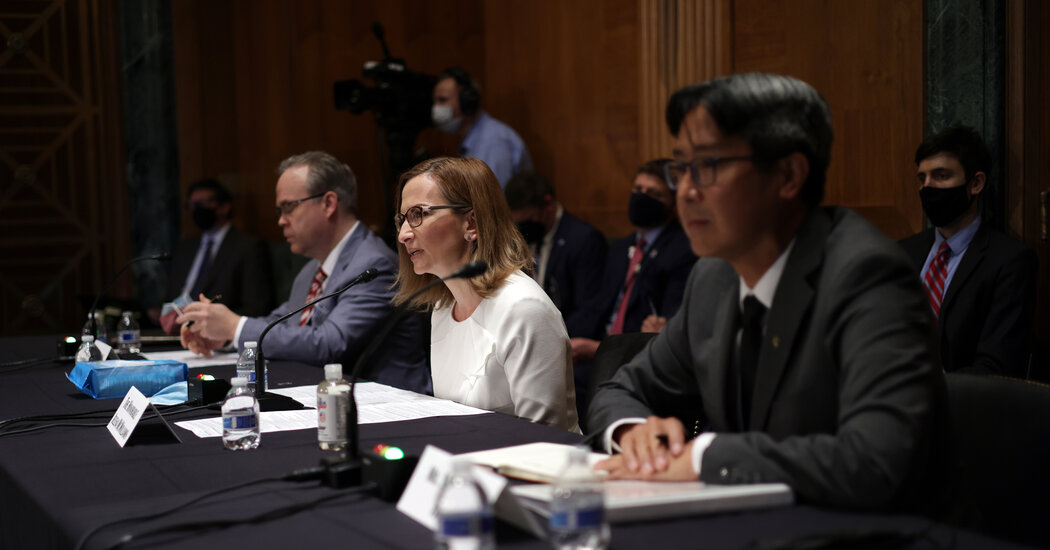 Then came the fireworks. The FDIC's public affairs office, which Ms. McWilliams controls, released a statement:
"Earlier today, the Consumer Financial Protection Bureau (CFPB) posted on its website a document, purportedly approved by the FDIC, requesting comment on bank mergers," the statement, which was not attributed to any person, said. "No such document has been approved by the FDIC."
For several weeks, Ms. McWilliams and her staff had been privately trying to counteract Mr. Chopra and Mr. Gruenberg, according to two people briefed on the matter who were not authorized to speak publicly. After learning of the effort to create a bank mergers public information request, Ms. McWilliams proposed an alternative text for the document, the people said, which the other board members quickly rejected.
When the voting process for the proposal began in late November, Ms. McWilliams did not vote, claiming that the process had violated procedure and no vote would be valid, the people said.
On Thursday, senior FDIC officials said they would not complete the process needed to make the information request official. They said the move by the two Democrats did not follow proper procedure and was therefore invalid.
Mr. Gruenberg disagreed.
"It is clear under the statute that the majority of the FDIC board of directors has authority to place items on the agenda for Board meetings and, alternatively, to circulate and act on notational votes, to implement actions of the board," he said in a statement emailed to journalists on Thursday. "No individual member of the Board may override the authority of the majority."
An O.C.C. spokeswoman declined to speak directly about the vote, saying only that Mr. Hsu wanted to "work collaboratively with other regulators" on bank merger issues.
The two people familiar with the matter said that Mr. Chopra and Mr. Gruenberg would most likely have to sue Ms. McWilliams if they want to advance the matter further.