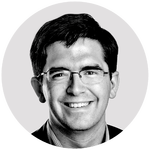 Georgia 33, Alabama 18
These last few years, the deepest craving of Georgia fans has sometimes seemed a mystery: Did they want a national championship, or just to beat Alabama?
On Monday night, Georgia did both — dethroning college football's reigning national champion and winning the first title of its own since the 1980 season — with the sterling defense that powered the Bulldogs to Indianapolis and a late blast of offensive might to outpace Alabama, 33-18.
The Bulldogs sealed their title in a fashion as exquisite to their fans as it was wrenching for Alabama's: With about a minute to go, Kelee Ringo, a redshirt freshman, intercepted Bryce Young, Alabama's Heisman Trophy-winning quarterback, and ran for a touchdown.
"There's going to be some property torn up in Indianapolis tonight," Georgia Coach Kirby Smart, a defensive back for the Bulldogs in the 1990s, said, summoning the memory of a cherished radio call from Georgia's fabled 1980 campaign.
"You know who really believed?" Smart soon asked from the stage, his voice rising like a Southern preacher talking football. "All these men right here."
For so much of the game, after Alabama and Georgia had combined for five field goals in the first half, it seemed possible that neither team would muster a double-digit score, just more than a month after Alabama humbled Georgia in a Southeastern Conference championship game that ended with a lopsided 41-24 outcome.
But Georgia's Jalen Carter blocked the Crimson Tide's attempt to add yet another field goal early in the third quarter, and the Bulldogs quickly scored on a run from Zamir White to take a 13-9 lead, their first of the night. Just before, James Cook, a senior running back from Miami, had a run for 67 yards, a career high.
Alabama offered a partial answer on its next drive, advancing well enough to have a first down just 5 yards from the goal line. Two incomplete passes and a measly rush later, it settled for a field goal and narrowed the score to 13-12.
Not even 90 seconds later, with Georgia facing a third and 8 on its own 27, Christian Harris steered toward Stetson Bennett, the Georgia quarterback. As Harris wrapped his arms around the quarterback, his hands slipping down the Georgia starter's torso, Bennett crumpled — but not before fumbling and positioning Alabama to score with ease.
Alabama promptly took an 18-13 lead when Young threw a 3-yard touchdown pass to Cameron Latu, though the Crimson Tide missed a 2-point conversion attempt.
A scoring eruption, though, was taking shape.
After a touchback, Bennett and his receivers, aided by a pass interference penalty but stung again by a sack, were 40 yards from the end zone. Alabama jumped offsides on second down.
It was a free play, one on which Georgia capitalized handsomely. Adonai Mitchell raced away from the line of scrimmage as Bennett backpedaled to midfield. The ball zipped through the air of Lucas Oil Stadium, where a reported 68,311 people had assembled, descending as Mitchell neared the goal line.
Once he was past it, the ball arrived, entering his grip once he had launched skyward, an Alabama defender trailing his every twitch. The men landed near the back corner of the end zone, with Mitchell's triumph catapulting Georgia to a 1-point lead because the Bulldogs also faltered on a 2-point conversion attempt.
Alabama went three-and-out on its next possession. Georgia responded with a seven-play, 62-yard drive that culminated with Brock Bowers, a freshman tight end, catching a pass and dashing toward the end zone, untouched, for a touchdown.
Suddenly, a Georgia team that had scored 6 points in the first half had 26 — and an 8-point advantage on a wheezing Alabama.
The Crimson Tide advanced the ball past midfield, keeping alive a splash of hope, even if it was small.
But on third-and-10, Young made a throw and Georgia's Ringo leapt into the air around his own 21 and seized the ball. Now it was his turn to run. He rumbled toward the end zone.
Some 79 yards later, he scored. It was soon 33-18, Georgia.
The Bulldogs would win and snap a seven-game losing streak against Alabama. No one doubted.
No one could.