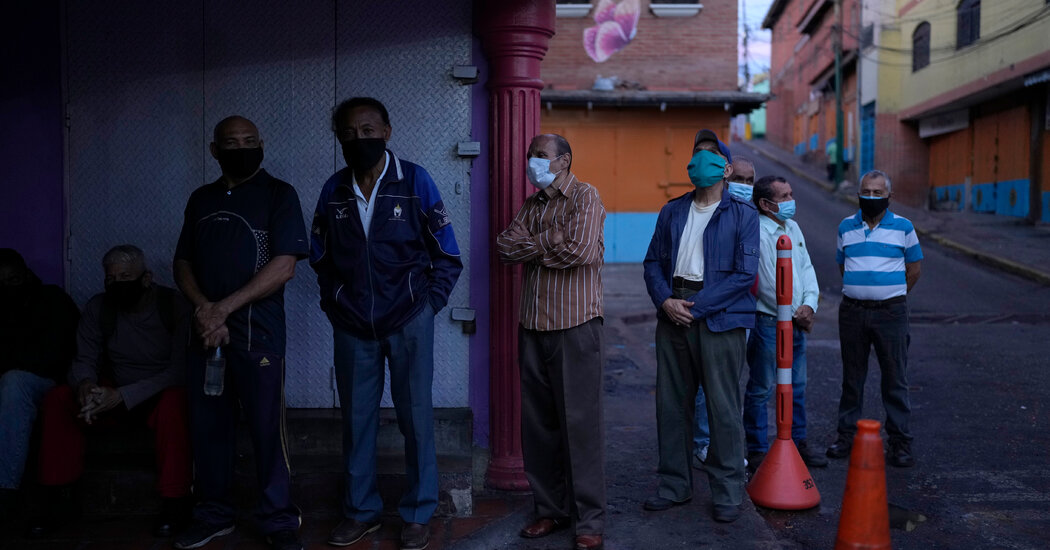 The mission, however, highlighted several democratic improvements in Sunday's elections, going as far as to call the country's electronic vote processing system "reliable."
The United States, which does not recognize Mr. Maduro's government, called the election deeply flawed, but commended the opposition candidates who decided to participate to keep the few democratic offices they still held.
At polling places in Caracas on Sunday, many voters expressed little confidence in the fairness of the election, but said they had decided to show up anyway, in some cases because they viewed their vote as their last tool in a fight for change.
"I know the whole process is controlled," said Blas Roa, 55, a carpenter in Caracas, who voted for the first time since 2015. "But if I don't vote, I'm not doing anything."
Most Venezuelans didn't bother.
Only 42 percent of voters cast ballots, the lowest turnout in any election in which the opposition had participated in the last two decades. After 20 years of Socialist rule, few in the country still nurture hopes of radical change, focusing instead on taking advantage of the new economic freedoms to improve their precarious livelihoods.
That government-induced apathy ended up being Mr. Maduro's biggest weapon in the elections, said the opposition leader Freddy Superlano, who ran for governor in the ranching state of Barinas, once a major Socialist Party bastion and home of the party's founder, Hugo Chávez.
That contest remained too close to call Tuesday afternoon.
The outcome would have been different, Mr. Superlano said, if opposition factions had put aside their misgivings and mounted a concerted campaign.