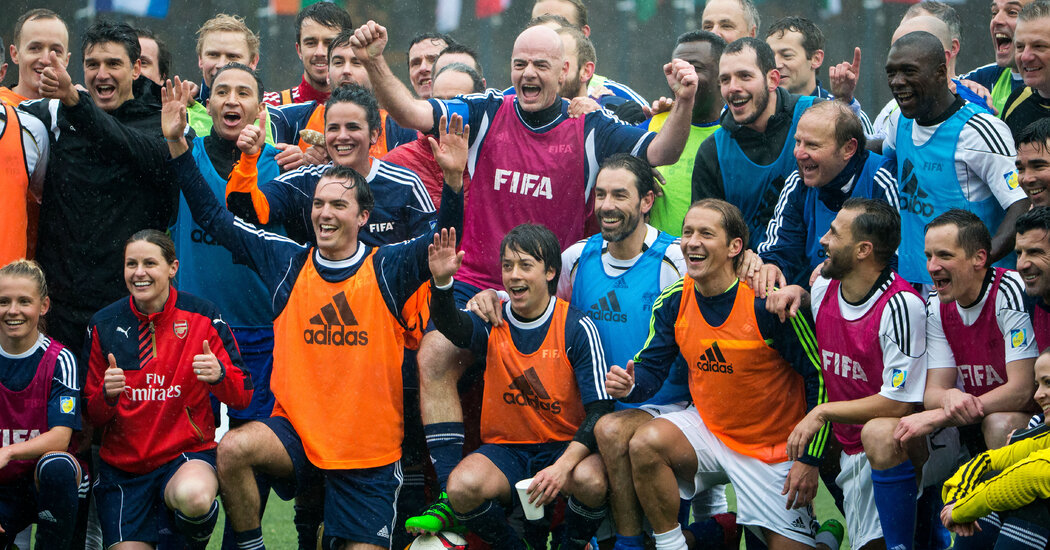 It was at the end of that meeting, the woman said, as she and Macedo left a conference room, that Macedo cupped her buttocks with one hand and then leaned in and whispered a provocative remark about her body.
"For me," the woman said, "that was one of the worst days."
There were no witnesses to the incident, but a former colleague of the woman contacted by The Times described being told about it at the time. FIFA did not respond to questions about the incident.
The verbal harassment, though, continued for months, the woman said, before peaking at the 2019 Women's World Cup in France. By then, she said, Macedo's comments and messages had become more and more insistent. In one text message, sent after midnight, Macedo called her to his hotel room. In another, he suggested they head out for a "secret" night of drinking and dancing in Paris.
But some of Macedo's messages, the woman said, also contained troubling language. In one seen by The Times, Macedo said he wished "to tame" his subordinate. In another, he told her that "you owe me obedience."
All the while, Macedo held out the prospect that he could provide her with opportunities for promotion, or even a permanent job at FIFA.
A Formal Complaint
By the time the tournament ended, and after speaking with her mother, the woman resolved to take action. In late July, less than a month after the United States women's team lifted the World Cup trophy in Lyon amid chants of "Equal Pay!", she approached the head of women's soccer at FIFA, Sarai Bareman, and informed her of the situation. The woman asked if Bareman would accompany her to make a complaint to Kimberly Morris, a Canadian lawyer serving as FIFA's human resources chief.
The meeting was a disappointment, the woman said. Morris, according to her account, seemed more concerned about the employee's behavior and at one point suggested she consider moving on to another job. "I took such a long time to come forward and explain my case, and it felt like I was being brushed aside," she said.