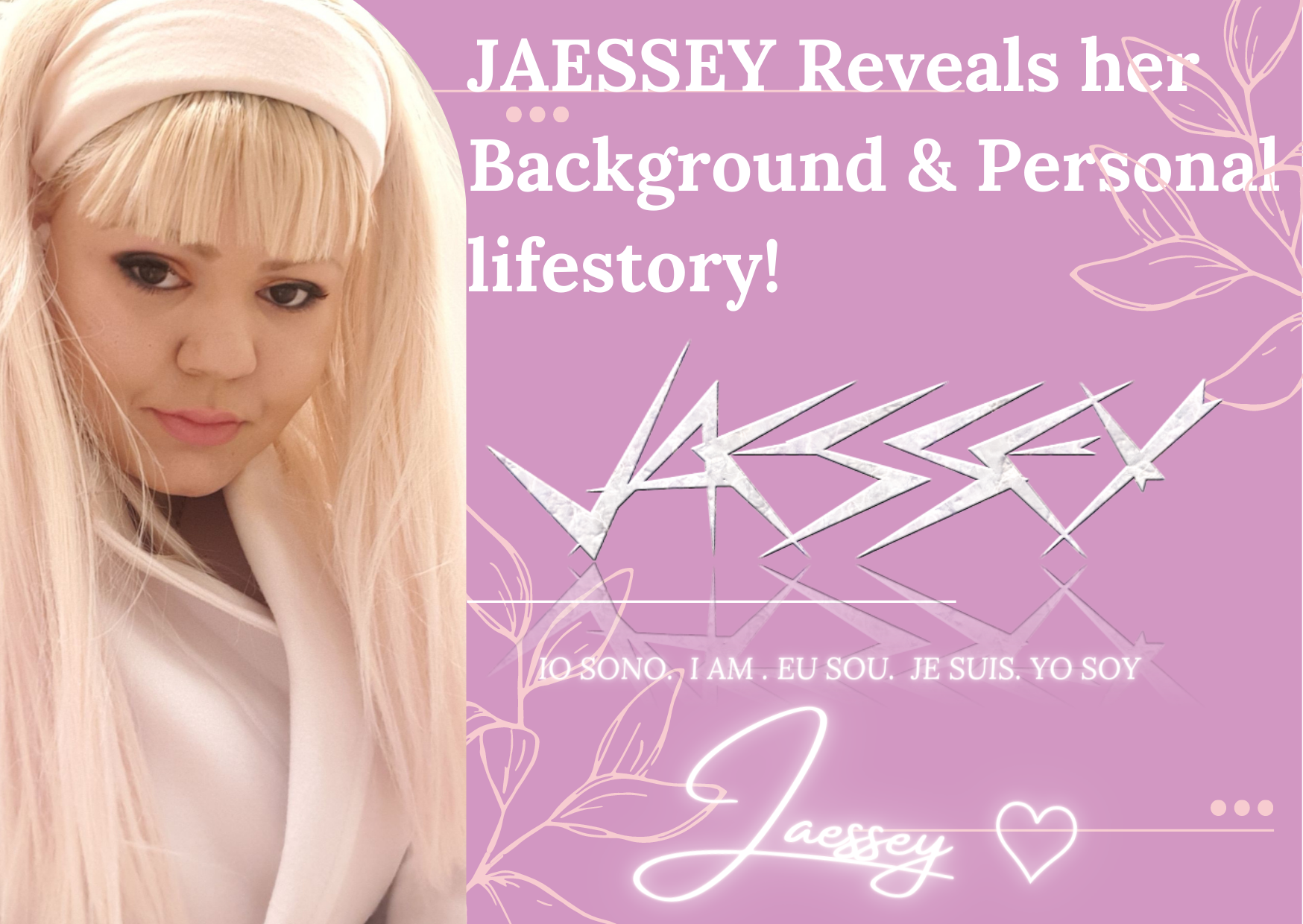 Jéssyka De Souza Fernandes earlier known under the name Jessyka Finnöy, Originally born and upraised mostly of the time in Brazil where she was first adopted as (Alexandra) but later kidnapped and stolen away. Today Professionally known as JAESSEY, and is an Italian, Spanish and Portuguese with Brazilian settlers or better said (Mixed-raced) Recording Singer Songwriter, Producer, Author and Actress. Speaks perfectly and can also write and sing in various language. She grew up most of her life being moved around to various places in South America, BraziI and ended up trafficked to Europe (Norway, Spain and Portugal) by gangs, first taken illegally to Norway through cruise(s) Kiel, Germany back and forth some of the cruises are the famous "Color line" and small boats at night with a woman she believed was her birth mother but could never prove at time as a minor. Daughter of a homemaker that at the time disappeared while working in a hospital in Spain back in the middle of 90s, around that time JAESSEY broke her leg and the following "Julia da Cunha L. Martins" disappeared after and when she woke up from a strange operation at the hospital aka "Rita de Cassia Tavares Giacon
Martinez" (Rita De Cassia Martins) that lived first with her daughter in Portugal and Spain, later moved to Minas Gerais including, Bahia, Salvador, also Säo Paulo where she attended "Escola Lapis Na Mäo" (Kids and teens of the age 13-14) this was the last school before she came to Norway and never saw her family or classmates ever again. Säo Paulo and Porto Alegre (Salgado Filho the International Airport) Was some of the cities she visited before she was drug trafficked from an earlier age as a teen back & forth by Brazilian gangs, cities in Norway named Oslo, Kristiansand, Bergen, Trondheim and last but not least the worst traumatic is called "Aalesund" located also in Norway, she experienced also crimes in "Rio de Janeiro, Brazil" where she cant remember getting deep line she has today on her body, but describing her life pretty much on the island like the movie "Lilja forever" Swedish real life based movie about a girl who came to work in another country but ended up being sold for sex, in her case she woke up without knowing what time of the day or night it was with photo's thrown at her, seeing herself with a black short top mostly always with little clothes on, looking at the photo she was deeply disturbed as she did not remembered being put to sleep or drugged by medicines such as imovane (zopiclona)". The line is what it looks like a drug trafficking line on her body, because she does not have any children. She grew up many years in Norway with a false birth identity "24089528026" down here you will see some photo(s) evidence.
This first and second photo shows the evidence that the number 24.08.1995 (24089528026) was not a real personal number OR her adoptive birth at all but a banc account number for the Norwegian.
authorities, (Norwegian health care and childcare system including Norwegian hospitals) she was taken to hospitals given morphine entered machines (drug and organ trafficking) which makes sense the lines over her body she never had as a teen back in the 90s part of the hidden crime
This number was always and is still used on her until today. They claimed she was adopted in 2001 but no one has ever showed evidence for that which has lead to be found a lie or false information. But thankfully we have clear evidences here so you can clearly see the truth about this case and the number made to use on her as a personal number or "person number" they claimed to be real
since 1995 as if she was adopted legally or worse born there or didn't exist anymore (typical human traffic method) but the truth is here today and that is that she was sold.
While the number used on her to do all these crimes to her from money wash and human trafficking all those years was not enough.
She had also DUF numbers the last was renewed in 2019 while in Brazil which is weird a DUF can be used for immigrants for example coming from Brazil for example, but she confirms coming from Brazil in 2001 while 1995 she would be from Portugal through boats, and it was not for adoption.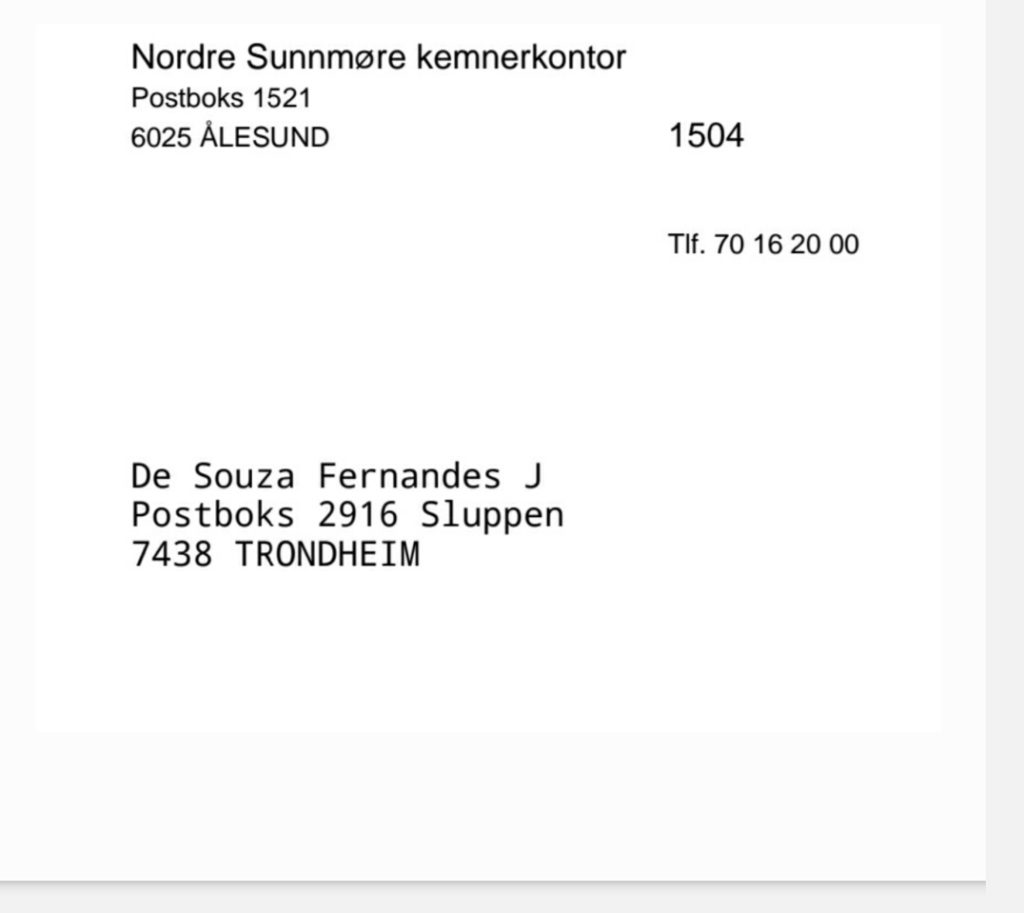 After she was sold and bought into Norwegian authorities and system with money, nothing was ever done for the last 20 years in Norway until the 22th of September, 2019 when she got out, got soon discovered by people in Curitiba, she had got help by the Brazilian embassy and authorities, she had asked them for help shown credit cards used on her as her earlier Passports where stolen/lost by the childcare system that changed her identity and citizenship from Brazilian to Norwegian including name changes in 2012 they named her Jéssyka Finnøy and even had this name on Norwegian newspapers "They totally brainwashed and manipulated me for so long they hided another birth date and I could never touch it said 06.09.1990, i asked why they hided this but they refused to let me see again, same date of my photo where I was told to wear a crown of a Norwegian banc. 1m glad I'm free by knowing the truth".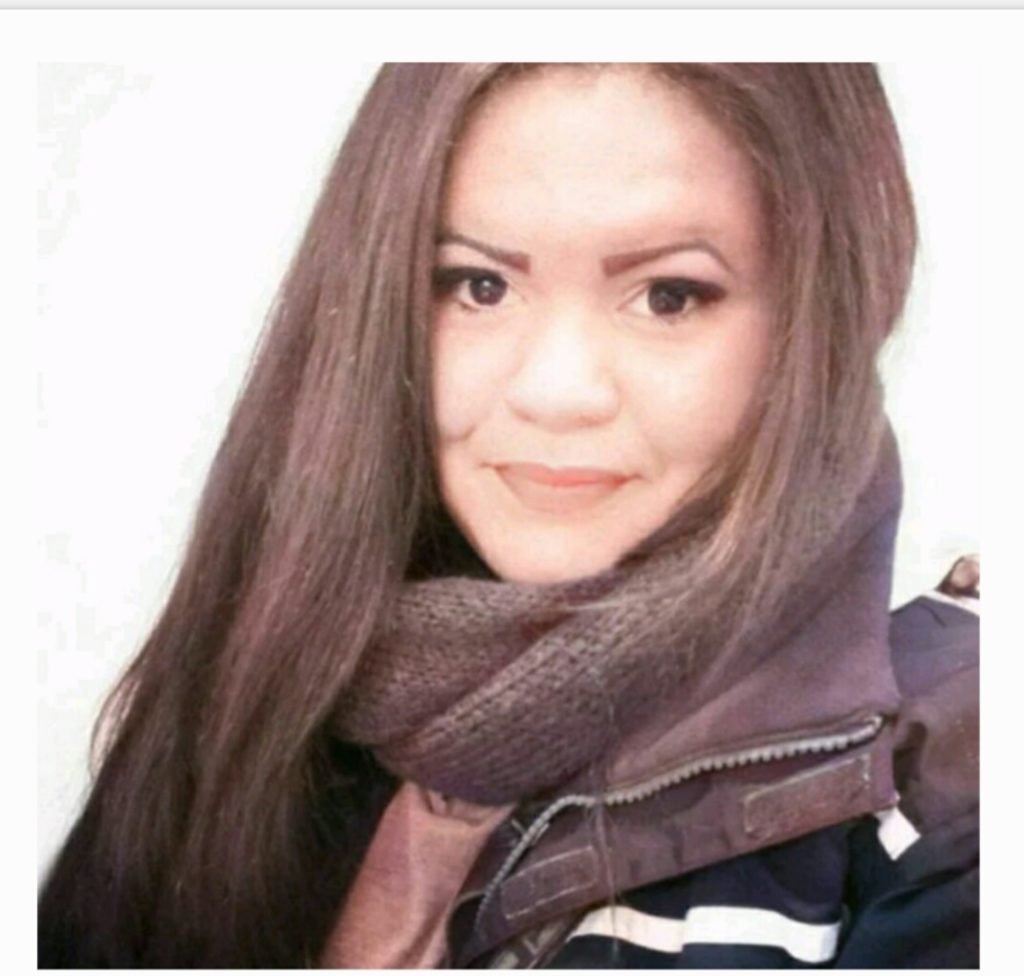 This third photo down here shows clearly another evidence of how they exploited her for slavery, first you see her name (J) standing for "JÉSSICA" following the rest of her last name "De Souza Fernandes" translating, it says: "take care of this death certificate it is a proof for the personal number and can be used for searching loans." (240895 28026)
Really? Or better said, exploiting someone which is definitely a standard method for human traffic criminals who organize false documents such as papers or fake news about someone telling they are dead when they are actual alive looking for their relatives, it is a serious crime against someone and terrible to go through.
And number four down here shows another shocking evidence! They strike again, (notice the same number used on her to anything from company, bills to banc accounts they use this number as some kind of credit card.
"When I read and went through this. I was actually speechless and in deep shock, even as a Christian and a faithful woman my whole life and existence I do not remember at any time to have died, but indeed to have been victim of deep masonic rituals on Norwegian church for example beside other weird stuff, this is totally crazy and messed up how people can do anything for money or power exploiting others and I do not think I was the only victim I believe others could find themself in this position without even known, I could mention billions of reasons but lets take it another time.." She says, and lets also remember that Portuguese culture is a bit special when it comes to the supernatural traditions alike with Brazil and other countries unlike Norway who can't compare at all when it comes to this type of faith and the supernatural is indeed hidden.
She mentioned at time a thanks to the Police in her "Home or upraised country" Brazil, in 2019 which was when it was declared by the government that she was a victim of an organized human traffic. Today she does not see herself as a victim anymore, but a survivor with experience to tell and help others who are or have been in the same position. After been through all these kind of serious and different types of planed crimes (Interpol) by criminal gang's, as a writer this gives her only more inspiration, faithful and street-smart all the way must had been to survived and to have come that far away on her own without knowing the truth hidden in the dark was a terrible nightmare, she described some of the events but its impressive how she made over at least 20 years of survival of such power abuse between Norway and Brazil including other European places generally without knowing everything as she had not those evidence at the time or an DNA result, including her birth year. 36 years old born in the year of 13.03.1987. This was a well planed political organized crime that Interpol also had the responsible to solve as all documents & passports used on her was told to not be shown to her while her paper tells that herself was dead since 2011 which is clearly a lie, she has entered Norway with that same name in 2005 very much alive, things was also hidden by teachers in schools at Norway, foster-home(s), also was denied to show her and she never had anything valid, her photos sent away (As if she did not existed or was someone else) they received rapport in 2019 and 2020, corruption such as
health care and the so called child-care system called (Barnevernet) in Norway
that this is a specifically & specially politic(s) system of criminals between Norway and Brazil involved on the list of crimes against herself, false records papers with false information about herself, family and even life-story was found, and all type of things a human should know about them self was holded hidden from her in all ways from the beginning of 2001 to 2003 specially, even photos, bank accounts opened illegally to later use it on her, while she was dragged around in airports etc. (human rights was totally lacked) Child system & power abuse. With another words she did not know her mother's case was also going on in Brazil while she was kidnapped into the other side of the world but always suspected something was wrong, finally a light shined at the night of 22.september.2019 when she left from Trondheim "Vaernes airport" with a unsigned but of course valid passport, when coming out felt safe and free, and always suspected something was wrong specially about her mother who is a copy of herself today.
Photo down here shows the artist Jaessey l s Real birth mother who was very young at the time holding her baby the only daughter. This is the original photo who is also very old but all that her beloved daughter have to remind of her beloved mother whom she last saw in Spain (dressed as a white nurse).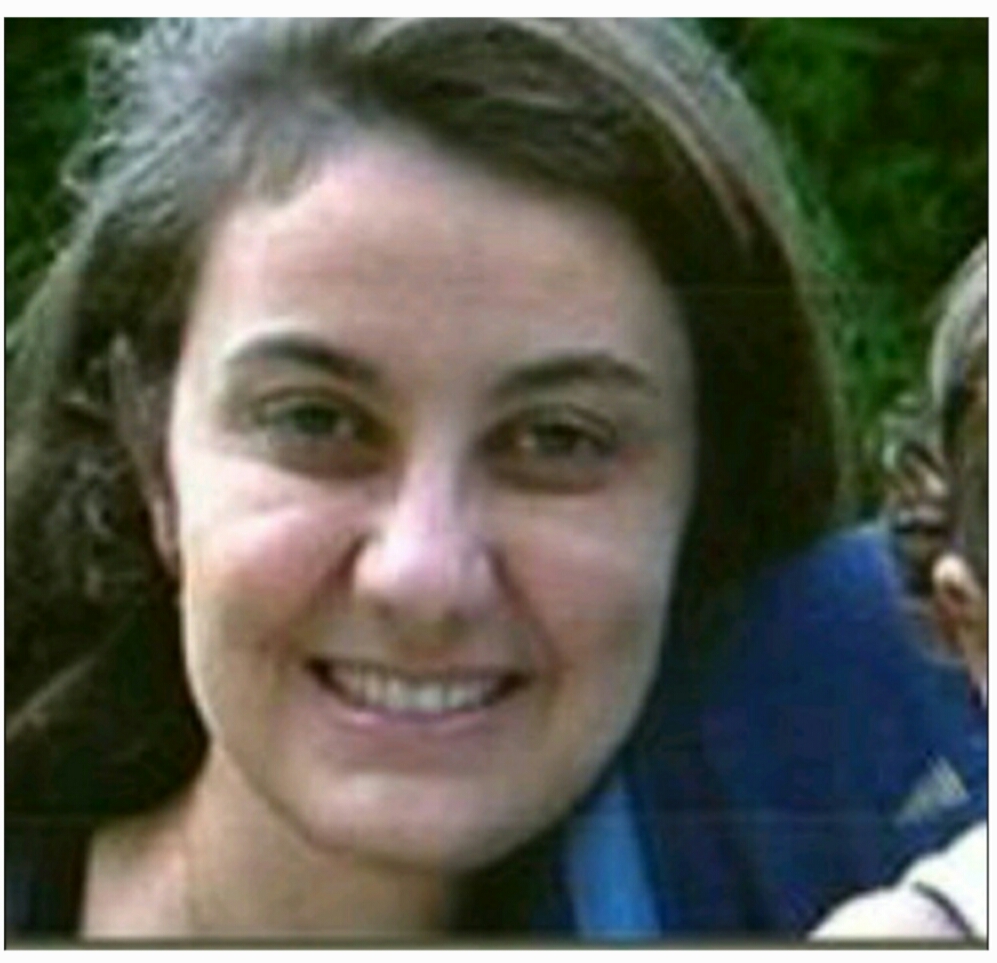 At age 12-13. The Brazilian police had fast confirmed when she was taken by helpers to the station, she showed the real photo of her mother's face (but older) they fast confirmed that she was kidnapped and stolen away according to the story of their news, they had different version of how she disappeared so fast and all of versions she confirmed to the police that she remembers. Goosebumps yet? We have!
She was raised in Brazil by at least two different politicians first "Aecio da Cunha Neves" from political party named (PSDB) when at time living in Säo Paulo, with grandmother named "Ceceu Pinto Da Silva" and last she was a short time living with the lawyer and jurist in Pårana,BraziI who that took care of her as he is a good friend of Aecio Neves this was on year 2000 around June, "Sergio Fernando Moro" they even watched the episode of the famous Brazilian novelle that they call "Lagos de Familial' she tells us. She was taken to celebrations of PT against her will but mostly her grandmother was interested to drag her to these politic meetings by the end of the 90s & to the 2000s Säo Paulo was mostly the common places where the Brazilian president Lula was, and her so-called grandmother named "Ceceu" had her much at those meetings, always so highly interested beside church of course, she told clearly once in Curitiba that she remembered to have seen the following "Gleise hoffman and Lula (Brazil's ex president)" belonging to the Red star political party called PT, its extremely known to be a corrupt party on Brazil's political story it has been the worse, its an extreme unpopular Brazilian political party among most Brazilians of the state of Pårana specially, she also during her life had not had the opportunity to vote valid as Norwegian authorities specifically from 2012 had her documents to vote for her, she was told to try by themself to vote but found out later it was counted as invalid, no matter how she had tried to vote they denied the vote, in 2020 in Curitiba, Brazil they frauded her first valid vote card by stealing her face into another name suspecting to be used under another name whom they been looking for? "ALEXANDRA MAZZEI", she did not mark her own finger and this election they claimed was over by a call to the embassy in December 2022. Until 2019 she never held a "valid" passport or birth certification on her hands, only Norwegian credit cards used on her name since she reported it the Norwegian bank(s) had ignored over and over the corruption system using documents and accounts on her name as she did never opened them of free choice but was forced to by a woman she trusted named Tavares who was friend of Julia her birth mother last seen in Porto with herself. This was reported repeatedly by herself as it was in the name of someone else at first, she said. She has today and therefore made a nickname and stage name as "JAESSEY" to identify herself much faster and easier also because of the music and writing she makes, her first piece of paper was actually made between 2007-2009.
She also has told clearly that if she was going to vote valid someday she would have voted zero or none in Brazil and could not really care less with all the respect about their "break now" after last years trial and efforts, she said, she votes NONE. But no matter how much she detest politics after years of experience of absurd power abuse from the both countries involved all these years it will not hold her back for voting if she ever had to, asking her, yeah she would have voted, said, just not for Brazil, she said by the end of 2022 "l would happily vote but in Russia's President Vladimir Putin he is a true leader and after all I have been through in my life living stuck in a country in the hands of those who raised up a dangerous world meaning fascism and naziism after the poor Jews suffered the terrible WW2 they should not tell other leaders how to make peace or talk about democracy or freedom in a world like this, only those who has felt under their skin can tell and as I'm not afraid of telling the truth, I really sacrificed and even did my best part for Brazil and I absolutely do not support human traffickers, lies or organized crimes against people and corruption specially!" Since 2021 her views for caring about Brazil's economy and people has sunk just as low as Norway was listed too as they make a deal together with (Lula's government PT), feeling unsafe there for many years, but today things are different, even though living in Norway for 22 years in total now, it was worth the experience of what a true government really is! From wanting to vote in the Brazilian famous president "Jair Messias bolsonaro" who she back at time nearly worshiped hoping he was going to fix what she used to proudly call her home land or "upraising land" (Brazil) and fight for her and all others freedom and rights, she said this so happy back at that time when arrived at Curitiba, her true self, but asking her these days she could not care less how much Norway or specially Brazil loses in their alliance made by any political party, letting the "money corruption" from "Petrobras" (Oil but corrupt company in Rio de Janeiro), and the huge operation in Brazil where billions where stolen into Europe and they really never solved the case in Brazil. The huge operation is called Operation car wash in Portuguese (Operaqäo LAVA-JATO (VAZA JATO) leaked information by herself actually leaving no worries for sharing it with us, from illegal farms to bank robbery and assault in Säo Paulo, illegal apartments buildings, phone companies as the so-called famous "01" (Now bought by Claro) in Brazil Specially. She experienced it all with the gangs who trafficked her around with their stolen amount back and forth. But her reply this year of 2023 was totally different than expected "I tried to tell them I could write books about details from the whole story, since the return from Norway to Säo Paulo on that blessed night of 22.september.2019 landing in Curitiba at my final destination where I actually had someone waiting for me as planed, Mauricio wanted to marry me but I did not wanted to marry him and I had known that family for like 2 years, his mom Sandra actually helped me. But I did not love him, I saw him as a good friend at the time but when I moved somewhere else I had informed enough details right before the corona virus outbreak that closed everything in Brazil and the world, but today I see it differently in fact after all I could not care less anymore honestly, let them fall more corrupted this time as they wished from the very start, I really did my best part and tried to tell them about the crimes against me but also the operation car wash in their own country for the people in Brazil also actually!" She replied to a private email but also a call when questioned her views of what happened on this part. Sending including details to the lead investigators of "LAVA JATO" in Curitiba, Pårana. The reason was for the case as these gang(s) members she remembers them well being part of the crew who had trafficked her back and forth on cruises and airports for years. They are from all over Brazil she said, many are in Portugal and Norway, these who escaped out of their country with money wash, destroying their own companies, families, people, land and nation while getting themselves huge and fancy houses worth of billions in Norwegian land, washing and thinking hackers leaked it ,what a joke this is not GTA but real life, often through cruises I suspected how these gangs made it, yeah, these type of millions so fast, when I asked they always seemed nervous, while dragging me around as an object for years, this she experienced with no doubt.
JAESSEY lived in many small isolated islands in Norway, more and romsdal such as myklebost, finnöy, haröy, fjörtoft, valderöy. She was a great football player for many years even attended Norway cup in Oslo around summer of 2008.
JAESSEY always loved to sing, dance, already as a little child when living in Pårana, BraziI but began her artistic training studying piano and singing in Norway. In high school she studied and learned many different stuff, from Health care to Social Service and even Cooking as a waitress, but the favourite was of course the dream direction at the time who is called 'Music, Dance and Drama' at Heimdal VGS in Trondheim. In the beginning of 2013 she had participated in a song contest where she met other musicians and got soon after an idea how to write her own songs by herself.
During the year 2013 she wrote alone over 30 lyrics, then started to work professionally in the so-called studio ISouItop MG' located in Trondheim, Norway.
She then released her two first songs, "Break Down This Wall" and "Human Road" (Crockets theme, the famous melody by Jan Hammer) this Miami vice theme, who had first no lyrics at all, until it was adopted into an actual song with her beautiful unique voice and amazing lyrics, and released in the end of November 2015.
In the beginning of the year 2016 she released three new songs "Love Curse", "Can't Stand" and her latest song "Not Gonna Lose Control" which was released in may 2016. She took a break after during to her personal life and story who was not easy in Norway far from her homeland and relatives. But back again from Curitiba on this road since 2019, JAESSEY is now working as an Self-employed Artist,
Producer and Author/Writer. Released three amazing remixes so far in 2021 till the end of 2022 that has gone viral but her main focus was really never the fame but to live her best life and self, because she is alive after all and therefore plans to go on a full direction for Praise and Worship as a Gospel Artist she is and has always been a faithful Christian her whole life just like her mother was! Her motto is "l write what I live, with all love to help people!"
Contact official page: https://linktr.ee/yesiamjaessey