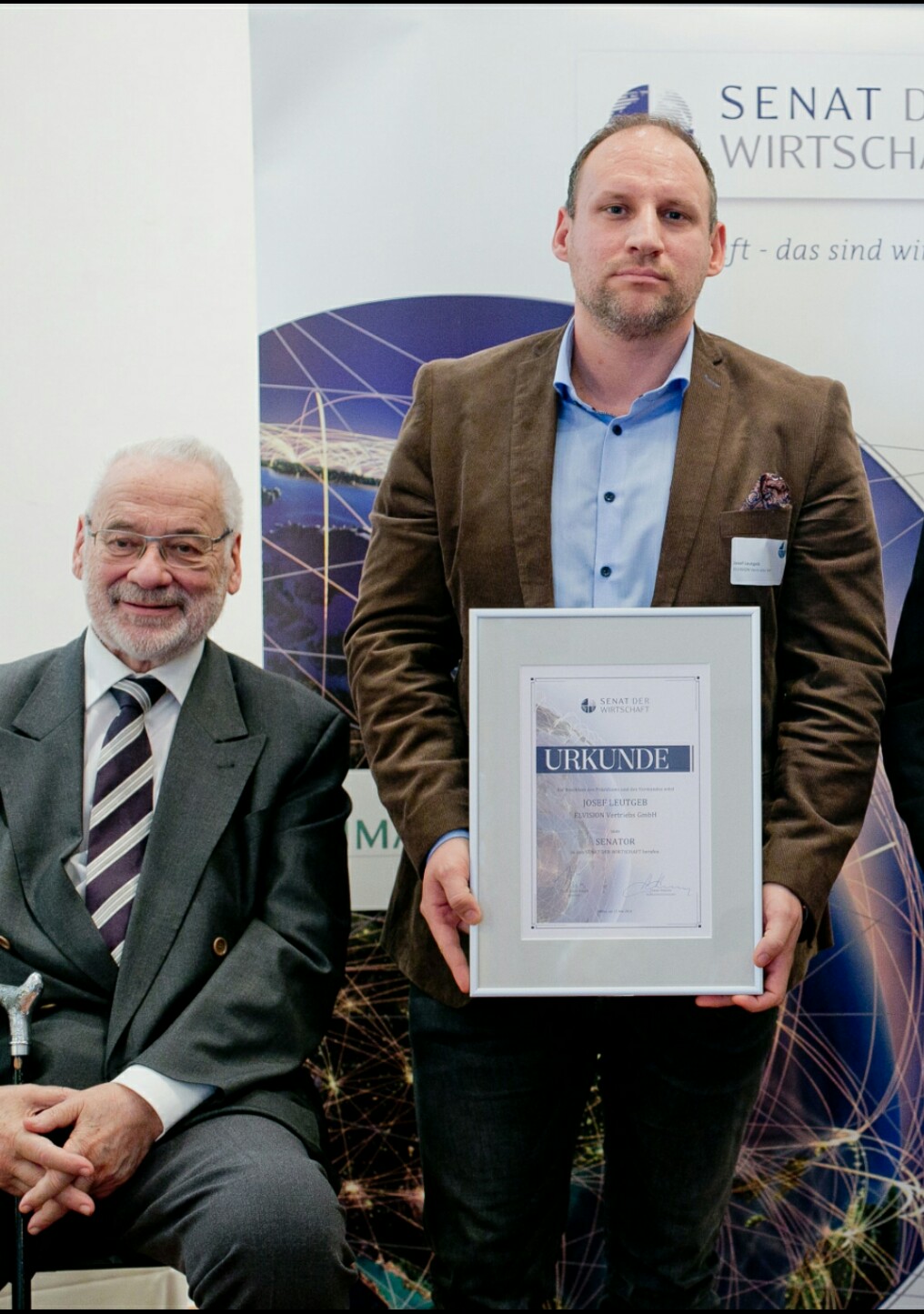 Austrian entrepreneur Josef Leutgeb has been appointed Senator of the Economy. At Mondsee Castle on November 30, 2018, the 36-year-old received the Senator certificate from the hands of the President of the Senate of Economy, Dr. Erhard Busek (former Vice Chancellor of the Republic of Austria + 2022) and the Honorary Chairman Dieter Härthe. The Senate of Economy is an important honorary office. It is made up of personalities from business, science and society who are particularly aware of their responsibility to the state and society. In accordance with the guiding principle, the senators jointly contribute to the practical implementation of the common good-oriented goals of sustainability in the sense of the eco-social market economy. A constant, trusting dialog is maintained with political decision-makers in parliaments and governments. The number of members in the Senate of the Economy is limited. Among the senators and honorary senators are well-known personalities, such as Hans-Dietrich Genscher. No one can join the Senate, one must be appointed. The award ceremony took place in the course of the SENATE ANNUAL SALUTE STATT.
"To have the opportunity to shape the future in a solution-oriented way together with hundreds of other entrepreneurs and to stand up for an eco-social orientation of economy and society is a very special task for me", says Josef Leutgeb.
Austrian-born Josef Leutgeb, is a multi-entrepreneur and founder of more than 15 companies. He is active in Europe and the Arab world.