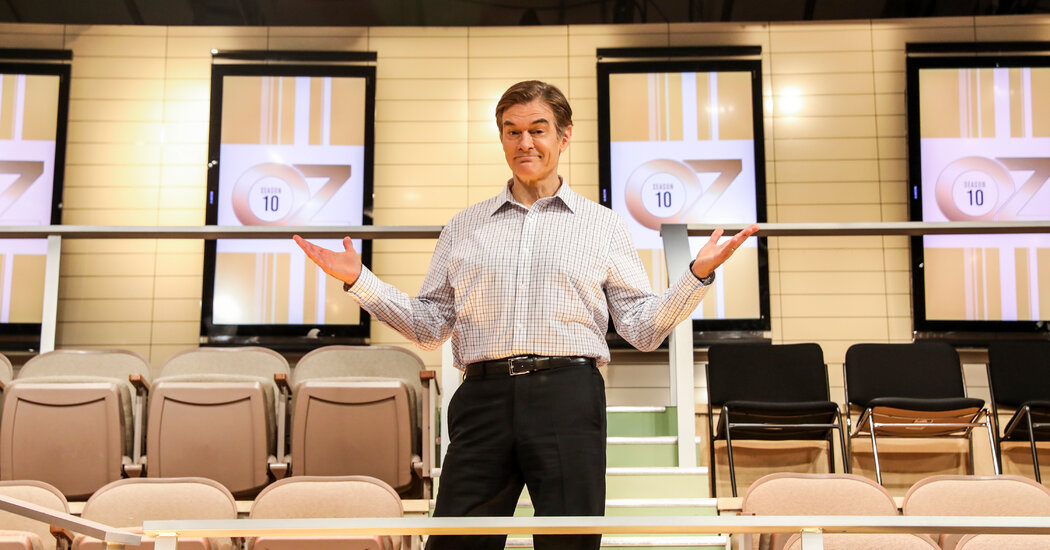 Dr. Oz admitted to the senators that his claims often "don't have the scientific muster to present as fact." A study he had cited about green-coffee bean extract was later retracted and described by federal regulators as "hopelessly flawed." The supplier of the extract paid $3.5 million to settle charges by the Federal Trade Commission.
Dr. David Gorski, a surgery professor at Wayne State University and longtime critic of alternative medicine, said Dr. Oz's emergence as a Fox News authority on the coronavirus was no surprise him.
"He could have gone the route of trying to be more reasonable and careful, vetting information, trying to reassure people where the science was still unsettled," Dr. Gorski said. "But of course, that wouldn't be Dr. Oz's brand."
Early in the pandemic, on March 20, 2020, Dr. Oz appeared on several Fox News shows trumpeting what he called "massive, massive news" — a small study by a divisive French researcher, Dr. Didier Raoult, who claimed a 100 percent cure rate after treating coronavirus patients with hydroxychloroquine and azithromycin, or Z-Pak.
At the time, with Covid-19 cases and deaths rising rapidly, hydroxychloroquine, an anti-malarial treatment, was being studied in multiple countries and adopted by hospitals without much evidence. Mr. Trump hyped it repeatedly at White House news conferences as part of his effort to minimize the crisis. Dr. Oz communicated with Trump advisers about speeding the drug's approval to treat Covid. On March 28, the F.D.A. authorized its emergency use.
On Fox, Dr. Oz noted that the Raoult study, with just 36 participants, was not a clinical trial, but his enthusiasm overran his caution. The study was the "most impressive bit of news on this entire pandemic front," he gushed.
On April 1, as Dr. Oz called on Gov. Andrew M. Cuomo of New York to lift restrictions on hydroxychloroquine, a public health expert, Dr. Ashish Jha of Brown University, cautioned Fox viewers that "the facts are just not in" on the drug.