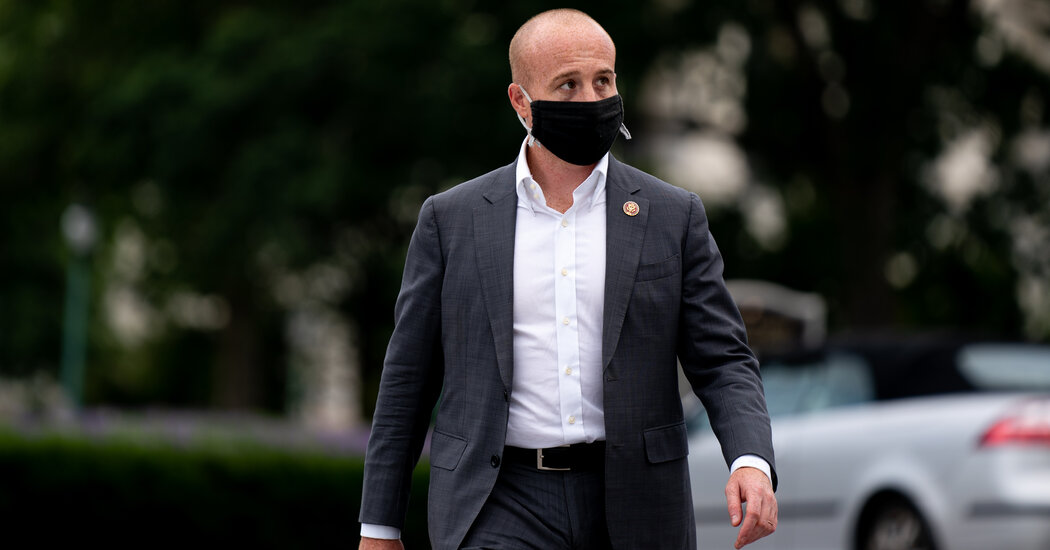 His decision to run drew instant expressions of optimism from Democratic strategists with expertise in House races, who recalled his success in flipping the district from Republican control in 2018 as Democrats won control of the House.
Mr. Rose will instantly be seen as the front-runner in the Democratic primary to take on Ms. Malliotakis. But that, too, is a contested race.
Brittany Ramos DeBarros, who describes herself as an "Afro-Latina Staten Islander, community organizer and progressive combat veteran," has been fund-raising and locking down some endorsements.
Ms. Malliotakis, for her part, begins the race bolstered by a favorable national environment for Republicans, even in some corners of New York, and about $1.2 million in cash on hand, according to the most recent campaign filing.
She was also one of 13 Republicans to vote for the bipartisan infrastructure bill, which will fund much-needed improvements to subways, roads, bridges and sewers in New York. Her vote could help her messaging in the general election, though she has also drawn some backlash for it.
Almost exactly one year ago, Mr. Rose launched an exploratory bid for mayor of New York City before ultimately deciding against a run. But he has remained active on the New York political circuit, attending an event for the Staten Island Democrats last week and joining Mayor-elect Eric Adams's transition team.
In the video, Mr. Rose cited his military service and his time working as a senior adviser to the secretary of defense on Covid-19 as experiences that had given him hope.
"I'm running because this country, it can be affordable and fair," he said. "Our politics can lift us up, rather than tear us down. The America we believe in is possible."
Nicholas Fandos contributed reporting.