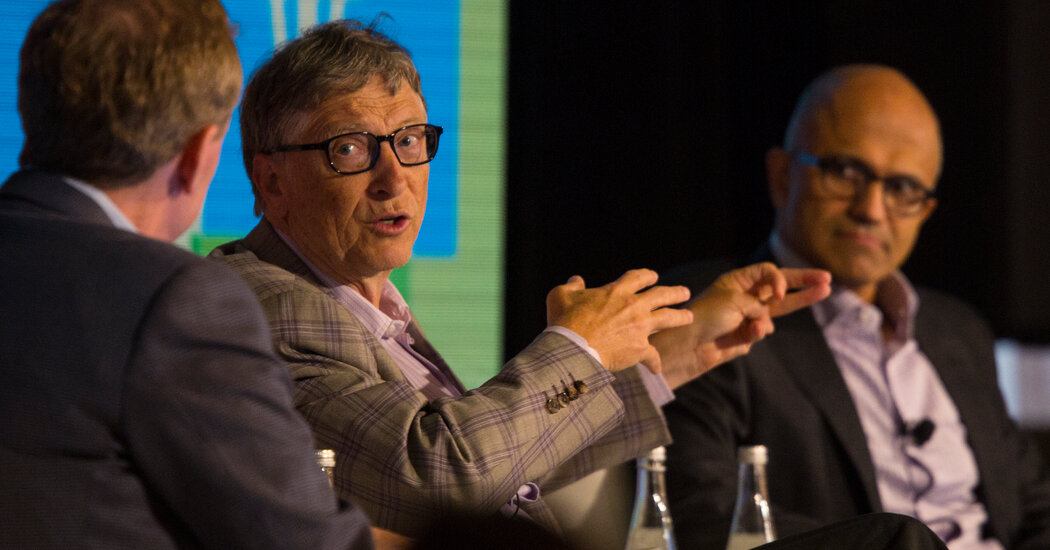 Microsoft has selected a law firm to review its sexual harassment and gender discrimination policies, the company's board announced on Thursday, after shareholders raised alarms about how Microsoft and Bill Gates, one of its founders, had treated employees, especially women.
The board said it had chosen Arent Fox, based in Washington, D.C. Microsoft said the firm had never done employment-related work for it in the past.
Shareholders passed a resolution during the company's 2021 annual meeting to review the policies Microsoft has in place for its employees to protect them against abuse and unwanted sexual advances.
The resolution passed with support from almost 78 percent of Microsoft's shareholders. It was the only of five proposals on ethical issues put forth by shareholders to succeed. Others, like a call for a report on race- and gender-based pay gaps at the company and a pledge to prohibit sales of facial recognition to government entities, failed.
"Microsoft is under intense public scrutiny due to numerous claims of sexual harassment and an alleged failure to address them adequately and transparently," the text of the resolution said. "Reports of Bill Gates's inappropriate relationships and sexual advances toward Microsoft employees have only exacerbated concerns, putting in question the culture set by top leadership and the board's role holding those culpable accountable."
Mr. Gates solicited at least two employees while he was running Microsoft, according to reports in The New York Times and The Wall Street Journal. In one incident, in 2007, Mr. Gates sat through a presentation by a Microsoft employee, then immediately emailed her to ask for a date. Microsoft leaders later warned Mr. Gates not to do things like that. In 2019, Microsoft's board received a letter from an engineer claiming to have had a sexual relationship with Mr. Gates in 2000. A spokeswoman for Mr. Gates confirmed that the two had had an affair that "ended amicably."
Satya Nadella, Microsoft's chief executive, said in a statement on Thursday that workplace culture was Microsoft's "No. 1 priority."
"We're committed not just to reviewing the report but learning from the assessment so we can continue to improve the experiences of our employees," he said.
Karen Weise contributed reporting.