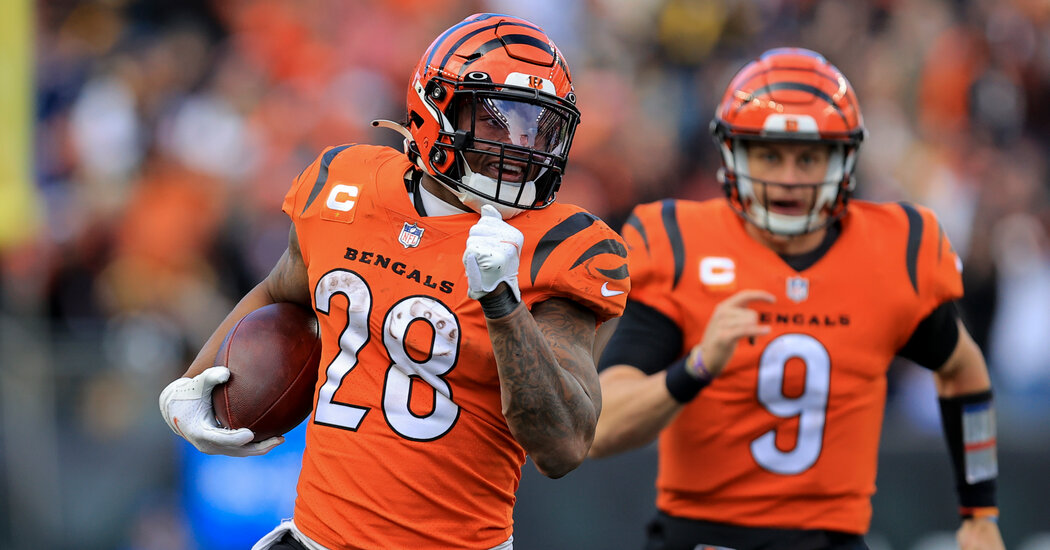 After a disappointing first two games with Las Vegas, DeSean Jackson on Thanksgiving showed he can replace Henry Ruggs III as the Raiders' deep threat by catching three passes for 102 yards and a touchdown. Derek Carr will need him to keep that up, especially because the star tight end Darren Waller (knee) could miss this game. Still, even without Waller, Las Vegas' passing attack is too much for Washington to defend. Pick: Raiders -2.5
2021 N.F.L. Season News and Analysis
Baltimore Ravens at Pittsburgh Steelers, 4:25 p.m., CBS
Line: Ravens -4 | Total: 46
After throwing four interceptions last week and having missed his Week 11 start with an illness, Lamar Jackson remarked that he was "getting back in the lab." That should concern the Steelers (5-5-1), whose defense remains exploitable in the continued absence of T.J. Watt (Covd-19). Pittsburgh's offense has been unbalanced in the last two weeks, rushing for just 55 yards and 52 yards, and asking Ben Roethlisberger, their 39-year-old quarterback, to make up the slack.
Baltimore's defense could rush freely against Roethlisberger and any improvement to the Ravens' (8-3) passing game should spotlight the age and skill gaps between the two quarterbacks. Pick: Ravens -4
Denver Broncos at Kansas City, 8:20 p.m., NBC
Line: Kansas City -10 | Total: 47
The result of this game will either separate Kansas City (7-4) as the leader of the division or further complicate the competitive A.F.C. West.
The Broncos (6-5) have rushed for over 140 yards in two of their last three games, and could test the newly "revived" Kansas City defense, which was one of the league's worst earlier in the season. Denver's defense is also on the upswing, creating at least one turnover in each of its last four games. Kansas City is the better team, but Denver could pounce on a Patrick Mahomes interception (he's tied for third-most in the league with 11) to keep the score within the spread. Pick: Denver +10
Sunday's Other Games
Tampa Bay Buccaneers at Atlanta Falcons, 1 p.m., Fox
Line: Buccaneers -10.5 | Total: 50.5
The Falcons (5-6) lost to the Buccaneers (8-3) by double digits in Week 2, and there's been little evidence suggesting it won't happen again. Atlanta barely beat the lowly Jaguars last week and needed 135 all-purpose yards and two touchdowns from Cordarrelle Patterson to do so. Tampa Bay's defense could focus on battering Matt Ryan, who plays behind a suboptimal offensive line, while he tries to find Kyle Pitts or another non-Patterson target.