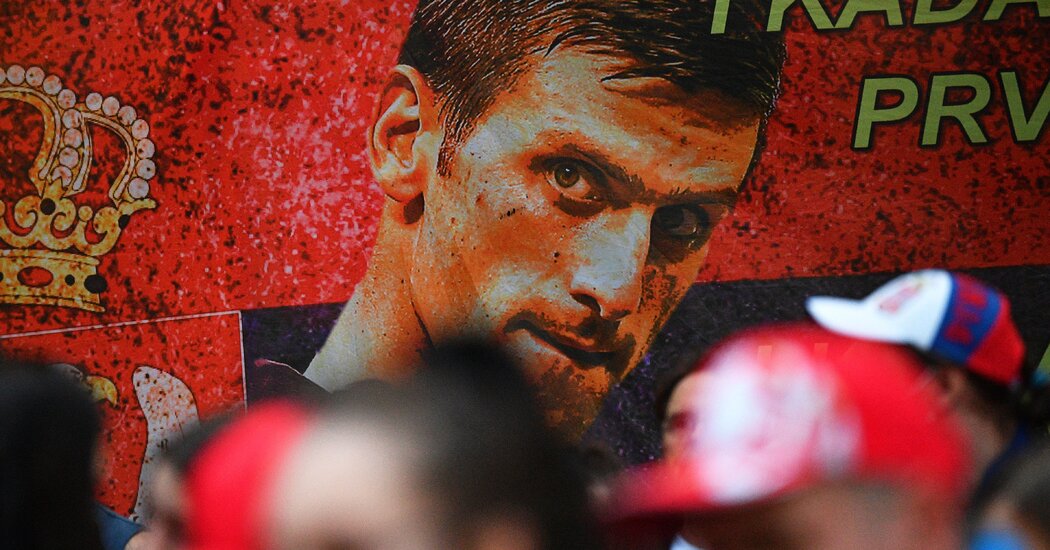 On Wednesday, Djokovic released a statement on Instagram recounting his whereabouts during that period.
Djokovic's family had previously declined to address specific questions about his activities on Monday, when his brother Djordje declared at the news conference in Serbia that "truth and justice came to the light" when Novak Djokovic was released from detention with his visa restored.
The confusion about Djokovic's test result, though, had only renewed questions about his actions on the day of the test and the week that followed.
If Djokovic tested positive Dec. 16, then his actions in the ensuing days — when he should have been isolating — could have endangered the health and safety of dozens of people. On the day of his test and the two that followed, for example, Djokovic's own social media postings and contemporaneous accounts show him repeatedly appearing at public events without a mask and around children and strangers even after he had recorded a positive test.
What has Djokovic said?
To obtain a visa to enter Australia, Djokovic and his lawyers submitted documents that said he had tested positive for the coronavirus on Dec. 16. He cited that positive result when he was interviewed by Australia Border Force officials upon his arrival in Melbourne.
Djokovic produced the Dec. 16 test result "unprompted," the Australians said in a court filing. A transcript of his interview, which was recorded, included the following exchange:
INTERVIEWER: Thank you. Have you ever had COVID?

DJOKOVIC: Yes.

INTERVIEWER: So when did you?

DJOKOVIC: I had COVID twice, I had COVID in June 2020 and I had COVID recently in — I was tested positive — PCR — 16th of December 2021.

INTERVIEWER: Thank you. Sorry what was the date? 16th of December?

DJOKOVIC: 16th of December 2021, I have the documents as well to confirm that if you want I can provide — just as a —

INTERVIEWER: Thank you. I'll just make a photocopy of those documents —
The filing also includes the timing of the test, which was collected about 1 p.m. Dec. 16, and of a positive result returned seven hours later. In his statement on Wednesday, Djokovic claimed he did not learn of the positive result until after he had attended an event at a tennis center on Dec. 17 and had two rapid antigen tests return negative results.