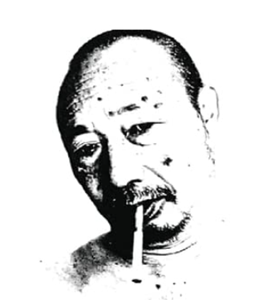 The Crane: Selected Poems, translated by Liu Xun and Harry Clifton and released in a dual-language edition, is the first full-length collection of poems by Chinese poet Yau Noi to be printed in English.
A bilingual edition of The Crane: Selected Poems, authored by renowned poet Yau Noi (右奈) and translated by Liu Xun and Harry Clifton, is now available on major platforms like Amazon, Dedalus Press, Book Depository, Herringbone Books, and WHSmith. The book is Yau Noi's first comprehensive collection of poems to be published in English after Liu Xun and Harry Clifton successfully translated it.
Like many people from his generation, the Chinese poet Yau Noi has lived through two very different Chinas. He was born and raised on a tiny farm, but he later learned about the intricacy of an ever-more urbanized world. Later, as a young man in the late 1980s, he started to speak about the significant changes that China was experiencing during those turbulent years.
Yau Noi's poetry, which draws inspiration from surrealism and the "Misty" poets who defied limitations on art during the Cultural Revolution, recounts distinct "Before," "During," and "After" periods that serve as a record of his own journey as well as the path of his nation. Each of his poems is said to be a thing of beauty as it captures the mind and soul of the readers.
One of his most famous poems is "Seven Fire," which tells the story of homeless bodies driven from their holy homes to a highway full of death. It describes the hunger that engulfed old China and how it led to a new beginning. It tells of the corrupted memories, which became permanent wounds, and recalls desecrated people who lost their spirituality to blunt weapons.
About The Author
Yau Noi (右奈) is a famous poet from China who also went by the alias Wa Lan. He was born in a small hamlet in Jiangsu Province in Southern China in 1965. She currently resides in Hong Kong. His work has previously been published in Swedish translation, and he has produced several poetry collections, including Feng Ju (1993), The Poetry of Wa Lan (2002), and Selected Short Poems of Yau Noi (2022). The Crane: Selected Poems is the first full-length volume of his poems in English translation.