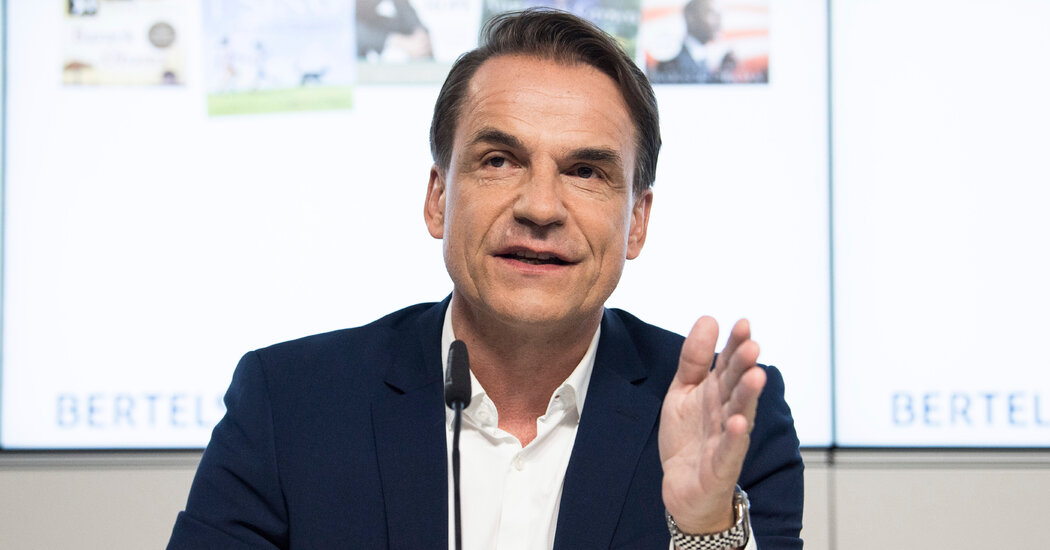 Markus Dohle, the chief executive of Penguin Random House, will personally donate at least $500,000 to the free-speech organization PEN America in an effort to combat book banning in the United States, PEN announced on Wednesday.
Dohle said in an interview that he hoped others would follow suit, donating to the newly created Dohle Book Defense Fund, which will provide support to communities where books are being challenged.
In recent months, there has been a surge in parents, activists and lawmakers across the country demanding the removal of certain books from schools, and challenges that have traditionally been confined to school-board meetings have exploded into the political sphere. Legislation has been written that would curtail books on subjects like sexual orientation or gender identity, and the governors of Texas and South Carolina have instructed state education officials to root out what they call pornographic material in school libraries.
There has also been an effort to legislate what can be taught in classrooms, with bans targeting critical race theory, which examines the role of laws and other institutions in racial inequality.
The people attempting to remove books from schools say some of the texts at issue contain material that is not appropriate for children. Opponents say, however, that removing books from schools violates the rights of parents and students who want access to them. Exposure to a variety of books, they say, is important so children can learn about themselves and the world around them.
The Push to Ban Books Across America
Parents, activists, school board officials and lawmakers are increasingly contesting children's access to books.
For Dohle, the issue of book banning is a professional and personal one. Raised in Germany after World War II, he said he grew up aware of "the dark times and the dark history of the country."
During his career at Bertelsmann, the German media conglomerate that owns Penguin Random House, he has worked in a number of restrictive environments, including Poland in the 1990s, Russia in the early 2000s and today in China.
Of the bans and restrictions he is seeing on books in America, he said, "That is dangerous. It's unimaginable. And it is very urgent, and it ties into the future of our democracy."
Suzanne Nossel, the chief executive of PEN America, called the surge in book banning "unprecedented," and said the organization has had to hire more workers and consultants to address it.
"In previous times, we'd deal with a few of these situations a year. Now we're dealing with new challenges and bans every week, and at a much larger scale," she said. "It's not just parents appealing to principals and librarians, it's legislation being introduced in state houses to impose sweeping bans on what kinds of books are available to students. And it's enmeshed in a much larger political battle over the narratives that are accessible in this country, which narratives communities want to elevate and to suppress."
The new fund, she said, would be used to help cover expenses related to PEN's efforts to fight those challenges, including consultants, lawyers and costs associated with public campaigns and media events. Dohle, who is the executive vice president of the PEN America board, has pledged to donate a minimum of $100,000 to the organization each year for five years.
"What I've found so striking about him is that he's this ebullient, larger-than-life personality, and such an optimist and a kind of a cheerleader for the publishing industry," Nossel said. "But he's also deeply attuned to the dark sides that lurk within a society, and how things can turn around quickly."