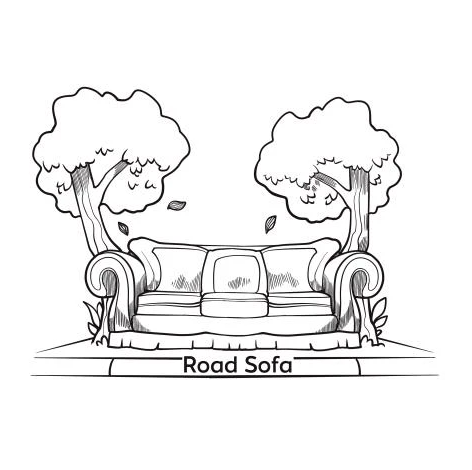 Road Sofa, a newer OTT streaming service designed for Gen Z will launch on January 16th The platform was announced last summer and has been in beta ever since with many corporate partners. It was a surprising decision by Charles Burt and Omar Parker, two young independent producers who co-founded the company as a next move, but so far has been a large success for them.
With the beta over, the platform will launch with a full catalog of titles. This catalog will consist of over one thousand hours of content in 7 different languages all fully captioned. It will feature 36 Oscar winning titles, and even some original programming like the upcoming Gummy Bear TV. When asked why the service will leave beta on a Monday, a spokesperson for the company stated they wanted to brighten up our Monday, and also didn't want to work on the weekend.
Work life balance is important to Road Sofa ownership. Parker had this to say on Thursday, "Our goal is to be a fun and safe place to earn money as a Gen Zer. Don't worry, we don't call ourselves a family. We think all jobs that can be performed remotely, should be, office notifications should be muted before 9 and after 5, and that at the end of the day, it's just a job. "The company currently has 7 full time remote employees, and has spoken about plans to expand into a larger team in the near future. "The new team members will likely be content development based for our original programming, up until now it has just been full speed ahead towards launch and acquisition." Parker stated.
Parker was asked if any of their new horror titles would be up on the service at launch. He stated, "They won't be at this time, most still have yet to have a proper release and we see them as reaching streaming further down the line, but I'm confident they will reach us within a year."
The platform will primarily be launched with fiction titles, ranging from comedy, to horror, and everywhere in between. The Road Sofa team also announced there would be new weekly titles that drop every Friday for everyone getting off work.