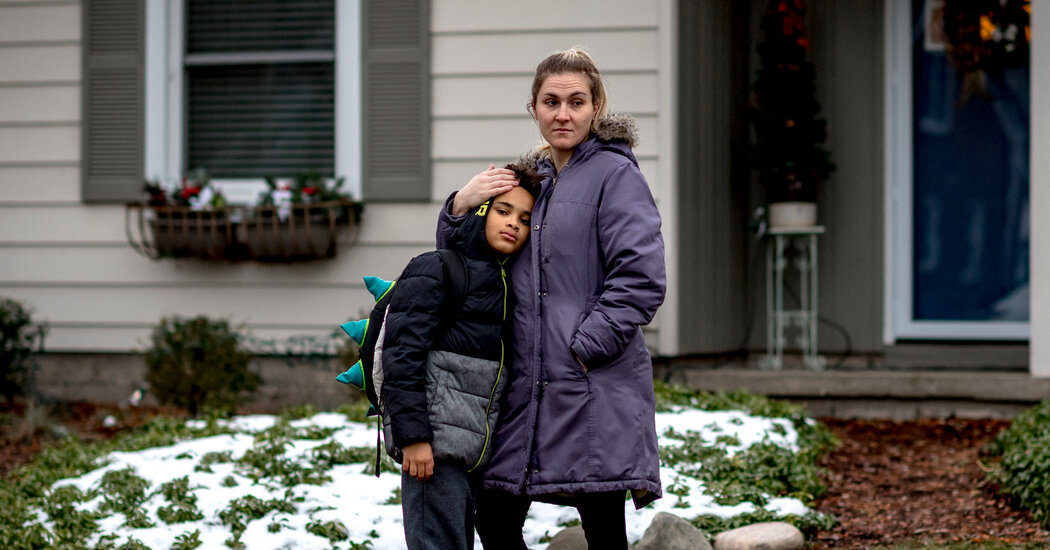 But, she said, teaching during the pandemic has been awful.
"You have to think about not just trying to teach, but to stay safe as well," she said, adding, "everything just can't fall on the plate of a teacher."
Research shows that disruptions during the pandemic led to students falling behind in math and reading, and students who were most affected by the crisis were already behind. Ms. Reynolds, the single mother from Detroit, said her son, once a straight-A math student, tested two grade levels behind when he returned to the classroom this year.
Last Friday, Theo Eggebrecht, 17, a senior in the arts track at Cass Technical High School in Detroit, did not have any at-home supplies for two of his arts classes that day. He said his science teacher did not show up for online class.
Instead, Theo spent several hours doing chores, petting his cat and scrolling through TikTok.
"I'm a senior, this is one of my last years of education," he said. "It's nerve-racking to miss out on that."
Schools have not yet reached winter break, but many teachers are already burned out. It seems that many parents and students are as well.
Ms. Kisselman recalls the moment her daughter asked for help with an assignment.
"She was just in and out of the living room because her anxiety level was so high," Ms. Kisselman said. "She's like, 'What am I supposed to do? How am I supposed to learn on my own?'"
Ms. Kisselman did not have an answer.
"I finally just looked at her and said, 'Just don't do anything today,'" Ms. Kisselman said. "'Just go into the bedroom, and just do whatever, but don't mess with school today.'"