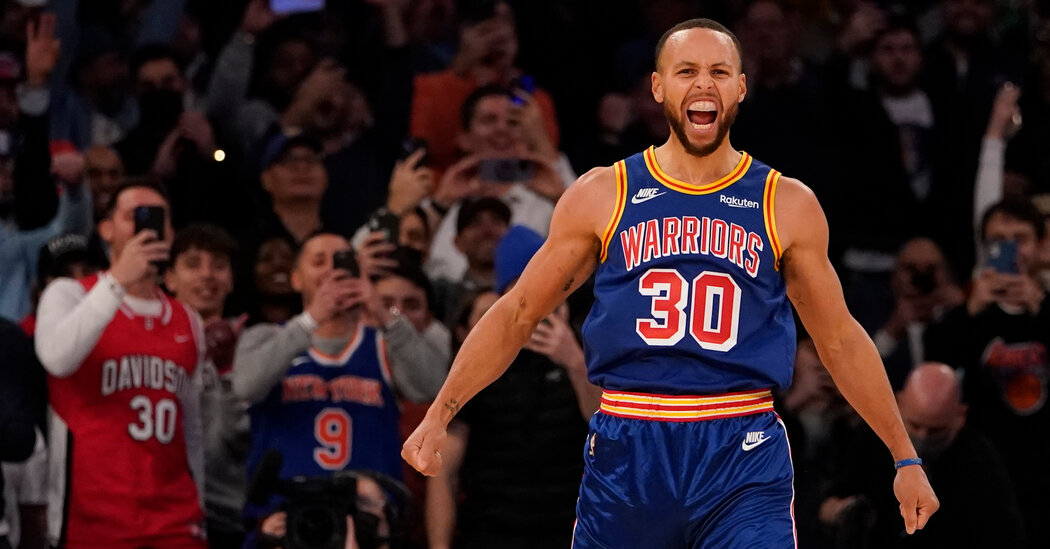 "It's an adrenaline rush every time," said Chelsie Schweers, 32, who set the record for career 3-pointers among Division III women's players during her career at Christopher Newport University in Newport News, Va. "There's nothing like draining a step-back jumper. It's my favorite thing on Earth."
Schweers, who made 415 3-pointers at Christopher Newport while shooting 46.1 percent from deep, has considered Curry her favorite player since he was emerging as a mid-major college star down the road at Davidson. At 5-foot-7, Schweers said she could relate to Curry since they were both relatively undersized. And they both could shoot.
"He just brings so much joy," said Schweers, who has spent the past 10 years playing overseas, most recently in Portugal.
In 2004, ahead of his senior year of high school, John Grotberg went on a recruiting visit to Davidson. But after he sustained a knee injury, Grotberg opted to go the Division III route and enrolled at Grinnell College in Iowa. It turned out for the best: Grotberg wound up making more 3-pointers than any men's player in N.C.A.A. history, and the backcourt at Davidson would have been crowded.
"Steph was a year behind me," Grotberg said.
Grotberg, 34, went on to play in Europe before he studied medicine at Yale, and is now a physician in St. Louis. Now more than ever, Grotberg said, he appreciates his tangential connection to Curry, citing the 3-point record that he still owns, he said, only because Curry left Davidson a year early for the N.B.A.
Grotberg continues to marvel, along with countless other basketball fans, at how Curry has transformed the game by stretching the court beyond comprehension. For a shooter, it is the stuff of dreams.
"You get into this repetition where your body knows what to do," Grotberg said, "and all you need to do is find the space to do it."