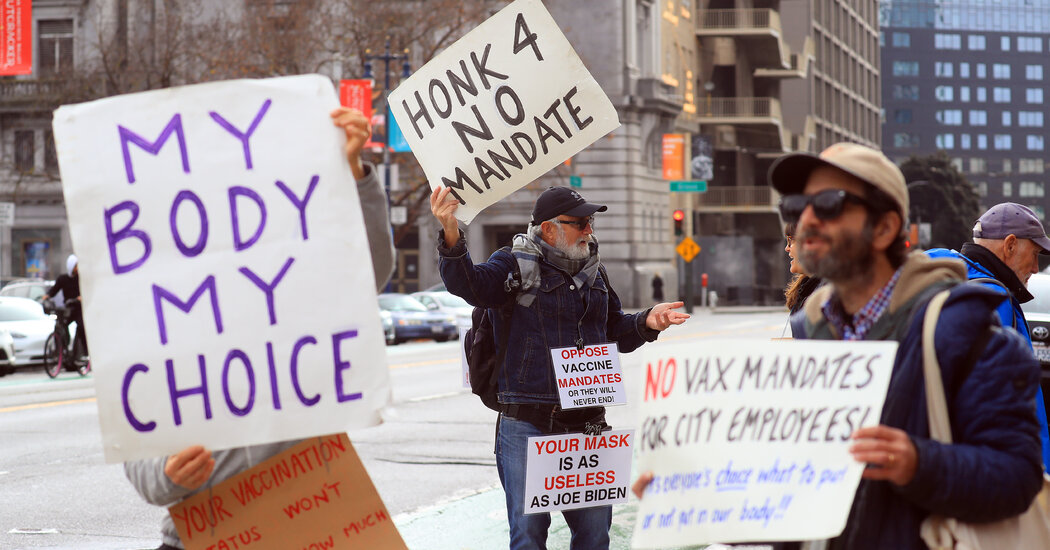 The second case, Biden v. Missouri, No. 21A240, concerns a regulation issued in November requiring health care workers at facilities that receive federal money under the Medicare and Medicaid programs to be vaccinated against the coronavirus unless they qualify for a medical or religious exemption.
States led by Republican officials challenged the regulation, obtaining injunctions against it covering about half of the nation. Two federal appeals courts, in New Orleans and St. Louis, refused to stay those injunctions while appeals moved forward.
A third federal appeals court, in Atlanta, sided with the Biden administration. "Health care workers have long been required to obtain inoculations for infectious diseases, such as measles, rubella, mumps and others," Judges Robin S. Rosenbaum and Jill A. Pryor wrote for a divided three-judge panel, "because required vaccination is a common-sense measure designed to prevent health care workers, whose job it is to improve patients' health, from making them sicker."
The Biden administration argued that a federal statute gave it broad authority to impose regulations concerning the health and safety of patients at facilities that receive federal money. The statute gives the secretary of the Department of Health and Human Services the general power to issue regulations to ensure the "efficient administration" of the Medicare and Medicaid programs, and parts of the statute concerning various kinds of facilities generally also authorize the secretary to impose requirement to protect the health and safety of patients.
"It is difficult to imagine a more paradigmatic health and safety condition than a requirement that workers at hospitals, nursing homes and other medical facilities take the step that most effectively prevents transmission of a deadly virus to vulnerable patients," Ms. Prelogar wrote in a Supreme Court brief.
In response, lawyers for Missouri and other states wrote that the "sweeping and unprecedented vaccine mandate for health care workers threatens to create a crisis in health care facilities in rural America."
"The mandate would force millions of workers to choose between losing their jobs or complying with an unlawful federal mandate," they wrote. Had a judge not issued an injunction, they added, "last year's health care heroes would have become this year's unemployed."