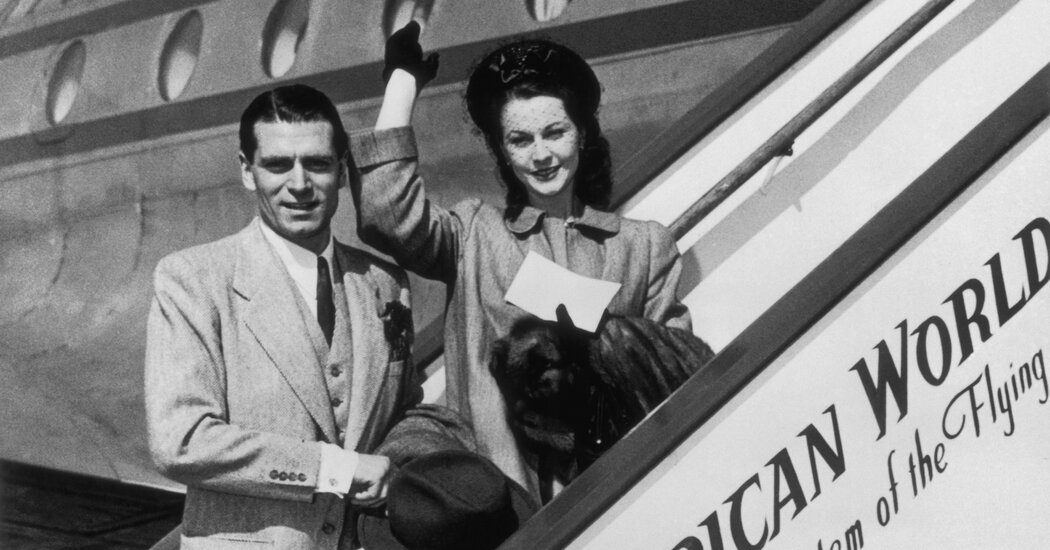 There have been many, many previous biographies of Leigh and several of Olivier (including one by his oldest son, Tarquin, from a first marriage to Jill Esmond); a memoir by Olivier, "Confessions of an Actor"; and a memoir by his third wife, Dame Joan Plowright. There has even been at least one book, "Love Scene" (1978), devoted specifically to the Olivier-Leigh romance.
But Galloway, the former executive editor of The Hollywood Reporter, is perhaps the first author to interpolate this oft-told story with commentary from contemporary mental-health experts, like Kay Redfield Jamison, the psychologist who herself suffers from bipolar disorder and wrote "An Unquiet Mind." He accomplishes this smoothly, in a contribution to the LarViv literature that is — if not strictly essential — coherent, well-rounded and entertaining. To the couple's tale of passion he adds compassion, along with the requisite lashings of gossip.
Some couples "meet cute." Olivier espied Leigh playing a prostitute in "The Mask of Virtue" and was left "drunk with desire." (They went on to get drunk on many other substances as well.) Unfortunately, they had both already married other people.
The startlingly beautiful Leigh was born Vivian Hartley, an only child raised first in India and then shipped off to convent school in England. She took her stage surname from the middle name of her first husband, Herbert Holman. They had a daughter, Suzanne, but Leigh found the marriage "just another role in an interminable play," Galloway writes, and "motherhood a repeat performance without the benefit of good writing."
The youngest of three siblings, Olivier lost his beloved mother when he was 12, and though less attached to his father — a clergyman of some oratorical gifts who "meted out affection in tranches, just like the Sunday roast he would cut into wafer-thin slices" — he was influenced by him to settle down early with Esmond. "That's a noble idea," Esmond responded when Olivier proposed for the second time. Trying to spice up their home life, he bought her a lemur from Harrods. The Brits are different.
Leigh, Olivier and their spouses all became friends at garden parties, lunches and holidays. Reading how it all went down, quite civilized and drawing-room (Leigh asked Esmond how Larry liked his eggs cooked) but with plenty of jealousy, despair and child neglect, I was reminded of John Updike's lesser-known infidelity novel, "Marry Me," and Harold Pinter's play "Betrayal." (Leigh, who excelled onstage as Blanche in "A Streetcar Named Desire" before bringing her to the silver screen, and Olivier, a Shakespearean virtuoso, both preferred the theater to mercenary moviedom.)