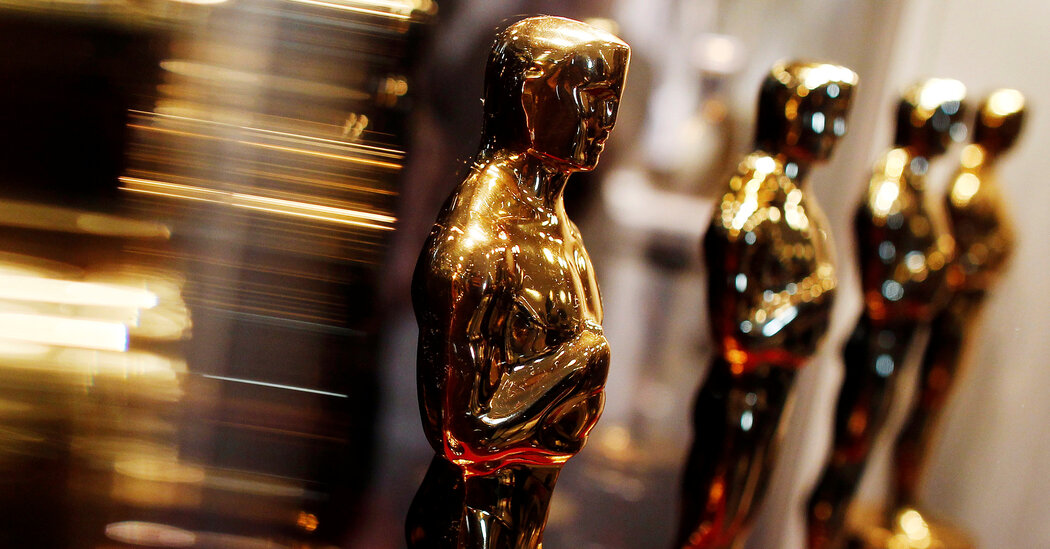 Ask me about the best-actress race in an hour, and I might have an entirely different lineup for you. I feel fairly bullish on Kidman, Colman and Gaga, but there are so many feasible contenders vying for those last two spots that I keep tearing up my projections and starting anew.
Hudson and Jessica Chastain ("The Eyes of Tammy Faye") were both nominated by SAG, but their biopics haven't shown a lot of staying power. Alana Haim ("Licorice Pizza") and Rachel Zegler ("West Side Story") are leading more acclaimed movies, but a winter compromised by the coronavirus hasn't given Oscar voters a lot of face time with either ingénue. And if I had my way, there would be two certain slots for Penélope Cruz ("Parallel Mothers") and Renate Reinsve ("The Worst Person in the World"), but they never quite built the momentum they needed this season.
People were shocked when Stewart was snubbed by SAG, but I have a hunch she'll still make it in: The 31-year-old actress is due for her first nomination, and she's been hustling hard, showing up to almost every round-table interview and Q&A for "Spencer." Of the remaining contenders, I'll play it safe and predict SAG nominee Hudson, who delivers her most sophisticated performance yet in "Respect."
Best Supporting Actor
Bradley Cooper, "Licorice Pizza"
Ciaran Hinds, "Belfast"
Troy Kotsur, "CODA"
Kodi Smit-McPhee, "The Power of the Dog"
Jared Leto, "House of Gucci"
Smit-McPhee's performance as Kirsten Dunst's crafty son is a shoo-in, since by the end of "The Power of the Dog," he's emerged as the movie's stealth protagonist. A prosthetics-laden Leto does the sort of high-voltage transformation in "House of Gucci" that voters love, even if critics are tempted to sneer. And Kotsur's reaction shots power the emotional third act of "CODA": His daughter is pulling away, yet now he understands her more than ever.
Some thought Cooper's two-scene role in "Licorice Pizza" might be too small for Oscar recognition, but he made the SAG lineup and it's enormously flashy work from a frequent nominee. Ben Affleck also snagged a SAG nod, but it was for "The Tender Bar," which is not considered a major Oscar contender. I'd drop Affleck for a supporting performance from the upper tier of best-picture nominees, and of that pool — which includes Jesse Plemons ("The Power of the Dog") as well as Hinds and Jamie Dornan ("Belfast") — I'm picking Hinds, a veteran actor due for his first nomination.