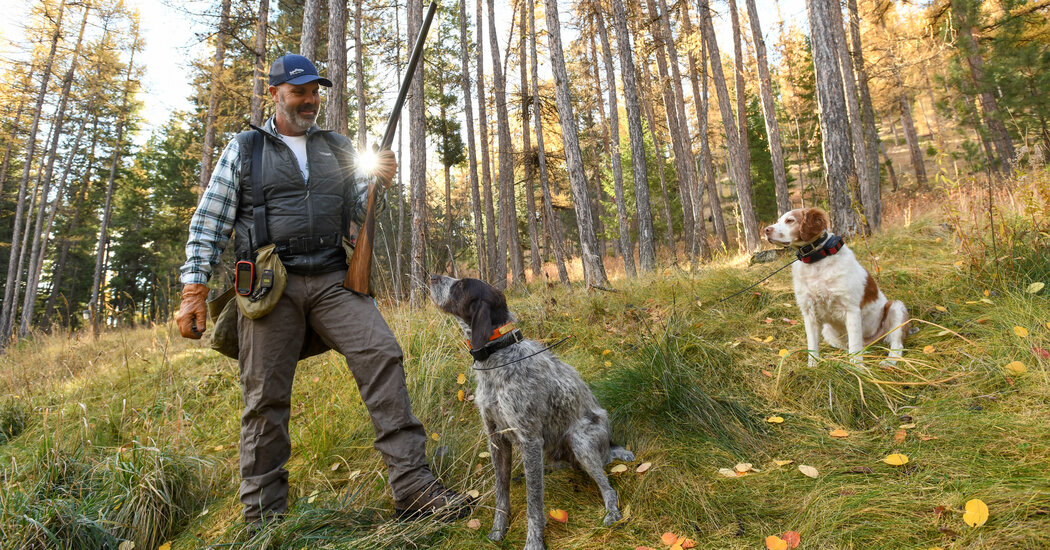 Even so, the industry as a whole was evolving in a way he found irresponsible. That shift crystallized for him in 2010 at an N.R.A. convention in Charlotte, N.C., where he saw a large poster advertising the Bushmaster AR-15-style rifle that said, "Consider your man card reissued." The slogan would become part of a lawsuit being waged by families of people killed in the shooting at Sandy Hook Elementary School, which argues that the gun manufacturer had employed militaristic marketing campaigns that appealed to so-called couch commandos and troubled young men like the perpetrator of the 2012 attack.
"I remember lots of us in the industry kind of whispering to each other, looking at each other like, geez," Busse said. "Norms were being broken, and lots of us who had been in the industry for quite a while did not quite know what to make of that."
That trend in marketing, he said, has only intensified, pointing out that one company now markets a rifle as the "Urban Super Sniper."
The massacre at Sandy Hook, during which 20 first graders and six adults were killed, was a decisive moment. "My kids were almost exactly the same age as those Sandy Hook kids," Busse said. "I don't know that there's ever been anything that horrific."
He added: "It was sort of like, OK, if this doesn't spur legislation, nothing will." (The attack did not lead to new federal regulations.)
Still, nearly eight years passed before Busse left his job as Kimber's vice president of sales. He delayed, he said, because he thought he could make a difference from inside the industry. There were also practical concerns: He was earning $210,000 a year, he said, but he was 50 years old, had a family and could scarcely afford to leave his wages behind.
His wife, Sara Busse, kept pressing him to leave. In 2019, when they were celebrating their 20th anniversary, she sequestered him in a hotel room and said, "We're not leaving until we have a plan."