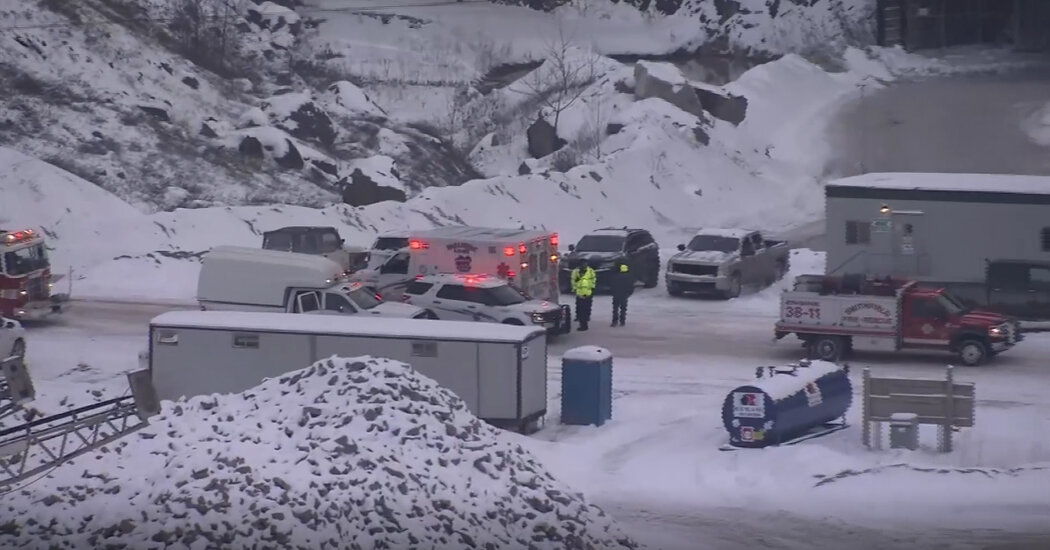 A worker was fatally injured in a mine collapse in Fayette County, Pa., on Friday afternoon, the Pennsylvania Department of Environmental Protection said in a statement.
The department said it suspected that a portion of the mine's roof had fallen onto equipment the miner was working with. The agency declined to identify the miner, but said that the person's family and next of kin had been notified.
No one else was caught under the collapse, Lauren Fraley, a spokeswoman for the department, said on Saturday.
On Friday afternoon, the Department of Environmental Protection received a report of a roof collapse and a trapped miner at Laurel Aggregates' Lake Lynn Quarry in Springhill Township, on the border of Pennsylvania and West Virginia, according to the statement. A rescue team from the department's Bureau of Mine Safety responded to the accident.
Laurel Aggregates crews and the rescue team worked for hours to remove loose rock to reach the equipment and "move it under a solid, supported area of the roof to ultimately extricate the individual," according to the statement. During the rescue, the miner was not responsive, and crews were unable to assess the person's condition.
At 11:03 p.m., the individual was pulled out from the mine by the Smithfield Volunteer Fire Department and the mine rescue team. The miner was pronounced dead at the scene.
The collapse will be investigated by the department and the federal Mine Safety and Health Administration, which describes the material mined at the quarry as "crushed broken limestone."
"D.E.P. will issue a preliminary action report with general findings and a final report with its full determination of the cause and potential corrective measures required of the mine operator to ensure that this type of situation does not happen again," the agency said.
According to the Department of Environmental Protection, although mining in Pennsylvania peaked in the early 20th century, there are still more than 40 active underground coal mines in the state. There are at least 5,000 abandoned underground mines across the state.
During coal mining's peak in the United States, thousands of miners died in fatal accidents every year, according to data from the Mine Safety and Health Administration, a division of the U.S. Department of Labor. Coal mining accidents have decreased exponentially, with only five coal mining deaths in 2020.
The last time a mine's roof collapsed in Pennsylvania was last May, when a mine operator "exceeded the maximum cut depth" in the mine, causing the roof to fall. The operator died in the accident.