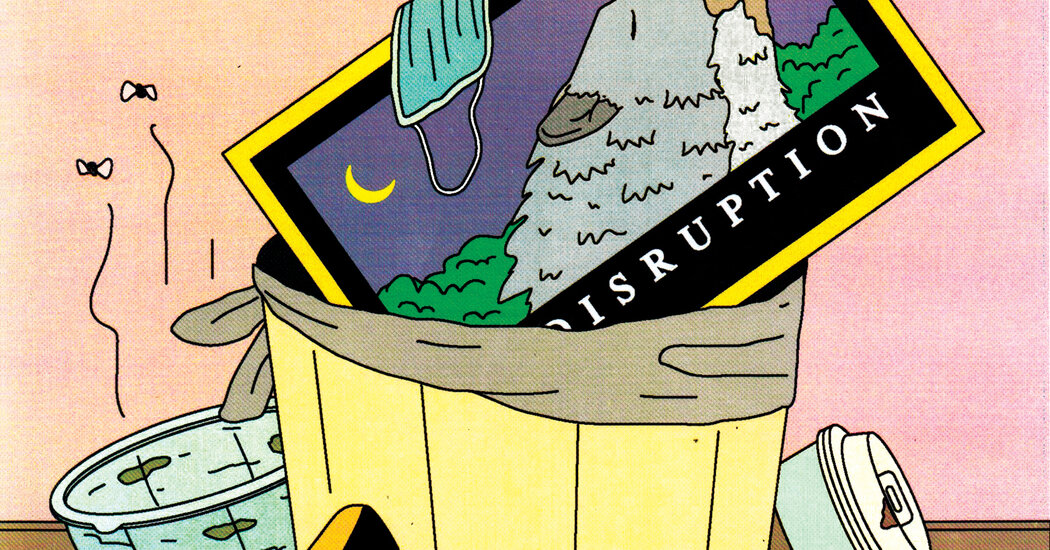 Bookcase credibility
Some have a copy of Robert Caro's "The Power Broker" on display for video calls. Others opt for something subtler — maybe "Jude the Obscure," which the actor Paul Rudd chose, or Thomas Piketty's "Capital," featured behind Transportation Secretary Pete Buttigieg. "Seeing into every person's home, no matter how well you knew them, felt intrusive," Ms. Nancherla said. "But it was also bonding in that you're like, 'You're stuck at home like me.'" Stars: They're quarantined just like us.
Commuter's delight
When people sit in morning traffic, they owe themselves a treat. Maybe it's a scone or a smoothie. Maybe it's one of those egg white wraps from Starbucks that probably dates back to the Paleolithic era. Cameron Parkins, who started a new job during the pandemic as a graduate programs administrator in Richmond, impressed his co-workers by making banana cheesecake for his first day at the office. His team appreciated it, he said, maybe even too much: "They joked around that it was the real reason they hired me."
Mask-issist
That office colleague who inexplicably lowers his mask when he has to cough, as if he was the only person in the room. At least he filled out his Covid symptom self-scan this morning.
Polywork
Working flexibly means more time away from your day job to sell crafts on Etsy, trade cryptocurrencies or write the 2021 twist on "King Lear." "When you're not in the office, it's a lot easier to switch back and forth between tasks," said the lexicographer Erin McKean, who noted a recent spike in usage of the word "polywork," a more official-sounding form of the side hustle.
R.T.O.
Who knew three little letters could contain so much angst? They became ubiquitous this year, as bosses promised a triumphant Return to Office, only to have their plans hijacked by coronavirus variants. Still, better to talk about a return to the office than a return to work, according to Chris Herd, a technology entrepreneur. "People are genuinely offended about being told they're returning to work," he said, "when they've been working their socks off for the last 18 months."
Show and tell
When offices disappeared, the boundaries between the professional and domestic went with them. Alexis Gay, a comedian who used to work at Patreon, realized early on in the work-from-home era that the seven employees she managed would become intimately familiar with her kitchen. "It was like, here's my mug, here's my plants," she said. "You were forced to be a little more yourself by nature of the office coming to you." Hopefully they'll attest to her interior design skills in year-end reviews.