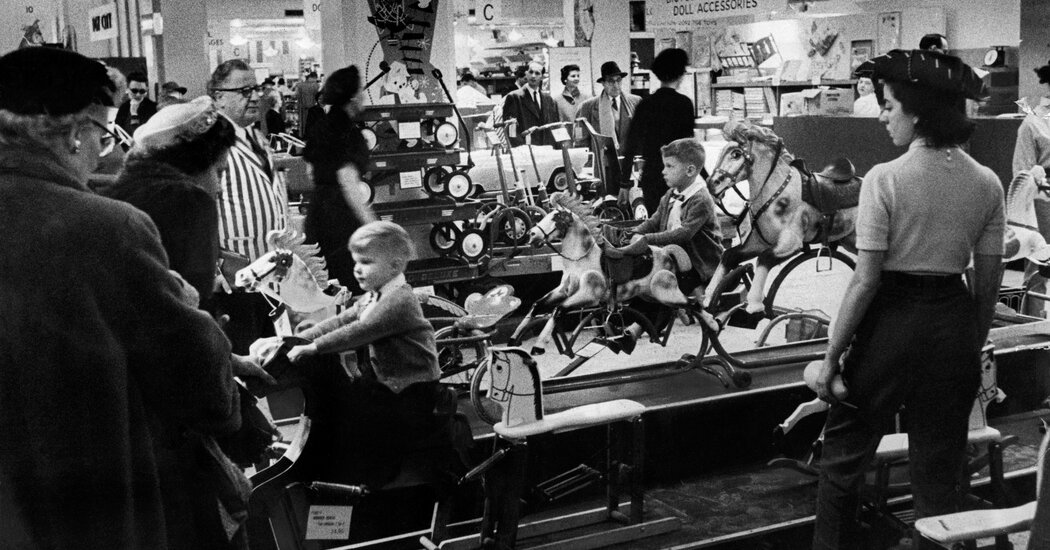 We'll be crowding more and clicking less, carrying more shopping bags and waiting for fewer deliveries.
This holiday shopping season is shaping up to be more in-person than last year's, but it isn't likely to be as carefree as in the Before Times. Abbreviated store hours, product shortages, Covid restrictions and safety concerns are expected to make for a holiday shopping experience unlike any in the 80 or so years chronicled in these photos from the New York Times archives.
Still, these pandemic-era challenges don't seem to be stopping us from spending this season: The National Retail Federation predicts that holiday retail sales this year will set a record. Americans are expected to dole out between $843 billion and $859 billion in November and December, as much as 10.5 percent more than in 2020.
— Roe D'Angelo