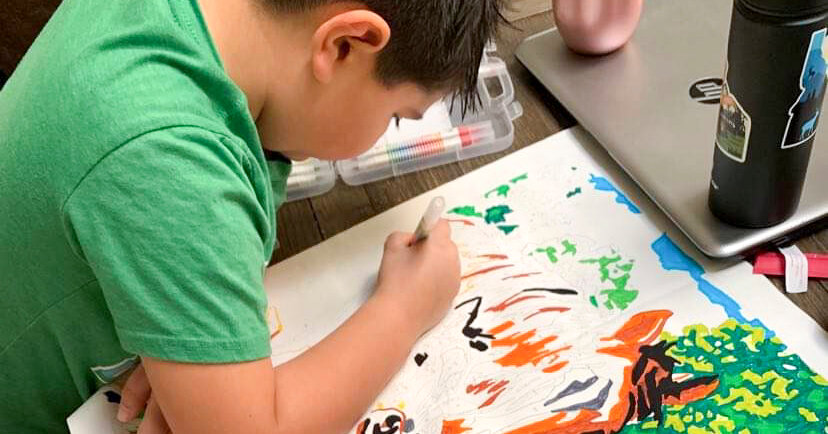 For example, in "Chaptr 1," Dillon writes, "ONe Day in wintr it wus Crismis!"
In his "Crismis" tale, Dillon, the protagonist and the author, goes on a time-traveling adventure after the star on the tree explodes.
"Santa comes," he said, explaining the next part of the plot. After that, Dillon comes across five trees, and one of them "was like a tree portal."
The portal takes him back in time to the "first Thanksgiving" in 1621, a date that he had to confirm with his mother, Ms. Helbig said.
"His imagination is just incredible," she said.
Dillon has been writing "comic-style books" since he was 5, his mother said, but this one is certainly his most successful. The library gave him its first-ever "Whoodini Award" for best young novelist, an award they created for him.
"It's been quite the whirlwind," Ms. Helbig said.
After news of Dillon's literary triumph was reported in January by The Idaho Press and KTVB, a television station in Boise, his classmates told him that he had inspired them to write their own books.
"They said, 'It was really cool; I wish I was you,'" he said.
Children have also told Mr. Hartman, the library manager, that they, too, want to write books for the library. A local author, Cristianne Lane, has offered to work with Dillon to create a children's writing workshop at the branch.