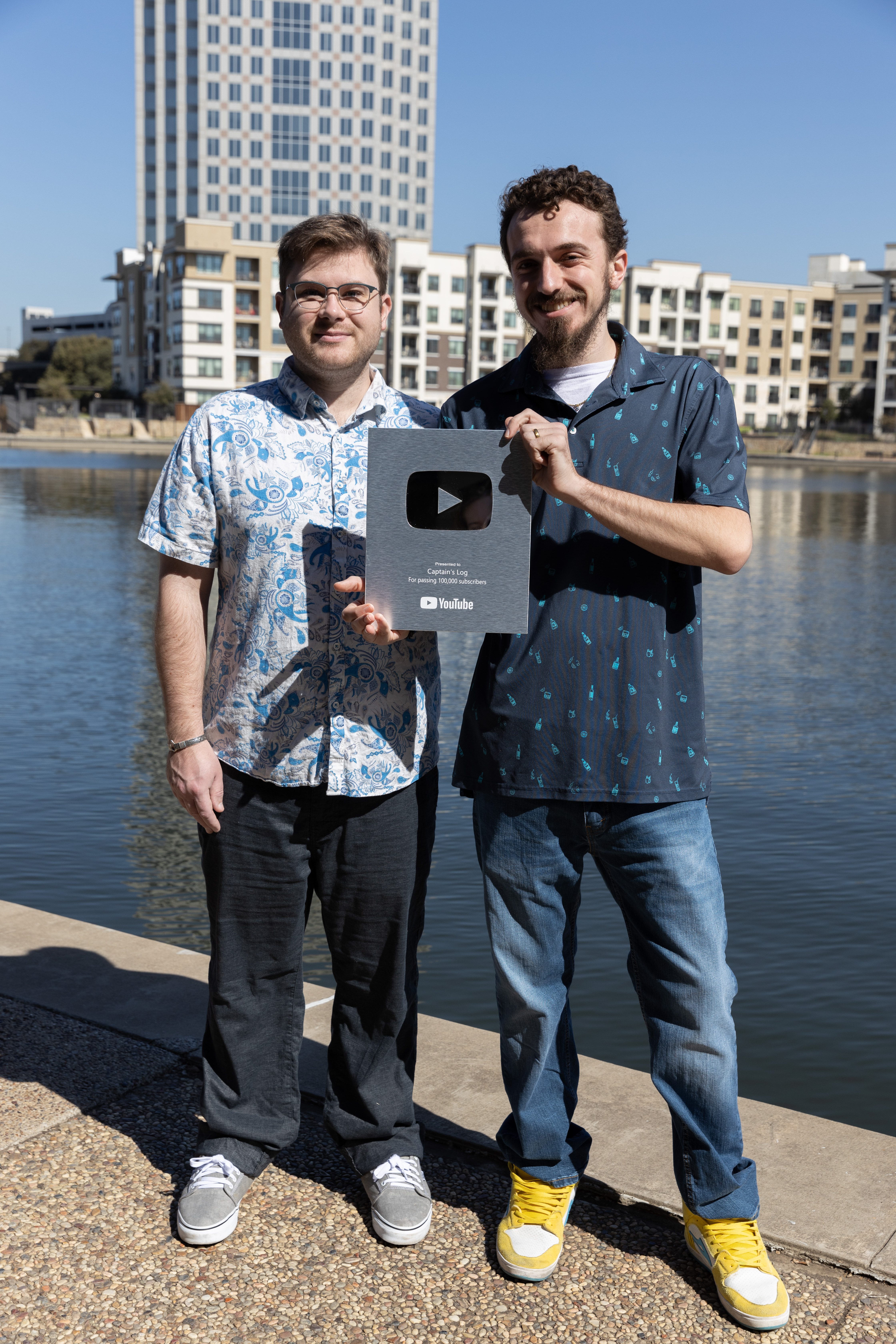 By Robert France
In a recent video, famed indie film producers & YouTubers Charles Burt and Omar
Parker spoke about some YouTube advice and made some major declarations about their
upcoming projects. Burt and Parker along with Jonathan Gower, who held several hundred
thousand subscribers and won a Silver Play Button for their channel, Captain's Log, had long
been asked how they had so much YouTube success so quickly and they were quite honest.
Gower said to make sure it is something you are passionate about, as everyone has
interests, but by the second year sometimes you can tire talking about the same franchise or
idea if you don't truly have a love for it. He also said to try to create or choose a wholesome
community that avoids toxicity. Gower had nothing but great things to say about Trekkies, and
mentioned that aside from a few negative nancies they are some of the best fans out there.
Burt in his advice, talked about scaling with an audience, and to start small. The channel
was built from a couple of fun video ideas and building off an audience's demand. He said you
can tell pretty quickly if an audience is into a concept and what kind of content they are looking
for next.
Parker spoke about the importance of utilizing YouTube's algorithm by having topics or
videos that are the subject of searches. He complained about how with so much content out
there it is sometimes hard to be seen and that having Trek as a subject matter brought fans to
them without much advertising.
Burt and Parker also announced a new slate of films. In a new effort they are leaning
hard into horror feature films. The duo, who have been horror film fans since they were much
younger, are producers on over 10 features at the moment, with most currently in post
production or filming. The slate has a projected budget of over two million dollars. As the duo
have mentioned this is their most ambitious slate to date, and they are hoping to become a
premiere brand in the horror film community.
The new titles have many stars attached, including Michael Madsen, Eric Roberts, Kevin
Sorbo, Daniel Baldwin, Michael Pare, Richard Greico, Tom Sizemore, Danielle Harris, George
Lazenby, Jonathan Lipnicki, & Robert LaSardo to name a few. Horror film fans may recognize a
few other names as well like Kane Hodder known for his Jason Voorhees portrayal. The duo
also stated in the video that this is a dream come true to work with some of these actors. These
films are expected to premiere within the next two years at various times, with most premieres
already lined up for Las Vegas or Beverly Hills showings.
Also included in their video was some reasoning for this strategy. The duo spoke to how
in this current film economy, horror films are one of the few genres that are consistently
profitable, and that it is also one of the few genres that are still going strong making films geared
towards grown up audiences. Their inspiration for this push came from the success of Mrs.
Claus (2018) and Luz (2019), some of their most successful feature films. Parker stated he was
so impressed with the response to the films and how amazing the fans were of them, it made
him want to make more of these types of movies.
In addition the duo also spoke about their new production office located out of Las
Colinas, Texas. When asked why they had made this change of scenery, they had nothing but
great things to say about Texas and the Las Colinas community. Parker mentioned that now that
he was a local to the area he wanted to bring some business to Texas and that the team
members they have found in the Texas area have been incredible and invaluable to their efforts.
Finally they also announced their new web series, Gummy Bear TV is still moving
forward albeit slowly. They did not have any other announcements about it at this time. It may
not be all the content their fans are looking for, but it was a somewhat extensive announcement
and it is safe to say more will be coming soon.