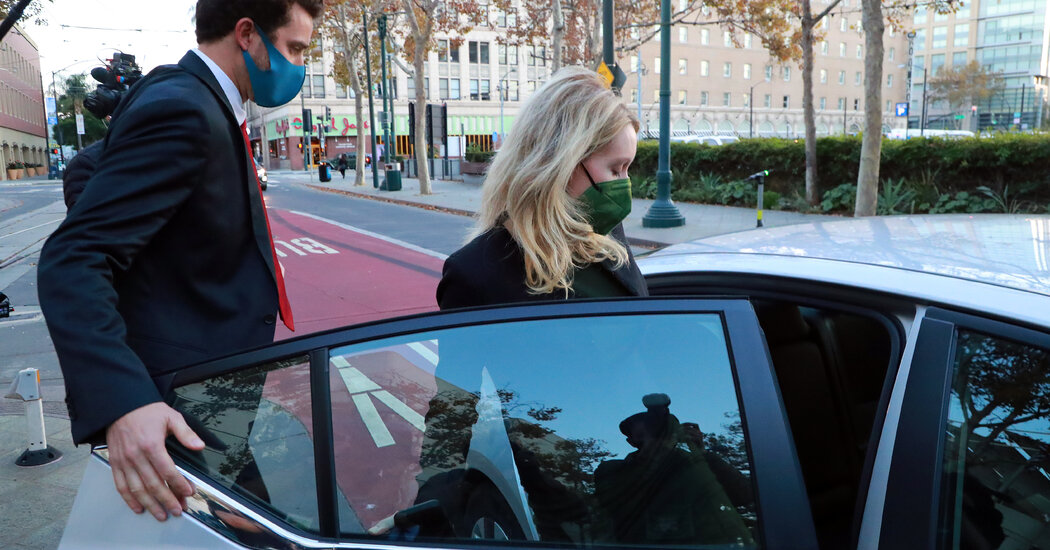 When asked how that had affected her work at Theranos, Ms. Holmes said it was difficult to separate where his influence began and ended. In legal filings before the trial, Mr. Balwani strongly denied allegations of abuse.
But Ms. Holmes also acknowledged making mistakes. She said she regretted adding the logos of pharmaceutical companies to validation reports that she had sent out to investors, which led them to believe that the drug companies had endorsed Theranos's technology. She said she also regretted the way she had handled a Wall Street Journal exposé with private investigators and legal attacks on former employees who had spoken to the journalist. And she said she had allowed incorrect information to be disseminated in a positive Fortune cover article about her.
Ms. Holmes concluded a portion of her testimony with a speech about her intentions in pitching Theranos to investors, patients and the press.
"I wanted to convey the impact," she said. "I wanted to talk about what this company could do a year from now, five years from now, 10 years from now. They weren't interested in today or tomorrow or next month — they were interested in what kind of change we could make."
It was all meant to support the defense's main argument, as outlined in opening statements in September. Ms. Holmes, her lawyers said, made mistakes. But her mistakes were not a crime. She was naïve and ambitious, they argued, but never meant to deceive.
"Theranos didn't see mistakes as crimes. They saw them as part of the path to success," Lance Wade, one of Ms. Holmes's lawyers, said in his opening statement.
In their cross-examination, prosecutors sought to dismantle Ms. Holmes's excuses. They noted that Theranos had shared plenty of other trade secrets with its partners, which signed nondisclosure agreements. Mr. Leach pointed out times when Ms. Holmes allowed false or misleading information about Theranos to spread to investors and patients.
Earlier in the trial, during testimony from 29 witnesses called by prosecutors, Ms. Holmes's lawyers sought to poke holes and create confusion around the facts of the case. They attacked the credibility of investors, trying to show that they should have done better research on Theranos before investing to understand the risks and the details of its business. And they tried to argue that patients who testified that they had received troubling blood test results from Theranos were not qualified to interpret them.
Erin Woo contributed reporting.