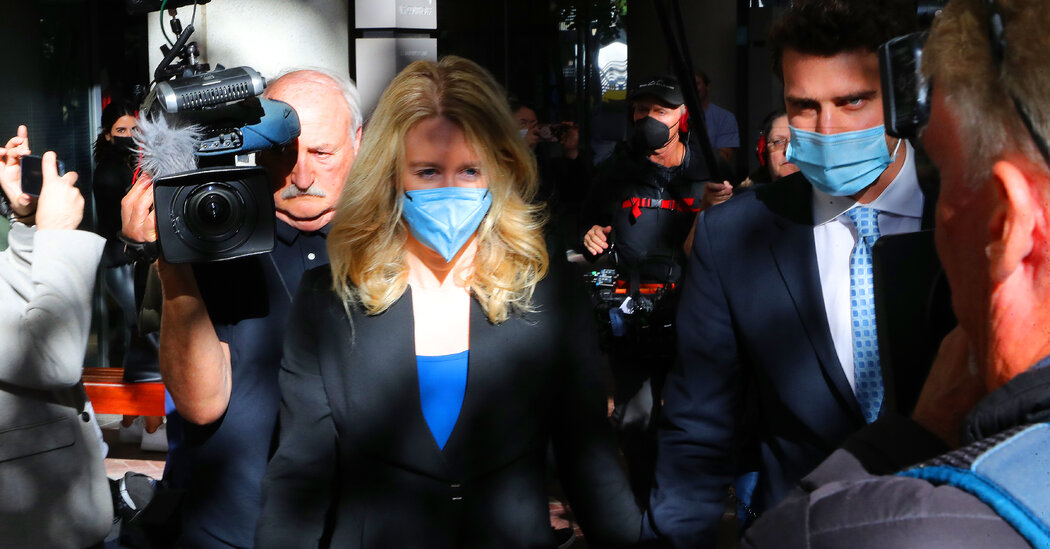 But experts have argued that she had no choice but to defend herself, given the evidence presented by prosecutors. That has included text messages that showed Ms. Holmes was aware of Theranos's technology problems and testimony about faked demonstrations of its abilities. Prosecutors also revealed that after an employee, Erika Cheung, spoke to regulators about problems in the Theranos lab, the start-up hired a private detective to follow her.
"They think they are behind, and they have a smart, likable, young, attractive witness," Neama Rahmani, the president of the West Coast Trial Lawyers and a former federal prosecutor, said of Ms. Holmes. "And she thinks she's going to talk her way out of it."
One key point made by prosecutors was that Theranos could never conduct more than 12 different blood tests on its own machines. It secretly used blood analysis machines from companies like Siemens to run most of its tests, but proclaimed it could do hundreds or thousands at various times.
Ms. Holmes's lawyers have for weeks tried complicating the prosecution's narrative. They have pointed to patents created by Theranos. They have hammered investors for not doing enough diligence on the start-up before eagerly writing checks to fund it. And they painted Ms. Holmes as inexperienced and unqualified to run a lab, directing blame for Theranos's failure at those who were experienced and qualified.
But on the stand, Ms. Holmes presented herself as an impressive and ambitious chief executive when describing the early days of Theranos. She detailed a patent that bore her name for an early concept of the company, as well as the help she got from Channing Robertson, a respected scientist and Stanford University professor who joined Theranos's board. She was relaxed and confident, smiling widely and nodding before answering questions.
On Monday, her direct examination continued in chronological order. Her lawyers walked through the details of preliminary studies that Theranos had done with a number of drug companies in 2008, 2009 and 2010. They also noted that Theranos's technology had performed well in those early studies with Merck, AstraZeneca, Centocor, Bristol Myers Squibb and others.
Representatives from Pfizer and Schering-Plough testified earlier that they had evaluated Theranos's technology and had come away unimpressed.