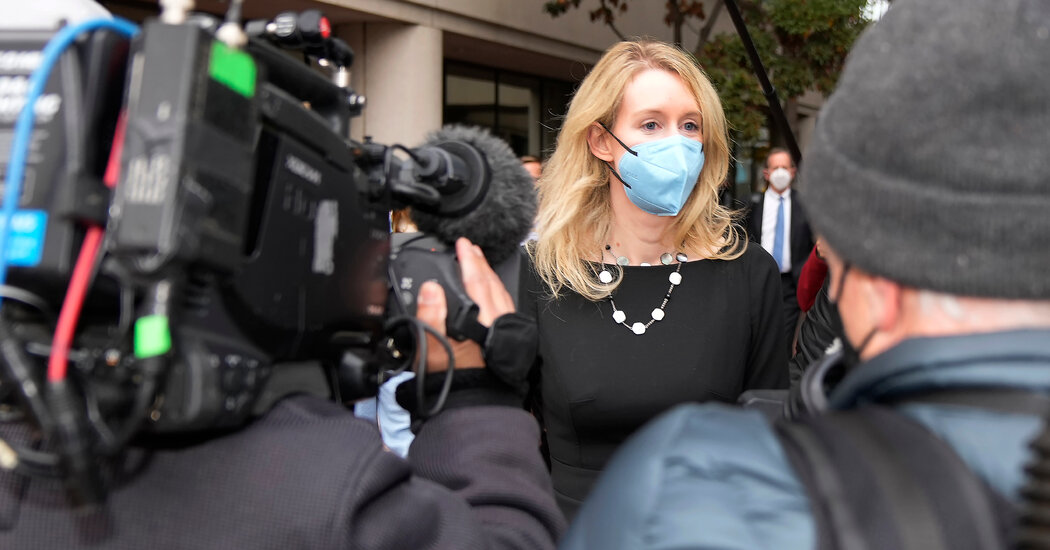 Jurors ended a third day of deliberations on Thursday without a verdict in the fraud trial of Elizabeth Holmes, the founder of the failed blood testing start-up Theranos.
Ms. Holmes, 37, faces two counts of conspiracy to commit wire fraud and nine counts of wire fraud for allegedly lying about Theranos's technology to land money and fame. If convicted, she could serve up to 20 years in prison.
A jury of eight men and four women began deliberations on Monday and continued their discussions on Tuesday. On Tuesday afternoon, they asked whether they could take jury instructions home. (The response was no.) They had Wednesday off.
On Thursday, they deliberated for a full day. At one point, they asked to listen to audio recordings of a call Ms. Holmes had had with investors. In that call, Ms. Holmes said that she had built Theranos's business on "partnerships with the pharmaceutical companies and our contracts with the military." Yet pharmaceutical companies recommended against using Theranos's technology and the military never used its devices on the battlefield.
Deliberations will resume on Monday morning.
In Silicon Valley, start-up founders are rarely prosecuted for their truth-stretching claims. Ms. Holmes, who stood out as a female founder in the male-dominated industry, intentionally molded herself after Apple's Steve Jobs. She started Theranos in 2003, dropped out of Stanford University to in 2004 and spent the next decade raising nearly $1 billion from venture capitalists and wealthy family offices.
In 2015, a Wall Street Journal investigation revealed that Ms. Holmes had overstated the capabilities of Theranos's blood testing technology, as well as its relationships with pharmaceutical companies and the military. The company shut down in 2018.
The case boils down to whether Ms. Holmes meant to deceive investors, patients and others, or whether she acted in good faith.
Prosecutors called 29 witnesses, seeking to prove that Ms. Holmes "chose fraud over business failure" through misleading validation reports, faked demonstrations, inaccurate marketing materials and other false claims.
Ms. Holmes took the stand for seven days, anchoring her defense. She recast herself as a naïve entrepreneur led astray by those around her. In emotional testimony, she accused Ramesh Balwani, Theranos's former chief operating officer, of emotionally and physically abusing her during their secret, decade-long relationship. Mr. Balwani, who is known as Sunny, has denied her allegations.