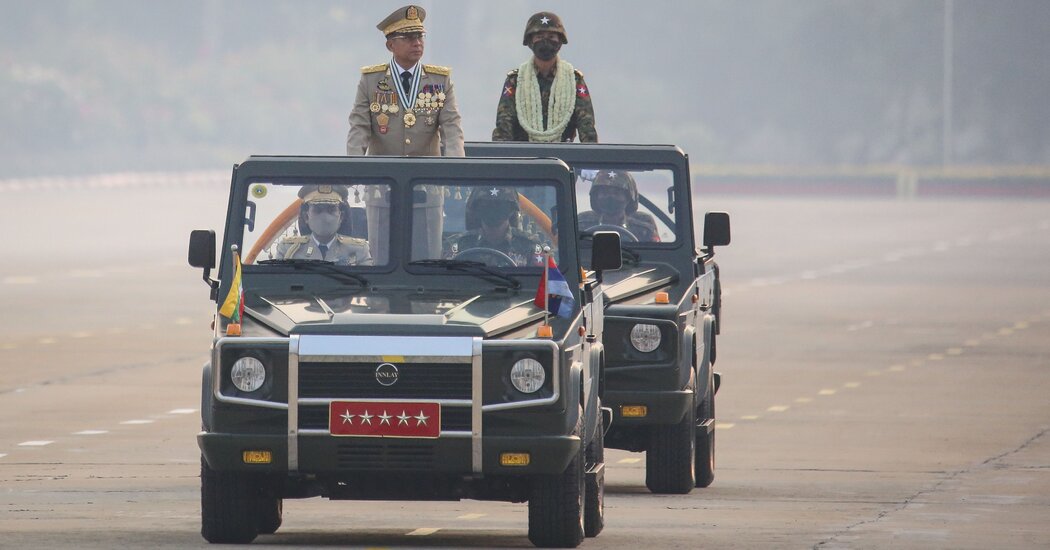 Ultimately, the story of the Kyaw Thaungs parallels that of Myanmar: a country of vast potential foiled by a ruthless military and the families willing to compromise themselves in pursuit of its riches.
The Kyaw Thaungs capitalized on their family ties to secure lucrative contracts supplying the military with European aircraft and a French coastal surveillance system. They bid for a deal to provide Italian guns to the navy, according to a former company employee and an email discussing the offer. A relative, a former general who served as both energy minister and the chairman of the national investment commission, formally approved deals that Kyaw Thaung companies made with military-linked businesses or with the military itself.
To obscure the real font of their wealth, they set up a tangle of companies in jurisdictions ranging from the British Virgin Islands to Singapore. Some of these opened and closed with a single deal, and they depended on ownership structures that at times masked the involvement of family members.
Some of the family's military procurement was devised to evade Western export controls meant to prevent the Tatmadaw from strengthening its command, according to international sanctions experts and five former company employees. The coastal radar technology, for example, could have run afoul of such rules: It was operational when Rohingya Muslims tried to escape a military massacre that United Nations investigators say could constitute genocide.
One of the family's companies donated more than $40,000 to the Tatmadaw for what the United Nations described as a cover-up of the site of ethnic cleansing. A 2019 U.N. report on the military's persecution of the Rohingya highlighted that contribution.
In interviews, Mr. Jonathan Kyaw Thaung denied impropriety, saying his relations with the military were no more than any business operating in Myanmar. He said his relatives, his father included, did not supply military equipment to the Tatmadaw and said other families were the country's real arms dealers. He noted that his grandfather, who started the family business, stayed away from the fishery or livestock trades because those would contravene Buddhist proscriptions on taking lives.
Mr. Jonathan Kyaw Thaung, 39, said in a later interview that he was not close to his father, U Moe Kyaw Thaung, and that he was not aware of exactly what kind of businesses his father pursued. He said it was not correct to refer to a family business because of the separate companies he and his father ran. (He was a director of one of his father's companies and is currently a director at another.)