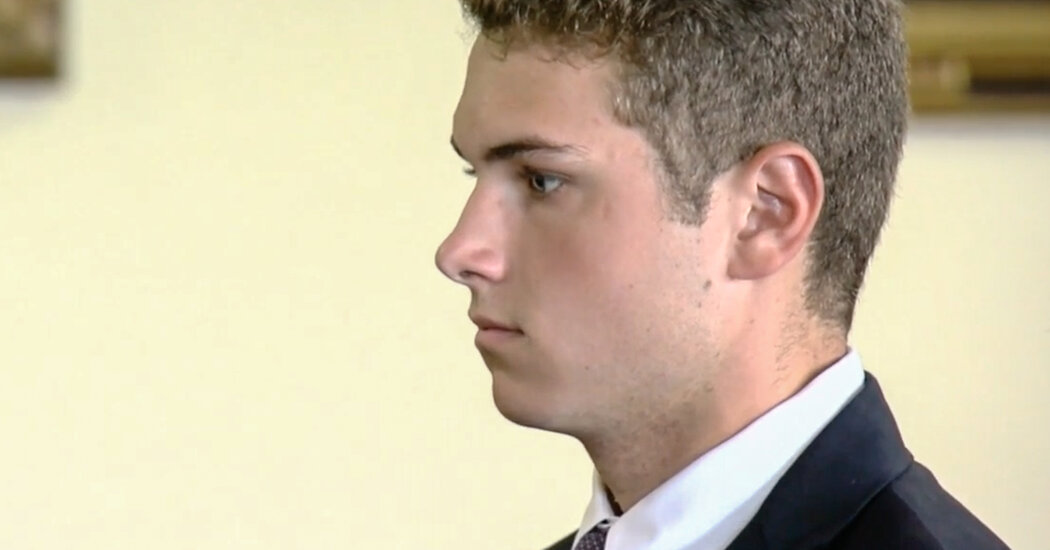 The house, which news reports describe as being in a wealthy section of Lewiston, N.Y., a small town about 15 minutes from Niagara Falls, was popular among those in Mr. Belter's circle because of the loose rules governing what they could do there.
When Mr. Belter was arrested, the authorities also charged his mother, Tricia Vacanti, with supplying alcohol and marijuana to teenagers at parties at the house on various occasions. Mr. Sullo and a friend, Jessica Long, were also charged with serving minors alcohol. All three have pleaded not guilty and are awaiting trial, court officials said.
Mr. Sullo is the chief executive of Tramec LLC, a privately held company that supplies parts for heavy duty trucks and, according to Dun & Bradstreet, has annual sales of $110 million.
After initially being accused of more serious crimes in the four attacks, the younger Mr. Belter resolved the charges by agreeing in 2019 to plead guilty to third-degree rape, attempted sexual abuse and two misdemeanors, court filings show.
A different judge gave Mr. Belter, who was 16 and 17 at the time of his crimes, an interim sentence of two years' probation. The sentence offered him the chance, if he met its terms, of being treated as a youthful offender when his final sentence was decided — reducing, or even eliminating, any potential prison term and allowing him to avoid registering as a sex offender.
In explaining the sentence at the time, according to court records, the judge expressed doubts about whether Mr. Belter could abide by its conditions. Her skepticism turned out to be warranted.
Among other things, the interim sentence prohibited Mr. Belter from viewing pornography, something he subsequently acknowledged doing anyway by installing software on his personal computer to flout the restriction, court records show.