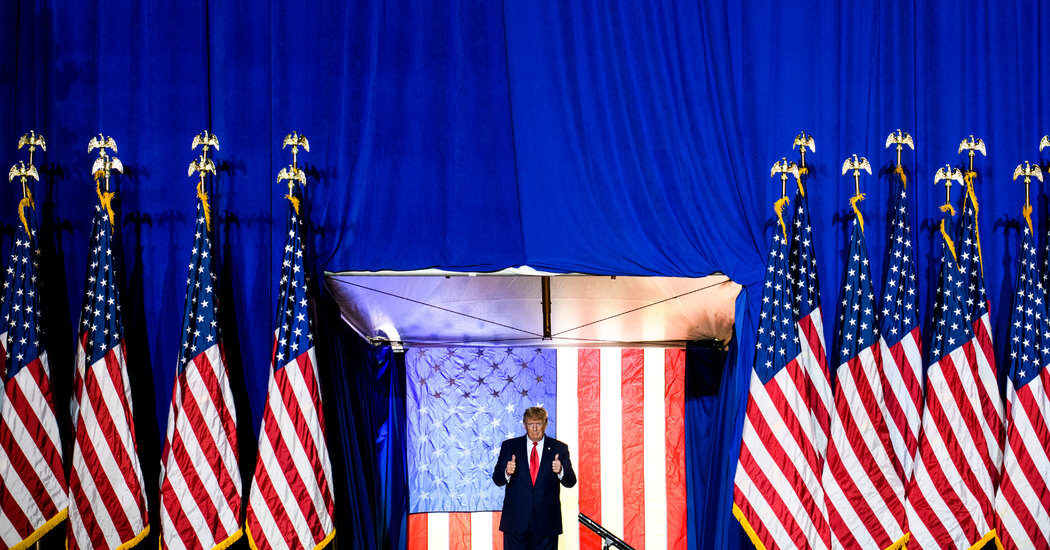 The endless stream of party fund-raising messages that use Mr. Trump's name — and sometimes make it seem like the money goes to him — is evidence of his pull with small donors. Polls also show that most Republican voters value his endorsement. "His domination of the party at the grass-roots voter level is unprecedented," said Mr. Stone, the longtime Trump adviser.
Fully aware of this, Mr. Trump has asserted dominance over Republican congressional leaders, too.
In the House, Mr. McCarthy, who hopes to become speaker after the midterms, has tried to keep Mr. Trump on the sidelines in some primaries, lobbying, for instance, to stop him from endorsing Representative Mary Miller of Illinois, who was drawn into the same district as Representative Rodney Davis. Mr. Trump endorsed her anyway.
"McCarthy's legitimate fear is that the majority will be won, but that 10 House members will hang together and say, 'We're not voting for you or anything you want,'" Mr. Stone said. He said Mr. Trump would need to wrangle those votes.
In the Senate, Mitch McConnell of Kentucky, the minority leader, has not spoken to Mr. Trump since he left the White House, but he, too, acquiesced to Mr. Trump in backing Herschel Walker for Senate in Georgia despite some early misgivings from his team.
Those unhappy with Mr. Trump's reign as party boss are searching for signs his grip is slipping, and several potential 2024 rivals — Mike Pence, Ron DeSantis, Chris Christie, Tom Cotton — have seemed less afraid of late to disagree publicly with Mr. Trump as they probe for possible openings.
The races in which Mr. Trump has endorsed a candidate will be studied for any dimming of his power. But the fact remains that many of those he is opposing in primaries are still running as Trump Republicans. Few see an expiration date on his dominance until and unless he declines to run again in 2024 or is defeated.